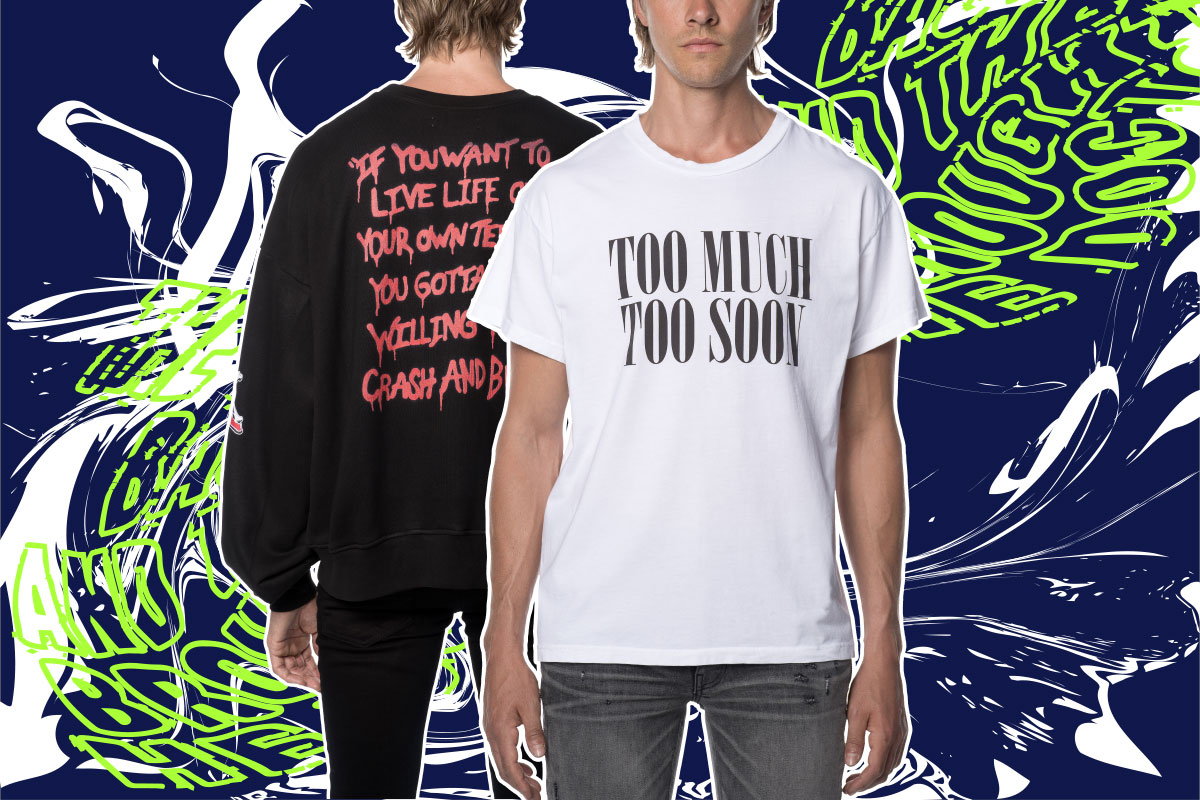 Check Out the Amiri x Mötley Crüe Collaboration
Designer Mike Amiri celebrates the 30th anniversary of the '80s glam metal group Mötley Crüe's 1989 record Dr.Feelgood in a special pre-spring collection. The range of apparel features Amiri's own graphics as a tribute to the rock and roll as well as the band's iconic prints.
The collection screams Los Angeles, recalling some of the city's iconic venus, after-hours indulgence, and the golden age of glam and hair metal. Casino cards and hearts are a repeated motif throughout the pieces as well as mantras including "Player Club" and "Too much, too soon."  Other pieces appear in a hallucinogenic repetitive print resembling tye-die. Having grown up himself in this era of Hollywood and California, Mike Amiri strongly resonates with this period. Customized leopard print patches, bleach, and thrashed-out distress not only characterize the time period but also Amiri's own brand.
The AMIRI Pre-Spring 2020 collection is available online now.