Love IT: EH Best of the Week #12
Happy Summer Solstice (yesterday)!
Men's fashion weeks have been in full swing over the pond in Europe. Virgil Abloh presented his first Louis Vuitton collection in Paris (watch here) and Fendi showed more bucket hats (see backstage here.) In the meantime, see our weekly best stateside below~
DRINK: Martini & Rossi hosted Martini Bar in Greenpoint, BK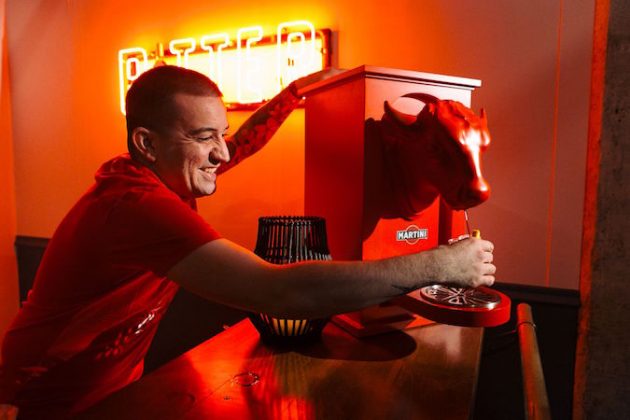 Photo: Courtesy of Martini & Rossi 
The Bar Convent is the heaven of boozy dreams where industry folk get to mingle. Each brand of alcohol presented itself in a unique way whether it was a cafe-bar or an info-booth. Martini & Rossi set up Caffe Torino where they entertained with an array of specialty cocktails made by various bartenders all over the world. Master Herbalist Ivano Tonutti and Master Blender Beppe Musso discussed the brand's newest Riserva Speciale range, including Riserva Speciale Rubino vermouth, Riserva Speciale Ambrato vermouth, and the new Riserva Speciale Bitter liqueur. Each carries the famous Martini taste easily distinguishable amongst other alcohols, but each is also unique with its tasting notes. All three are absolute bar-cart essentials (more on that note.) -AP
CHILL: Gitano, 76 Varick St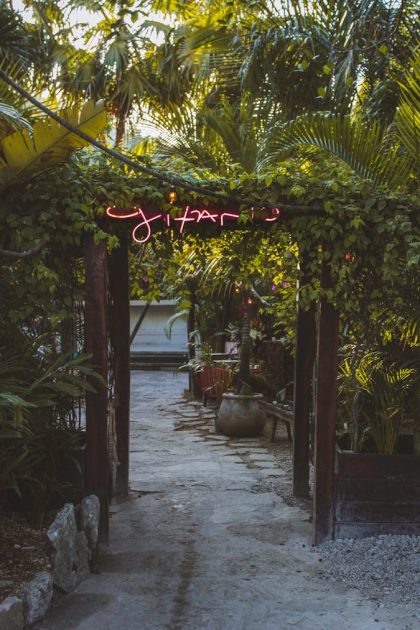 Photo: Courtesy of Gitano 
Welcome Tulum newcomer! Gitano is soon to be NYC's hottest summer boozing spot. Located in a vacant lot just between TriBeCa and SoHo, the location easily distinguishes itself with 15-foot palm trees and beachy vibes — the lush tropic can seat 450 people under the shade of the Freedom Tower. Offering contemporary Mexican cuisine, Gitano (meaning gypsy) will bring the laissez-faire seaside vibes so necessary as summer kicks off. -AP
GROOM: REN Atlantic Kelp and Microalgae Anti-Fatigue Toning Body Oil, $50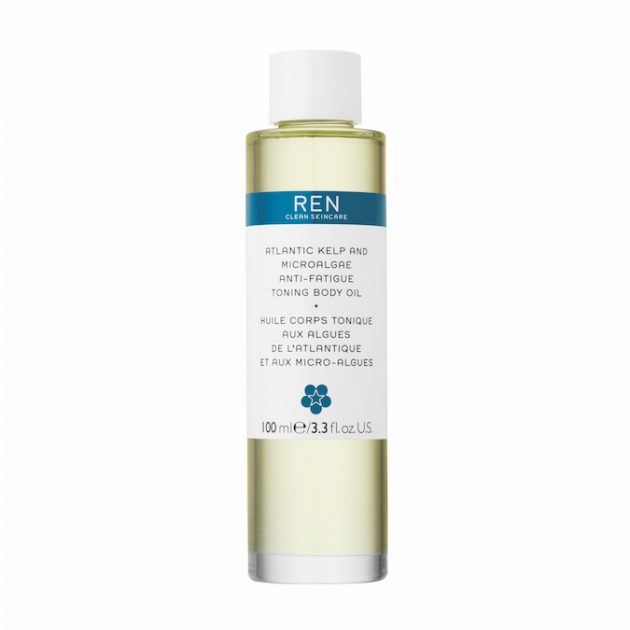 Photo: Courtesy of REN Clean Skincare
New addition to the REN Clean Skincare, the Toning Body Oil will leave your skin with that perfect glow with its nourishing ingredients. Infused with tons of minerals and oils, the formula supports the skin's natural functions, increases firmness, stimulates fat breakdown, and offers a relaxing effect. Here's a summer MUST-HAVE! -AP
LISTEN: Teyana Taylor and Kanye West Debut New Album "KTSE"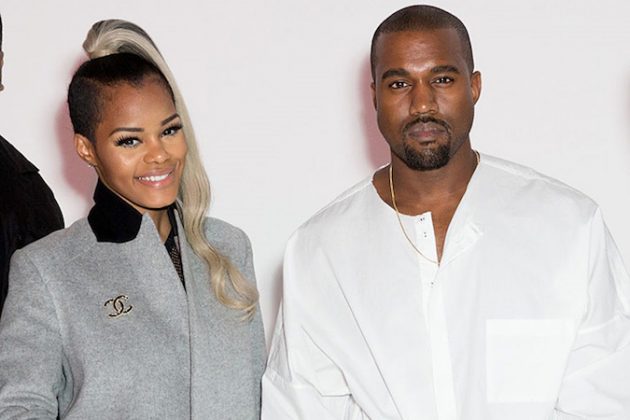 Thursday night, Kanye West and Teyana Taylor debuted their new album "KTSE" (Keep That Same Energy) through an Instagram live stream from Los Angeles. West and Taylor are no strangers to one another as the Chicago rapper starred Teyana Taylor in his steamy "Fade" music video on his Life of Pablo album back in 2016. -IM
*"KTSE" is anticipated to debut sometime today (June 22) with album streams expected to arrive sometime after.
PARTY: 2nd Annual MAISON ST–GERMAIN Party 
Maison St-Germain is settling into tradition and its second annual party is back in NYC this weekend transforming The Battery into an oasis of  floral installations and sensory experiences.  Guests gathered in the gardens lit coincidently with fireflies for the occasion, sipping the delicate elderflower cocktails like Gloria and a special house Spritz. Distinct installations like the huge, gold silk bed offer perfect Insta-worthy opportunities. The public unveiling is tonight, June 22nd at 7pm with tickets still available. -AP
Photos: Courtesy of St.Germain
[slider_pro id="236″]