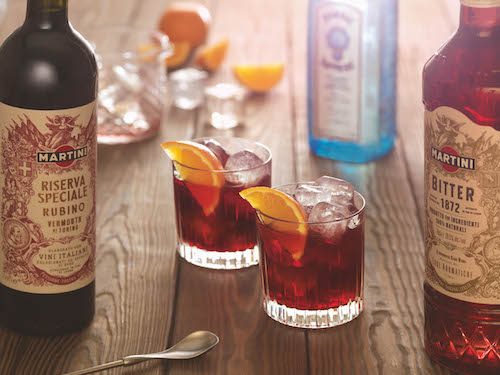 Bar Cart Essentials for Spring Aperitivo Cocktails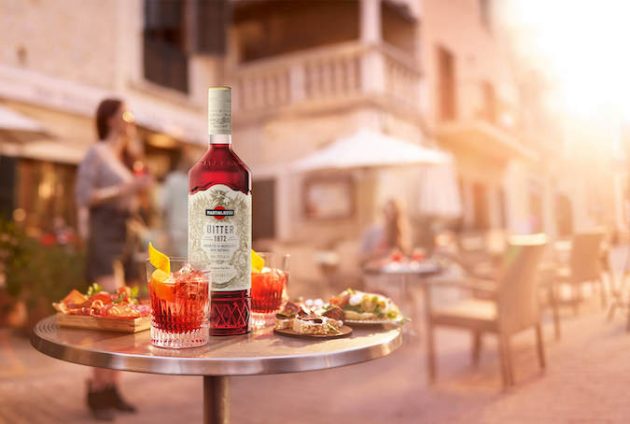 Courtesy of Martini.
Aperitivo on the terrace season is almost here and Martini & Rossi gave us the nitty-gritty to the their favorite trio of bitter and vermouths. The Riserva Speciale Bitter, Rubino and Ambrato are all you will need for that spritz, negroni, or any whimsical mixology. The Bitter ($27) is a complex juice with saffron undertones, while the Rubino ($15) is a bright ruby red vermouth with delicate notes of botanicals, and the Ambrato ($15), made from honeyed Torino wine, has notes of Ecuadorian bank and rhubarb.
Low-octane spirits have been an ever-growing trend not just in Europe where they originate, but stateside as well. These so called "session sips" are lighter and even healthier. They are the perfect cocktails for lounging around on a terrace people-watching, sitting by the Seine in Paris, or in a piazza in Rome—they're universal.
Martini & Rossi also offered us insight on the recipe to their namesake Negroni:
MARTINI & ROSSI NEGRONI
1 Part MARTINI & ROSSI Riserva Speciale Bitter
1 Part Bombay Sapphire Gin
1 Part MARTINI & ROSSI Riserva Speciale Rubino
Orange wedge garnish
Method: Pour into Rocks glass. Add ice and an orange wedge for garnish.
[slider_pro id="191″]