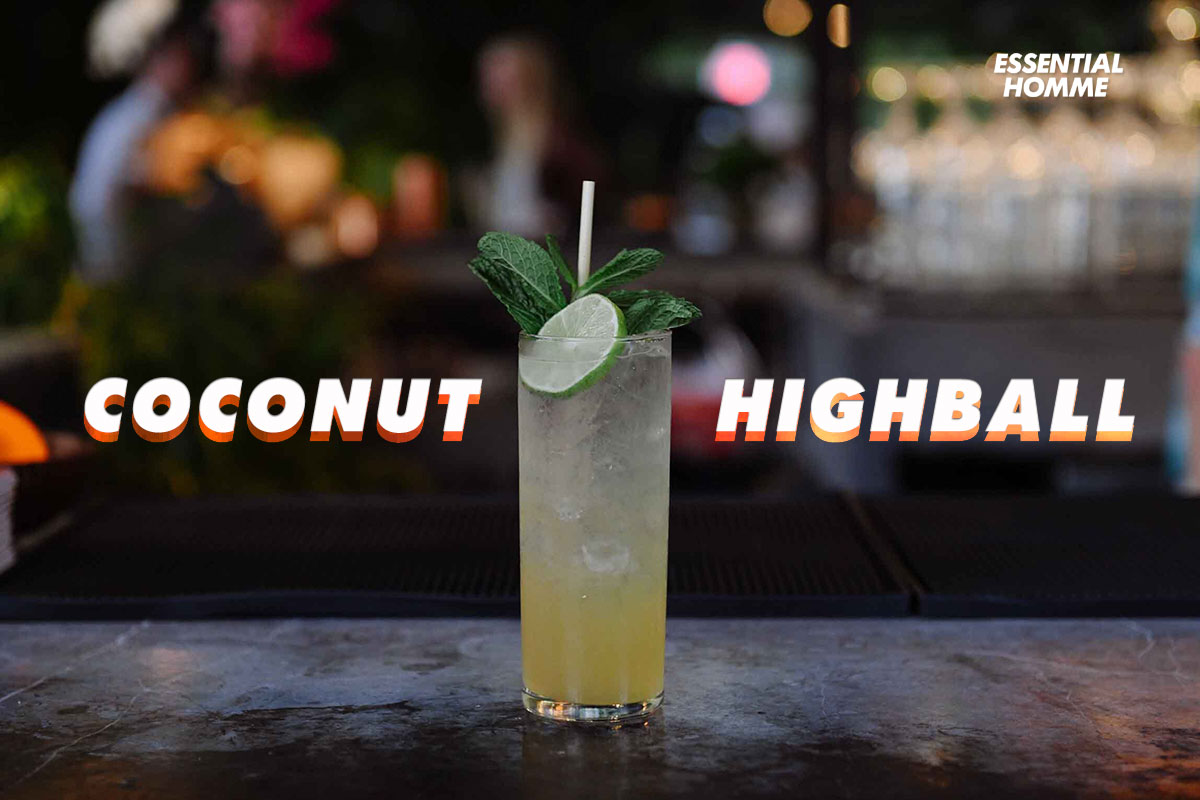 It's Been A Long Week: Coconut Highball
As true believers of the work hard, play hard mantra, we present you with It's Been a Long Week, a weekly column aimed at awarding some liquid appreciation to you for just being yourself, dammit. Make yourself a glass or two, on us — you deserve it.
Marrying summer and fall, this whisky cocktail is a fresh iteration of caramel tones, apples, and a bit of the tropical fruit from the new Dewar's 8-year-old Caribbean Smooth. The blended Scotch-whisky is the newest introduction from the awarded spirit. Hand-in-hand with the launch of the bottles, the Coconut Highball recipe serves as an alternative for a neat or on-the-rocks traditional whisky routine spicing it up with a taller glass and additional ingredients.  Slainte!
Ingredients:
1 ½ part Caribbean Smooth
½ part Lemon juice
½ part Coconut Syrup
3 parts Soda Water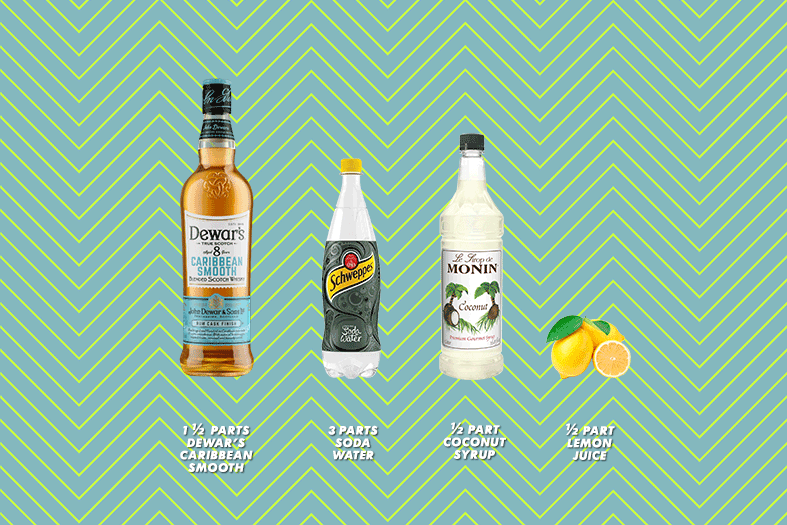 Method:
Add whisky, lemon juice and syrup to a chilled Highball glass filled with cubed ice. 
Add soda.
Stir ingredients from the bottom upwards to mix thoroughly. 
Garnish with a slapped mint sprig and lime wheel.