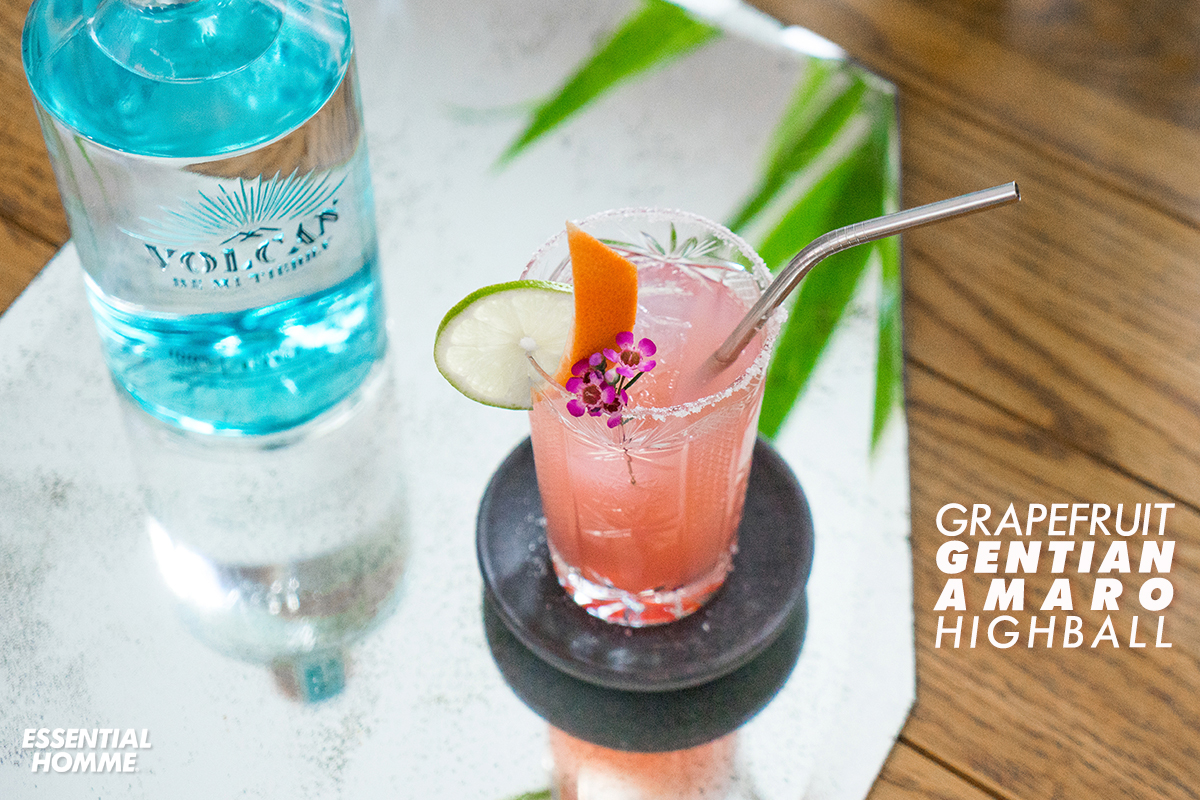 It's Been A Long Week: Grapefruit Gentian Amaro Highball
As true believers of the work hard, play hard mantra, we present you with It's Been a Long Week, a weekly column aimed at awarding some liquid appreciation to you for just being yourself, dammit. Make yourself a glass or two, on us — you deserve it.
It's that in-between time where long weekends are near — and those surely call for tequila. LVMH's own Volcán tequila makes the perfect base for an amaro highball: a tad bit of sweet to complement the tequila. Prepared by Instagram's own Gastronomista, the cocktail is the way to sliding into unlimited summer boozing with fresh Mexican holy water.
Ingredients: 
1 oz Volcán de mi Tierra Blanco tequila 
1 oz Gentian Amaro 
1 oz Italian Pompelmo Grapefruit soda 
Lime juice for rim & lime wheel for garnish 
Grapefruit peel for garnish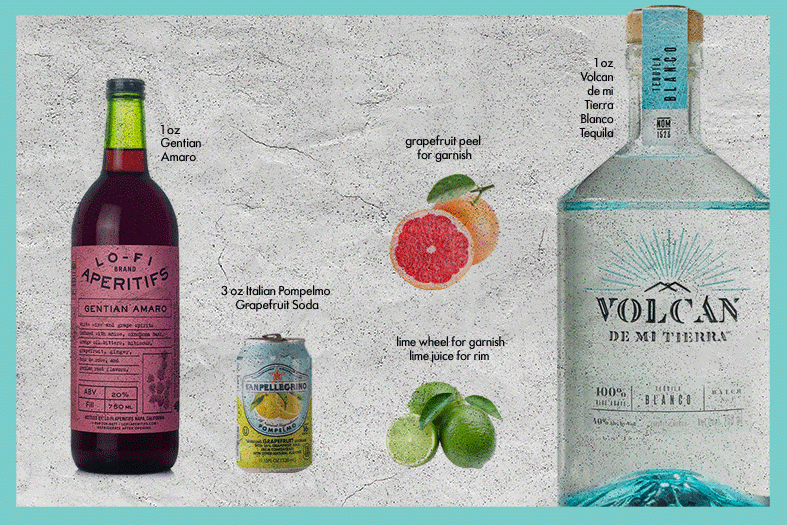 Method: 
Rim a highball glass with fresh lime juice and dip in salt
Build ingredients in a glass over large cubes of ice
Top with grapefruit soda 
Garnish with a lime wheel and a grapefruit express 
Salud!