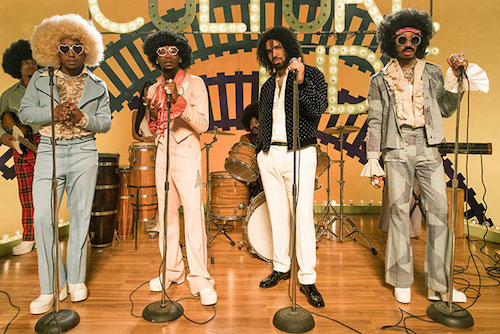 Love it: EH Best of the Week #4
LISTEN:  Migos – "Walk It Talk It" featuring Drake
Dance your way through the weekend with Migos' latest hit. The video features an homage to 70s Soul Train. Dressed in ruffles and oversized everything, and with giant Afros, Migos evokes one of the greatest videos of all time. As the 70s have swept through fashion shows this past fashion season, it's only time before we'll see these inspired looks on the streets. Listen now.
TRAVEL: First Ice Rink in Maldives at Jumeirah Vittaveli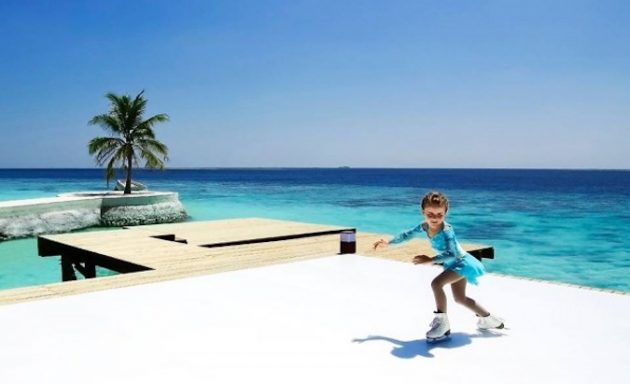 Courtesy of Jumeirah Vittaveli.
There's an ice skating rink in paradise now and it's even environmentally friendly! The rink functions entirely without water at a zero-energy level on the waterfront of Maldives' turquoise waters. Ice Ice Maybe…, as the rink is called, was launched this past week by Olympic Gold medalist Evgenii Plushenko. Access to the rink is priced at hefty $50, but that includes a complimentary ice cream sundae.
FOOTWEAR: Reebok "DMX Fusion Experiment by Pyer Moss" Sneaker ($180)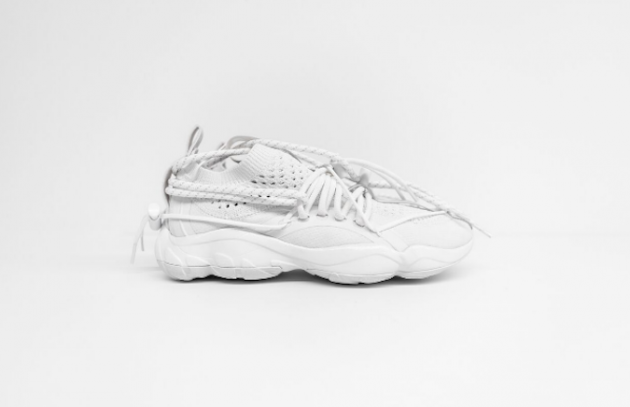 Courtesy of Reebok.
The sneaker, released today, marks the first release from Reebok x Pyer Moss collection that debuted during New York Fashion Week. The chunky white athletic shoe is another lately reoccurring trend in athleisure. Exaggerated straps and lacing make the shoe extra chic and daring — a level-up of the traditional chunky sneaker.
PERFUME: Eau d'Initié by Exemplaire (350 EUR)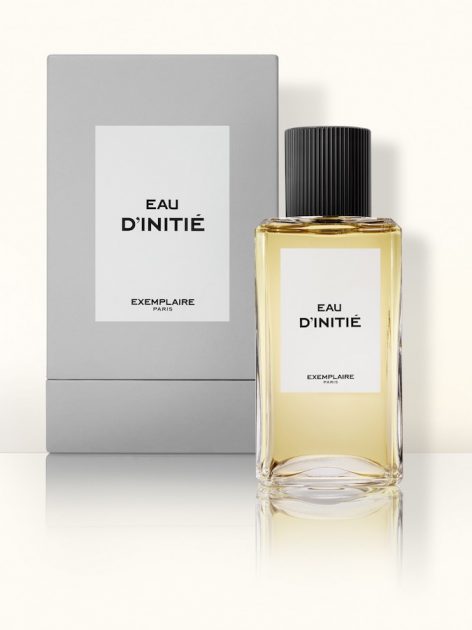 Courtesy of Exemplaire.
Here's your most secret perfume that's not-so-secret, anymore. Exemplaire initially created the fragrance for a group of close friends of the brand before deciding to release it en masse. The scent was so seducing that it spread through intimate circles as the ultimate confidential luxury scent. It's fresh, yet sharp notes of pink pepper and bergamot are both spicy and floral. For spring? Groundbreaking.
GROOMING: PHYTO Botanical Scalp Treatment ($40)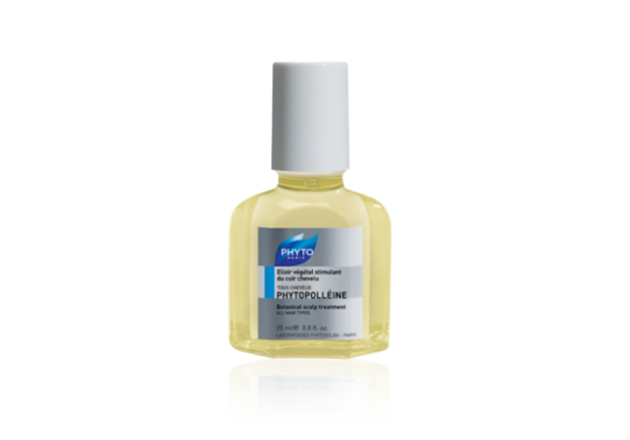 Courtesy of Phyto.
Who doesn't want healthy hair like Brigitte Bardot, Catherine Deneuve or Jacky Kennedy? PHYTO, a Parisian brand on the market since 1965 offers purely botanical haircare. Phytopolleine, in particular, is a blend of essential oils that will revive any winter hair. This cocktail of natural extracts of rosemary, sage, cypress, eucalyptus and lemon energize and stimulate weakened hair.