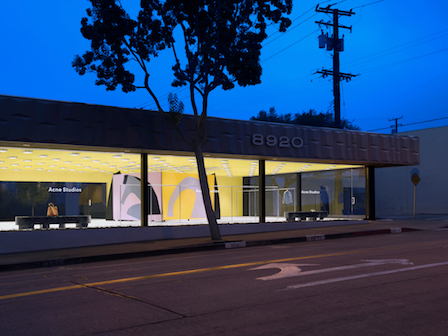 Acne Studios Opens West Hollywood Flagship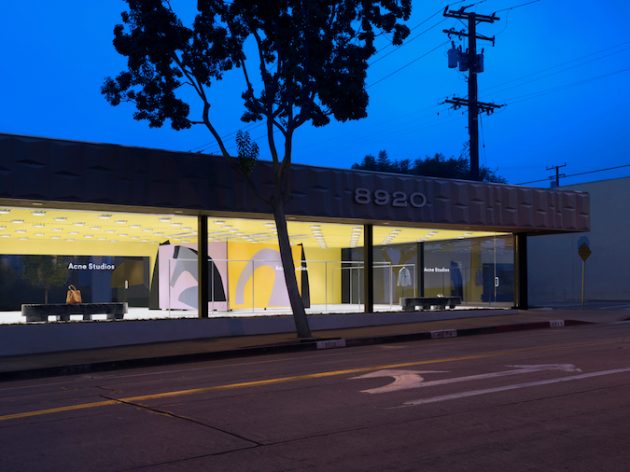 Acne Studios is opening its newest store in West Hollywood. The gallery-style space opts for maximum transparency, with windows enveloping the space and providing people a street view.
The new store has a minimal and airy feel, with freestanding stainless steel beams, glass walls, and a large-scale art installation at the center. Designed by artist Daniel Silver, the double-faced wool cashmere sculpture divides the fitting room from the main space. To celebrate the launch, Acne Studios collaborated with the artists with a limited-edition print T-shirt of his work.
The store is open now at 8902 Melrose Avenue, West Hollywood, CA 90069.
[slider_pro id="190″]