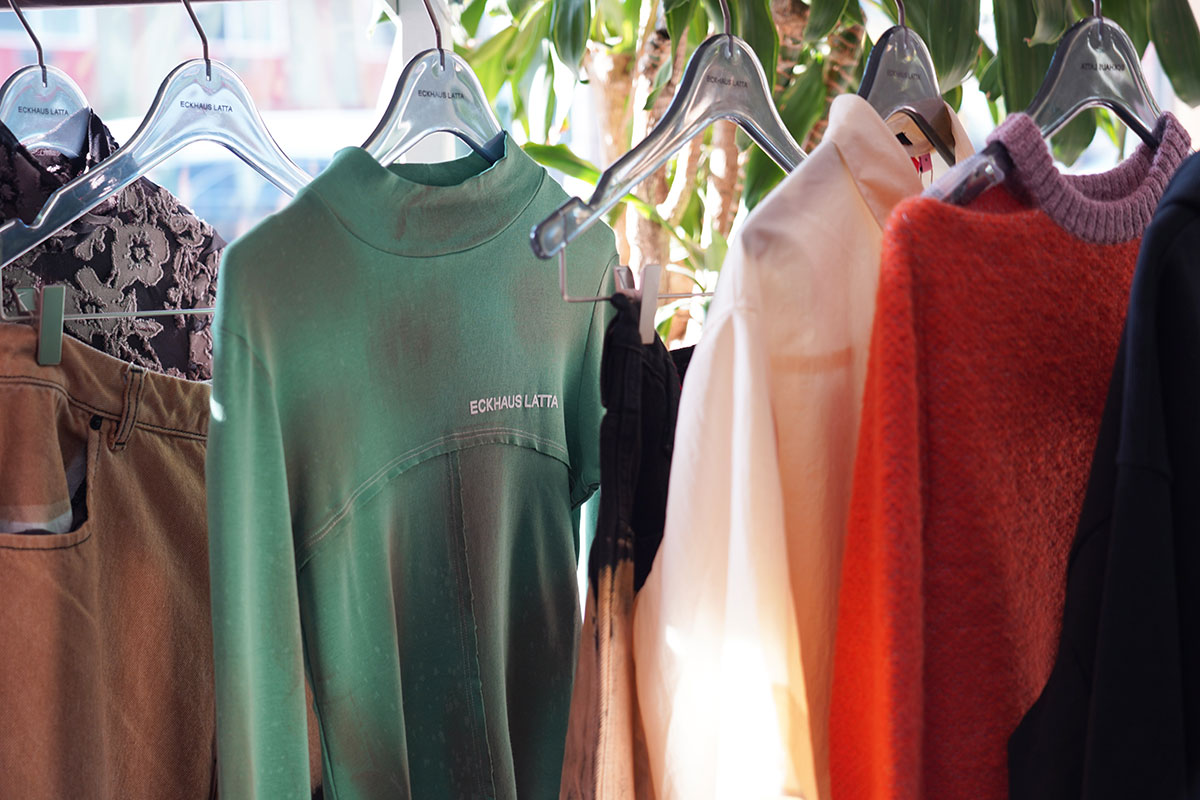 Eckhaus Latta Opens Store in Los Angeles' Chinatown
Eckhaus Latta has just opened its fifth LA store in Chinatown. The new store carries the brand's Fall/Winter 2019 and Pre-Spring 2020 collection. The bi-coastal label made the decision to use the new location to further build their West Coast community and also use the street-facing windows as a space for art installations to be displayed. The designer once again turned to architect Emma Price to design and furnish the minimalist 500-square-foot store with Bondo-colored fixtures, floors, and walls. The earthy and simple interior complements the brand's experimental and street-savvy pieces.
The store is located at 980 North Broadway, Los Angeles, CA 90012. Check out some pictures of the new space below.