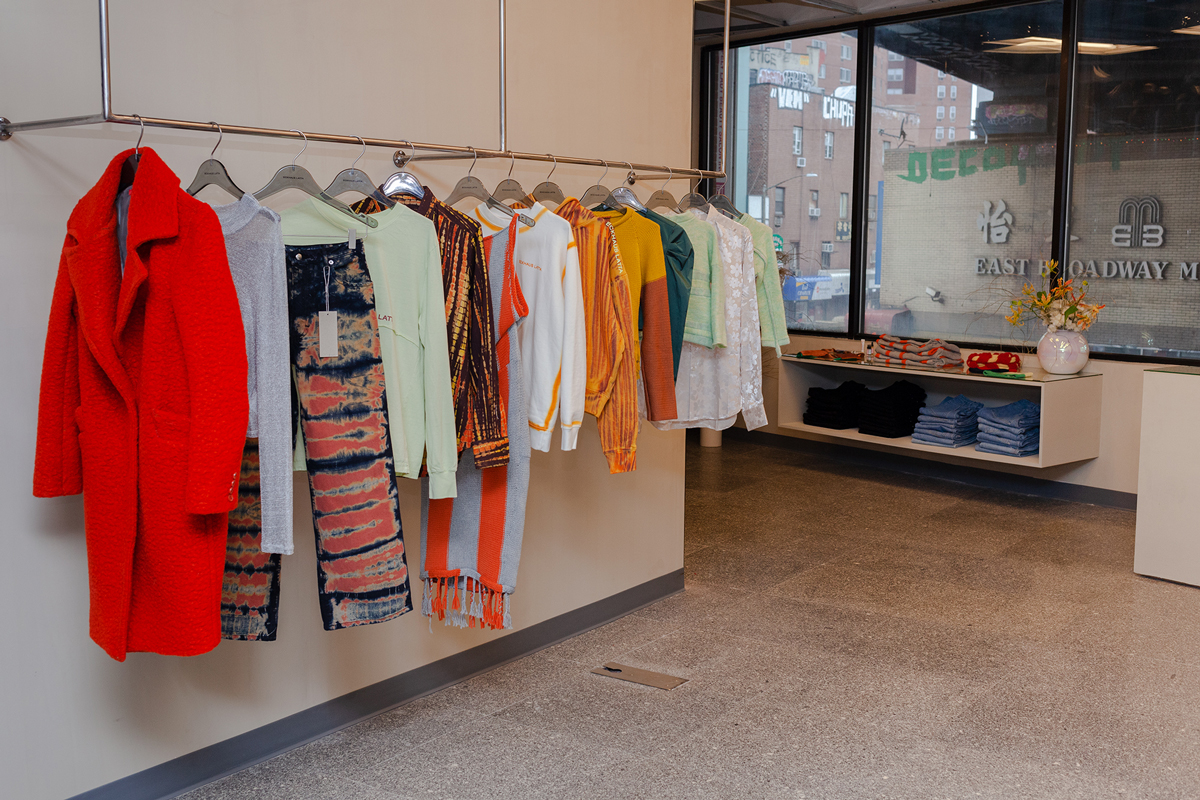 Eckhaus Latta Opens New York Boutique
Following their recent museum exhibit at the Whitney, Eckhaus Latta: Possessed, the Los Angeles-based designer opened its second US store in downtown Manhattan. The creative duo (designer Mike Eckhaus and designer Zoe Latta) are excited to bring the store back to its roots. "Eckhaus Latta started in New York and we have so much support here," says Latta in a statement. 
The store itself boasts a minimal yet quirky aesthetic consisting of natural materials in muted color tones — adaptability is key — and a scenic view of the Manhattan Bridge. The design is inspired to support the endless possibilities of installations, collaborations, and events for the constantly evolving brand. The boutique also carries pieces from designers including  Susan Cianciolo, Sophie Andes Gascon, Come Tees, and Zizia Botanicals.
The Eckhaus Latta NY store is open now at 75 East Broadway, Ste #206, NY 10002.
Images courtesy of Thomas McCarty.