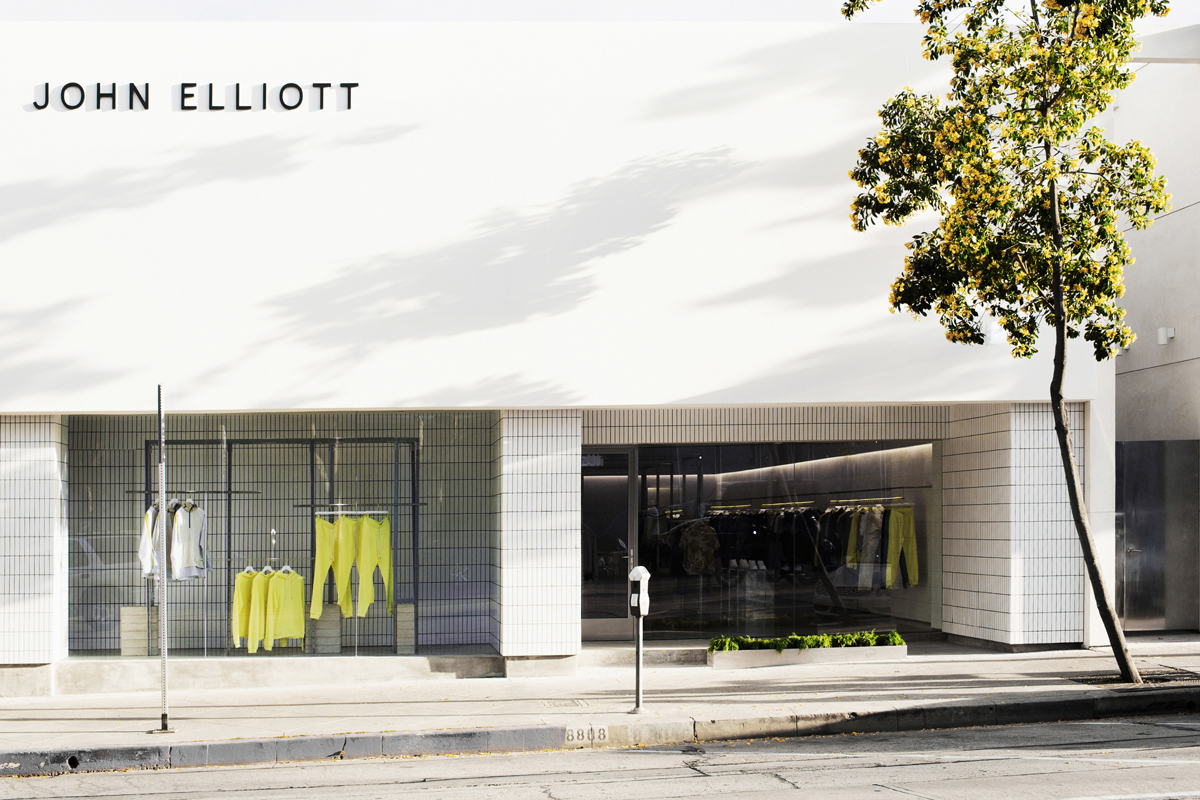 LA Gets Blessed with John Elliott's First Store
Joining the ranks of Acne and Palace, John Elliott has opened its first flagship store on Melrose Avenue in West Hollywood. Since launching in 2012, the Los Angeles-based label has evolved into one of the leading brands at the intersection of street and menswear, which makes it a perfect fit for the neighborhood.
The new 3,500-square-foot space maintains the brand's cool Californian edge throughout the interior — natural light floods the open layout, while sleek overhead lighting fixtures provide additional illumination. Merchandise is displayed on minimal fixtures, and the boutique also houses an abundance of plant life that adds freshness to the otherwise industrial space.
John Elliott is open now at 8808 Melrose Ave, CA 90069. Check out some photos of the space below.