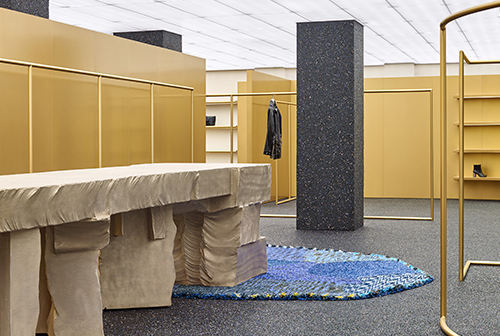 Acne Studios Opens Madison Avenue Flagship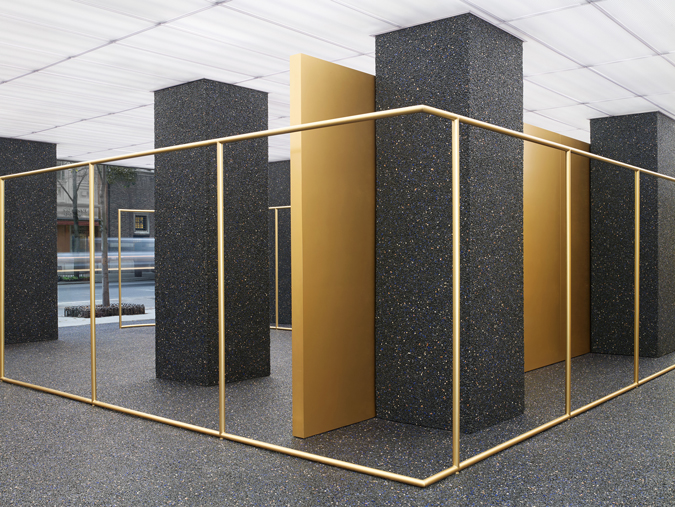 Image: Acne Studios.
Acne Studios, a brand that successfully merges minimalism and eccentricity, physicalizes its aesthetic in a new flagship on Madison Avenue in New York City. The brand's largest opening yet, the 230 square meter space resides on East 74th Street, one block from the iconic Met Breuer building.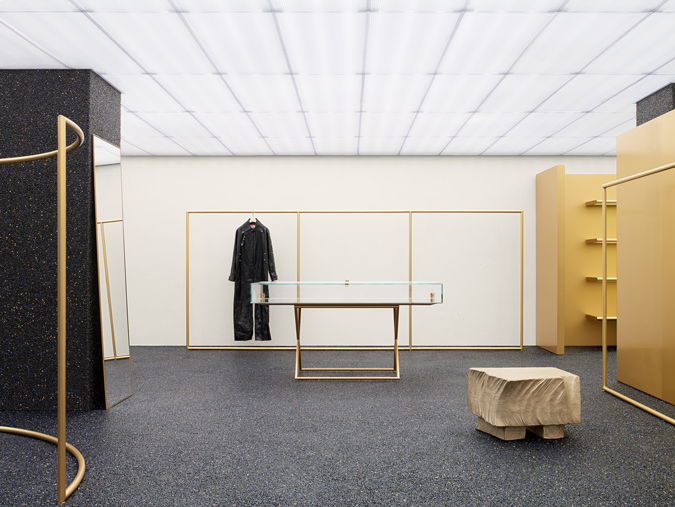 Image: Acne Studios.
The store is awash in gold, from the gilded feature walls and change rooms to the glistening mirrors, shelves, and racks—a visual accent favored by Acne Studios, which often highlights its collections in metallics, seen in its Spring/Summer 2016 campaign by way of a shimmering gold suit. With its shiny, futuristic visuals, the new flagship is as mesmerizing as the clothing it displays. "For me, it was important to elevate the store design into something spectacular since the location demands it in a way," said Creative Director Jonny Johansson. Contrasting the palette are the black asphalt pillars and floor, flecked with glittering semi-precious stones, producing a cosmic effect. The furniture, designed by brand collaborator Max Lamb, also resembles gleaming gemstones, with bronzed desks, benches, and stools dotting the soon-to-be-iconic location.
The new Acne Studios flagship is open now at 926 Madison Avenue, New York City.