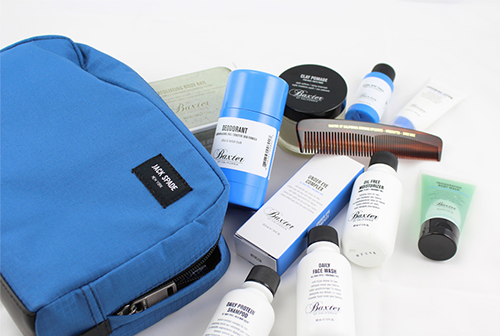 Baxter of California x Jack Spade Dopp Kit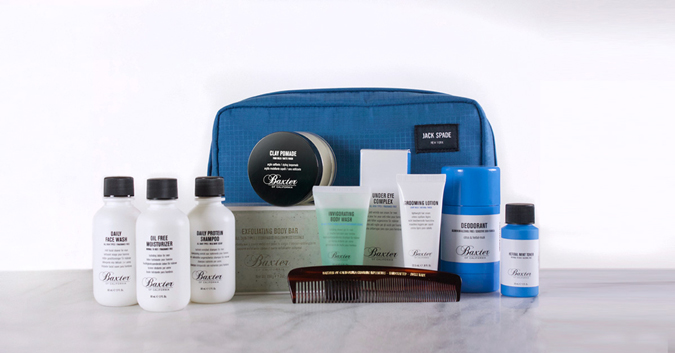 Image: Baxter of California x Jack Spade.
Men's skincare and grooming brand Baxter of California collaborates with American fashion staple Jack Spade to debut the exclusive Jack Pack, an envying collection of this season's best. The new dopp kit, a conveniently sized goodie bag, includes a solid ripstop travel bag packed with a branded comb and selections from Baxter of California's fine line of men's grooming products for hair, skin, and body. Available in full size, travel size, and deluxe sample size, the travel bag releases in three color choices—black, green, and blue—and is a man's best friend to cure any haphazard holiday grooming hangups.
The Jack Spade x Baxter of California Jack Pack is available online now.