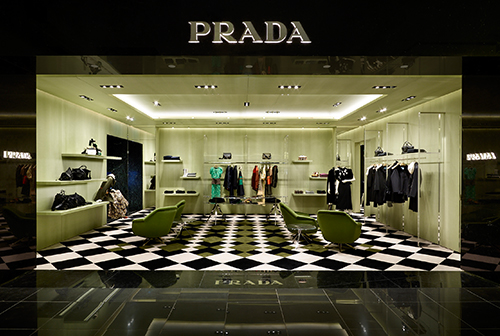 Prada Opens First Denmark Flagship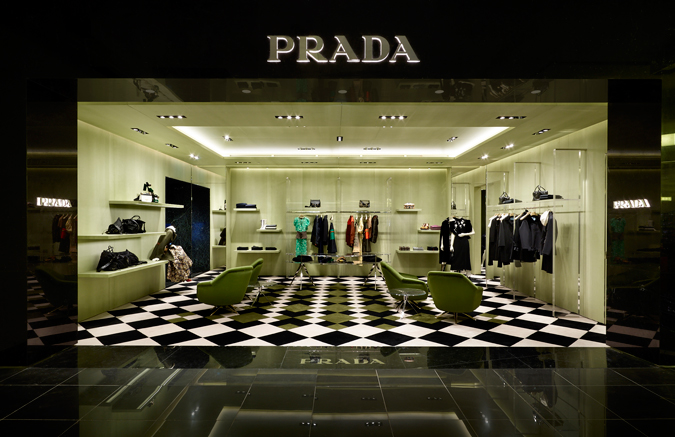 Image: Prada.
Italian luxury fashion house Prada opens its first Denmark flagship store, covering 900 square meters over two retail levels, in Copenhagen's renowned department store, Illum. The new spacial concept combines Prada's consolidated heritage with a fresh modernity.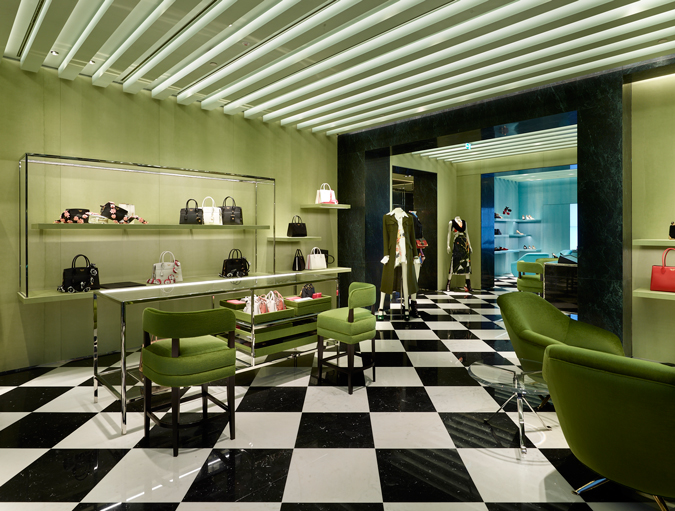 Image: Prada.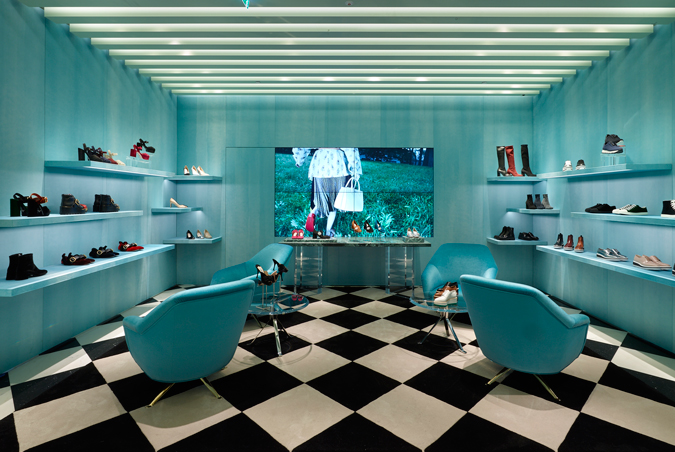 Image: Prada.
The first floor features differing shades of vibrant green–Alpine marble shelves and Prada-green beamed ceilings–with other elegant and sharp interior design accents, including glass display cases and a black-and-white checkerboard floor. Although the store is divided into four parts–women's and men's ready-to-wear, and women's and men's footwear–the spaces are connected through a similar colorway–green, blue, and black and white patterns–with the placement of mirrors and large windows building a bright and wide-ranging environment for patrons. The use of unique decorations and furniture, such as Osvaldo Borsani's velvet chairs, highlights the iconic Italian designs reproduced exclusively for the store, the end result a luxuriant visual shopping experience.
The Prada Copenhagen Flagship is located at Østergade 52, 1001 Copenhagen, Denmark and is open now.