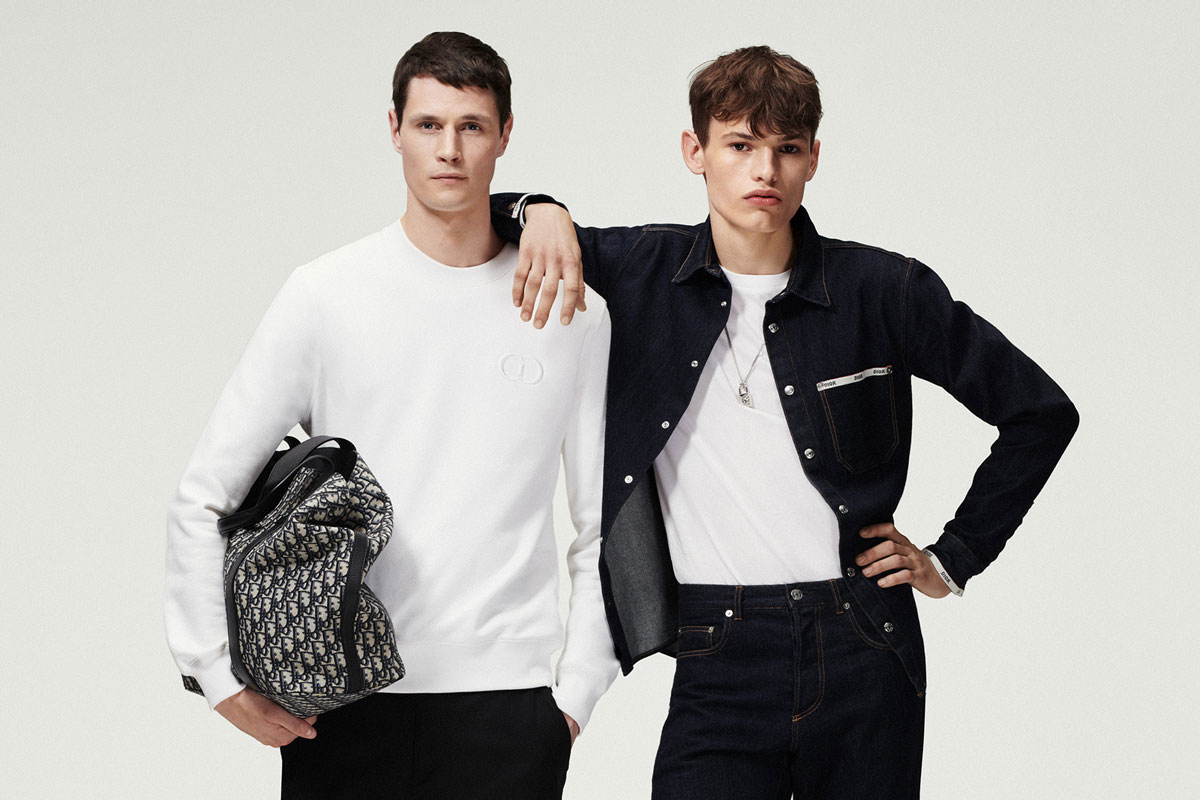 Kim Jones Introduces the Dior Essentials
Since trends and styles change so often it's tough to keep track, it's essential to have a core set of items in your wardrobe that are immune to the ephemeral tides of the fashion industry. Classic pieces like a black sweater. A pair of fitted jeans — not too Hedi Slimane skinny or skater boy baggy. The perfect white t-shirt. Stuff like that. Kim Jones, men's creative director for Dior, recognizes this and is producing his own line of upscale essentials: Dior Essentials.
Dropping today, the new range from the French designer manages to achieve both a timeless appearance while still referencing the label's legacy. A grey sweatshirt and black polo are both stamped with an embroidered 'CD' Dior logo on the chest. (This logo is also used as a buckle for a series of slim leather belts.) Arm patches on a black bomber jacket and overcoat are subtly shaped like the designer's popular saddlebag. Trousers equipped with cargo pockets have been tailored properly to prevent the appearance of bulkiness. A leather jacket has been given exaggerated lapels for a more casual appearance. Tailoring has also been updated — some suits retain the sophisticated cut that redefined the silhouette in the '50s (more on that here) while others reflect the changing scape of menswear today. One standard suit jacket is accessorized with 'CD' safety-pins for a little punk formality, while another is double-breasted with a single button for a more classic look.
For a brand that remains such a high-profile fixture every season, it's refreshing to know they can deliver a core collection that feels seasonless. The Dior Essentials collection is available in select stores and online now.