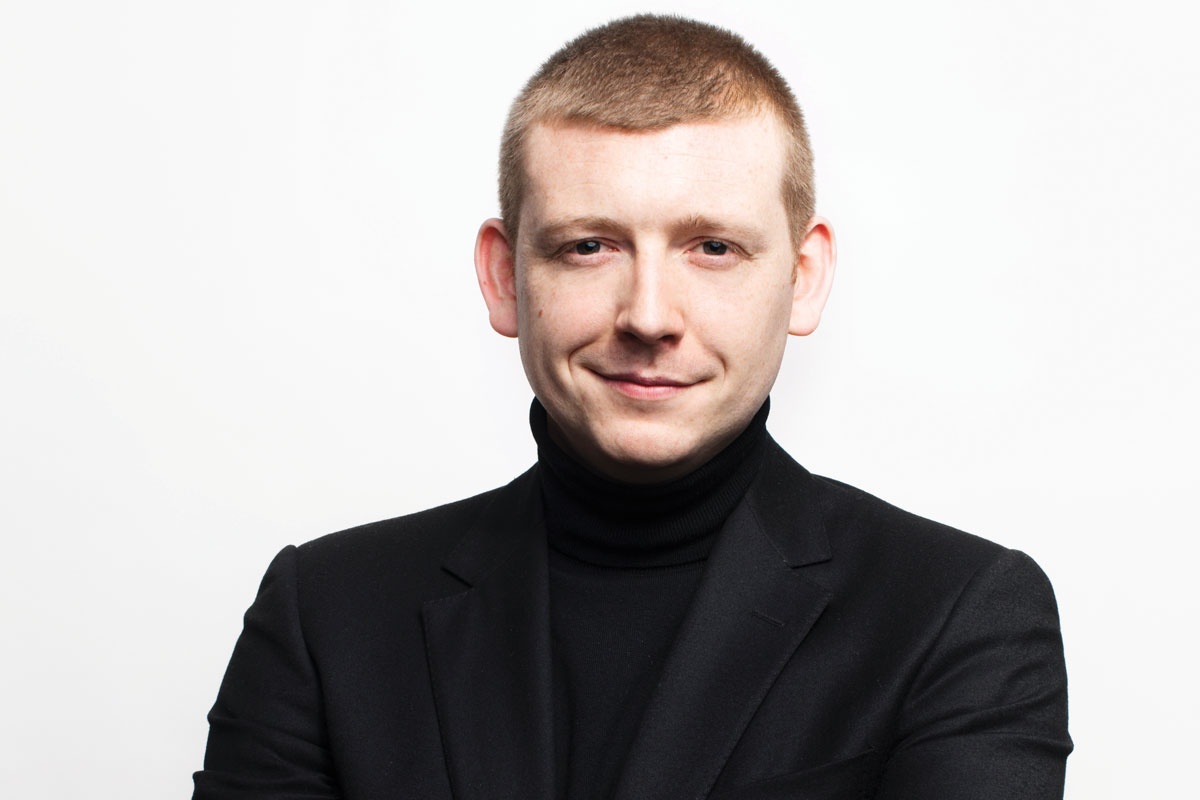 Sam Lobban Might Just Save Retail
Recent years have taken a drastic toll on the retail industry. One report estimates that over 7,500 stores across the United States will close by the end of the year. Beloved city institution Barneys New York has filed for bankruptcy. With new digital platforms and increasing dependence on technology that makes online shopping easier than ever before, traditional retail as we know it is in peril.
On the other hand, the menswear world is brimming with new life and potential. More people are tuned in to what's happening with men's fashion, and a new generation of industry figureheads like Virgil Abloh are directing the future of the fashion landscape as a whole—a sharp turn for a segment which, until recently, moved and evolved at only a fraction of the pace of its womenswear counterpart. The golden age of menswear is finally upon us.
This is where Sam Lobban, the vice president of men's fashion at Nordstrom, comes in. With his expertise and decorated career, Lobban is helping bridge these worlds together for the future. "One of the most exciting things is how democratic menswear is, and how there are more eyes on it than ever before," Lobban says. "There seems to be a recurring conversation about this period of real growth in menswear and how far more people are interested in it, which is all completely true. That in itself, by just having a huge amount of interest in the men's scene, a huge amount of people want to buy into it and want to find out about new brands, new products, and new ideas, which means you can do lots of different things."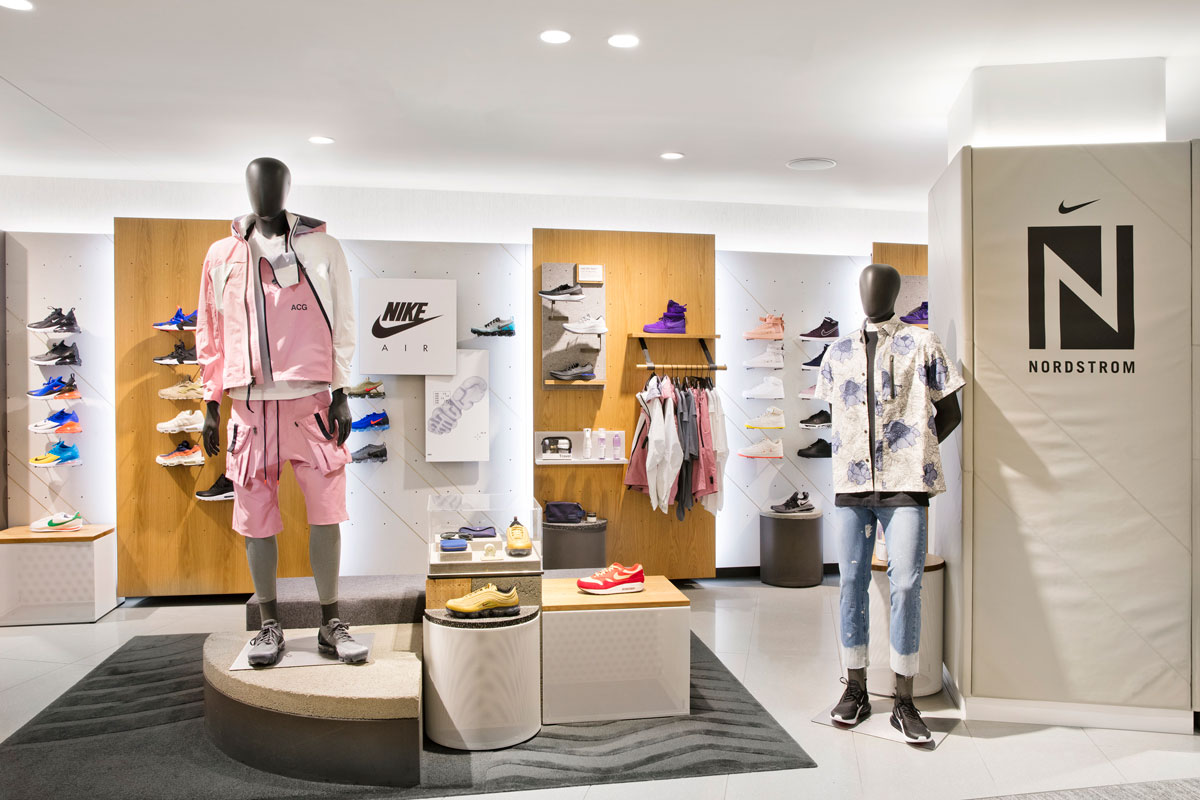 Nike Men's Store in the Nordstrom Men's store in New York.
Born in London, Lobban got his earliest experience working at a men's store when he was 15 years old. He later worked for Selfridges in London before helping launch Mr. Porter in 2011 and finally joined Nordstrom last year. It's fair to say he's seen both industries from every imaginable angle.
"One of the things that interested me in joining Nordstrom was [thinking about] what stories can we tell? Who can we partner with? What's the branding? And I was super intrigued by what that meant in a physical and digital environment," he shares. "How can you marry storytelling ideas in physical form and then marry that with digital content? I think that is the biggest difference between what I was doing there [at Mr. Porter] and what I'm doing here."
During his first year at Nordstrom, Lobban oversaw the opening of the department store's first menswear boutique in New York last April. The multi-level space captures the cultural demand of today, carrying a range of merchandise from high-profile designers like Comme des Garçons, Balenciaga, and Valentino alongside familiar brands like Vans, Converse, and Adidas. Everything works together to ensure a seamless experience for a variety of consumers.
Building this experience is Lobban's main objective. He's aware the customers today are hungry for more than just clothing when they walk into a store—they want a story. Rather than overwhelm visitors with options, he targets a specific audience with niche tactics.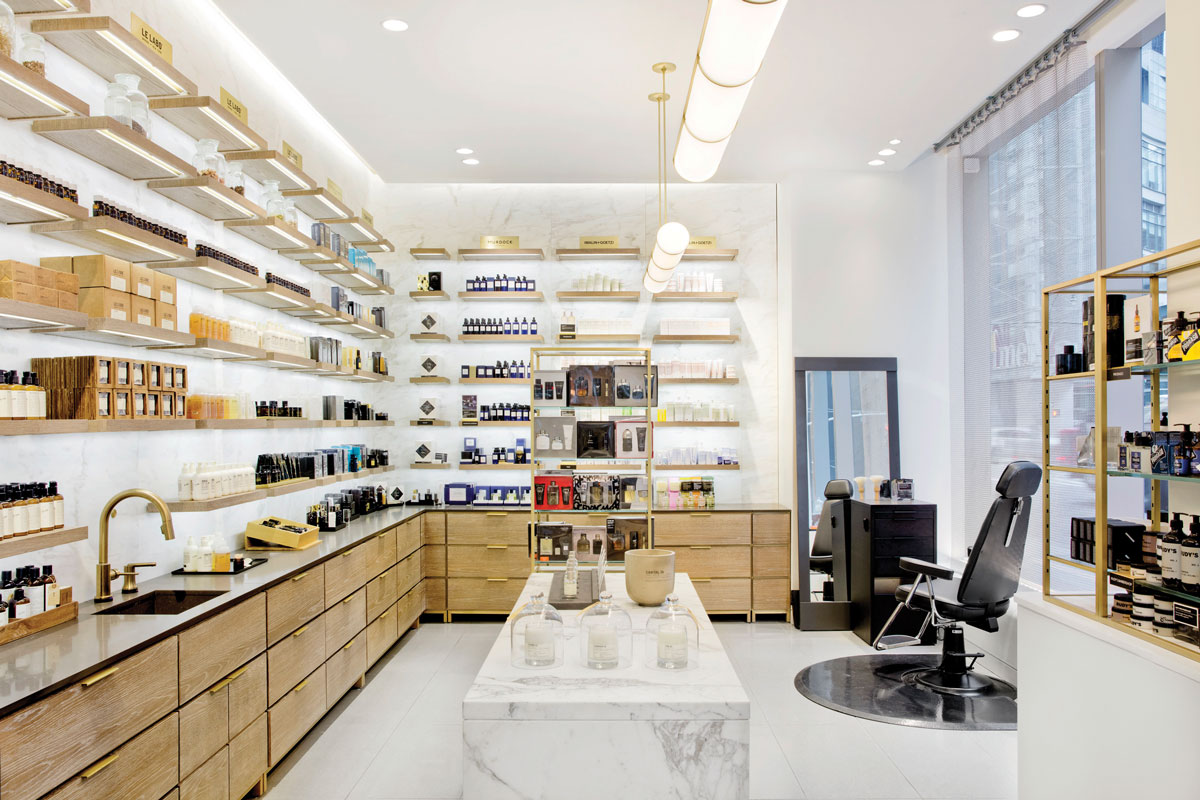 The grooming department at Nordstrom Men's in New York.
Earlier this year, Lobban launched the Concept initiative, a storewide series that highlights emerging and established talent and introduces new customers to influential designers. "The new Concept is a way for us to give our current customer base some new and compelling ideas and reasons to come into the store and interact with the business, but also a way for us to reach out to a new customer base," he says.
The first Concept featured a curated range of extreme outerwear. Later editions include a temporary Dior takeover, a collaboration with Japanese publisher Printings. JP that curated a vintage selection of rare Helmut Lang and Raf Simons pieces, and a partnership with boutique streetwear store Union Los Angeles.
"It's really important that there are multiple levels to what we are trying to do," Lobban says about the success of the series. "I'm really interested in when a guy wants to come in and buy a $42 Union T-shirt, just because he thought the graphics were cool, [which is] great! But if a customer is interested in finding out some of the deeper layers of the storytelling, it's important for my concepts that there are multi-faceted layers, and there's a story to back it up."
Rather than submit to the general trends of the industry, Lobban is interested in providing customers with an opportunity to explore beyond the mainstream—he's aware that the shopping experience is multidimensional. So when it comes to the idea of a doomed retail industry, he's not worried at all.
"Everyone's talking about the speed of change, but change is the only constant thing in fashion. It's faster than seasonal now, but it's always moved, it's always changed—that's why I like it," he says. "And everything is cyclical, so even if something is in a lull, everything comes back around."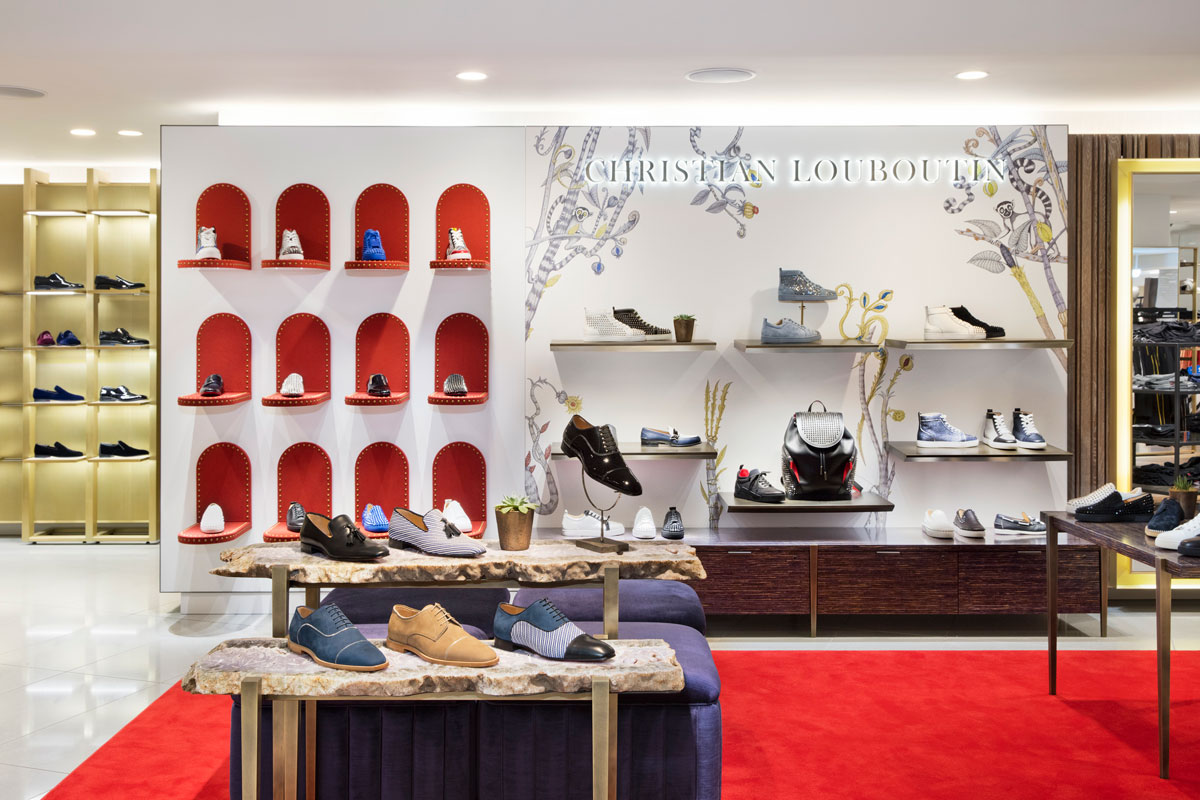 The dedicated Christian Louboutin section at Nordstrom Men's in New York.