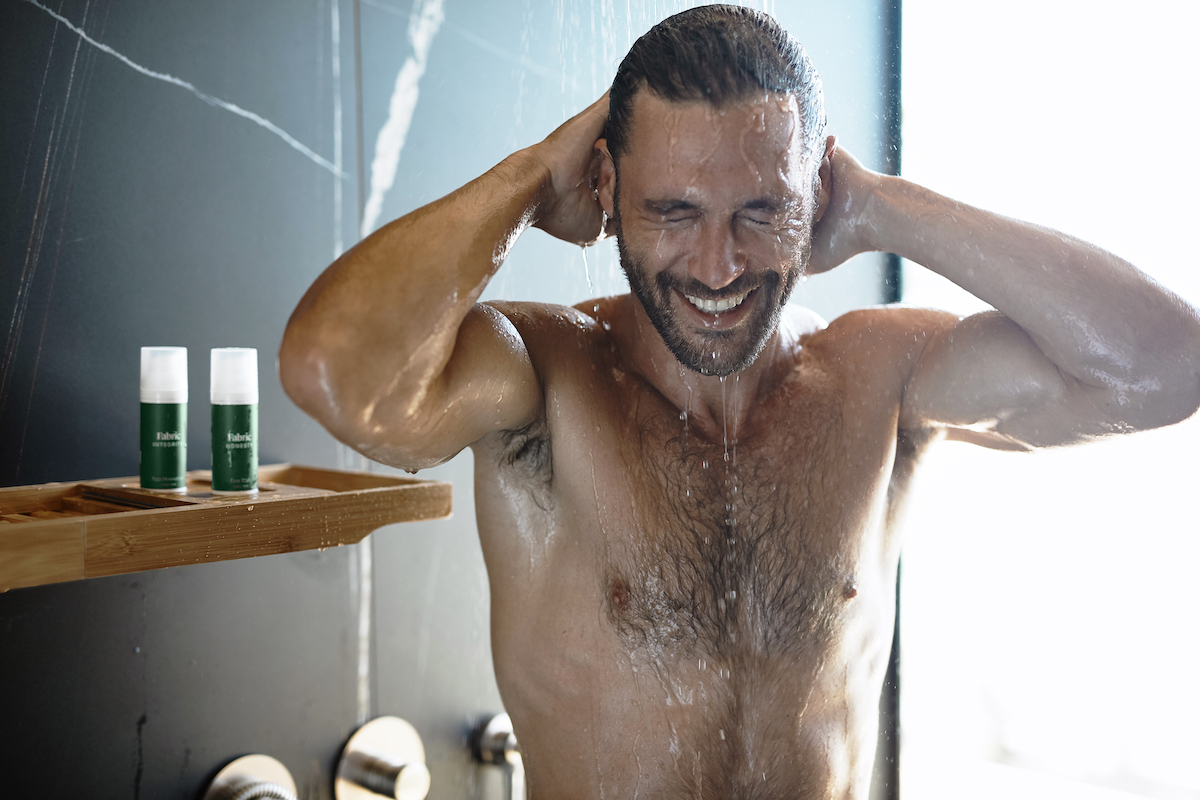 Assaf Sahar of Fabric Talks About the Basics of Facial Cleansing
Men's grooming brand Fabric is offering a subscription-based facial cleanse set of just two products. The founder, Assaf Sahar, is devoted to clean and efficient skincare without the confusion and hustle of the overpopulated market. His box offers a $12 trial kit, with a face wash and moisturizer that get sent in the mail every other month. We spoke with Sahar to learn more about the newly-launched brand.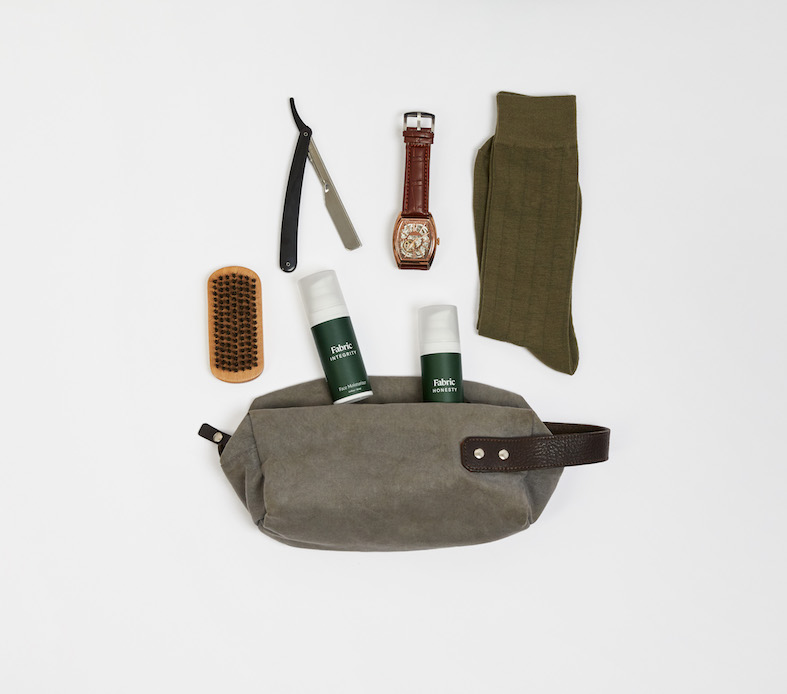 EH: What are the essentials of skincare, in particular men's?
We believe the essentials are Wash (cleanser) and Hydrate (moisturizer). These are the 'must-haves' for almost every guy, twice a day (at the very least, before going to bed). There are additional essentials such as face exfoliant (that is not used on a daily basis), sunscreen and night cream (both will be introduced in the coming months).
EH: Why did you focus on just a cleanser and moisturizer? What was the reason for not including a toner, which is common in the trio for skincare?
We believe that a big portion of our customers have little to no skincare regimen. This is one of the core issues we are trying to solve. Improving our wellbeing (and skincare as a part of it) takes time and is a continuous act. We have to ritualistically take care of ourselves (exercise, apply skincare products, eat healthy food, etc.), this is not a 'one-off' thing. Adhering to new rituals is tough so we wanted to offer just the essentials that all of us should do, every day (ideally twice), to get people started. Our Standard Set includes a cleanser and a moisturizer and seamlessly integrates into the fabric of your life. Additions to this set are coming soon, toner, night cream, and SPF are already in the making. Given the rigorous development process that went into creating the Standard Set, and the superior ingredients used, we believe that this set will do the work for most guys.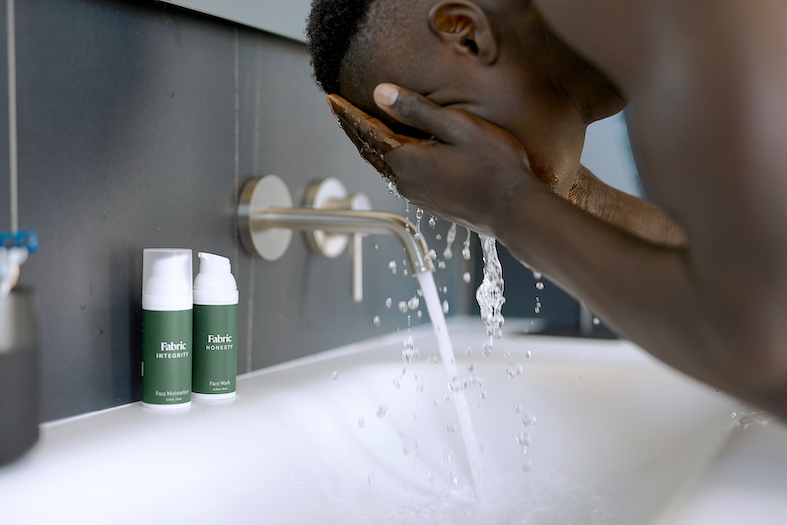 EH: Why did you favor a subscription-based model?
Fabric's vision, simply put, is to help you be your best. That means establishing routines that improve the rest of your busy lives, leading to optimal performance and happiness. We believe that we are what we repeatedly do. Excellence then is not an act, but a habit. Using skincare products occasionally does not suffice, improvement for the long-run is a process that should be done daily. If you know that a product is beneficial for you, you want to lower the friction, which means getting it delivered to you on a regular basis and preferably at a better value (than a non-subscriber). This is exactly what we are trying to do at Fabric: make men feel better about themselves by using personal care products. Personal growth through personal care.
EH: What are the ingredients used in products? Are they clean and vegan? What is the packaging? Is it recyclable?
Our products are clean, vegan, and dermatologist tested. They do not contain harsh chemicals, parabens, or aluminum. We do not use Chemical Fragrances, but rather our own all-natural scent. Our signature blend is comprised of 6 different essential oils, we used some of the most interesting and effective ingredients we could source. Centella Asiatica (a.k.a 'Tiger Grass') – soothes and rejuvenates skin. Sage extract – all-natural anti-aging agent loaded with calcium and Vitamin A that diminishes wrinkles and spots. Hyaluronic Acid –  retains moisture and enhances the appearance of dry and damaged skin. We also use Vitamin E, Jojoba Oil, and many other beneficial, active ingredients. The packaging for the Standard Set is the 'best in class' airless bottles, which are made in Germany. Those bottles dosages are accurate so we know when our customers run out of a product and can deliver the next one. The products are delivered in a recycled branded cart box for the first delivery and thereafter our subscribers receive a Fabric canvas bag which (hopefully) will be reused.
EH: What other kinds of products would you like to further look into?
Besides our Standard Set, we have developed: body wash, deodorant, shaving cream and aftershave balm. The rest of the lineup will be available in November. We also have development underway for sunscreen, exfoliator, night cream, and eye cream. We strive to offer men everything they need around personal care, but our focus is and will be, sophisticated formulations that allow for simple regimens.