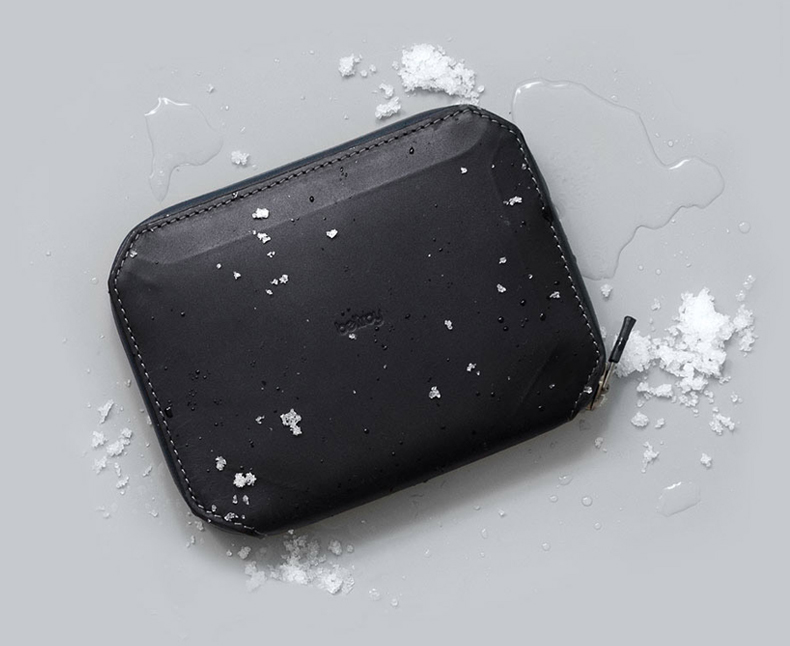 Keep Money Safe with Bellroy's New Weather-Resistant Wallets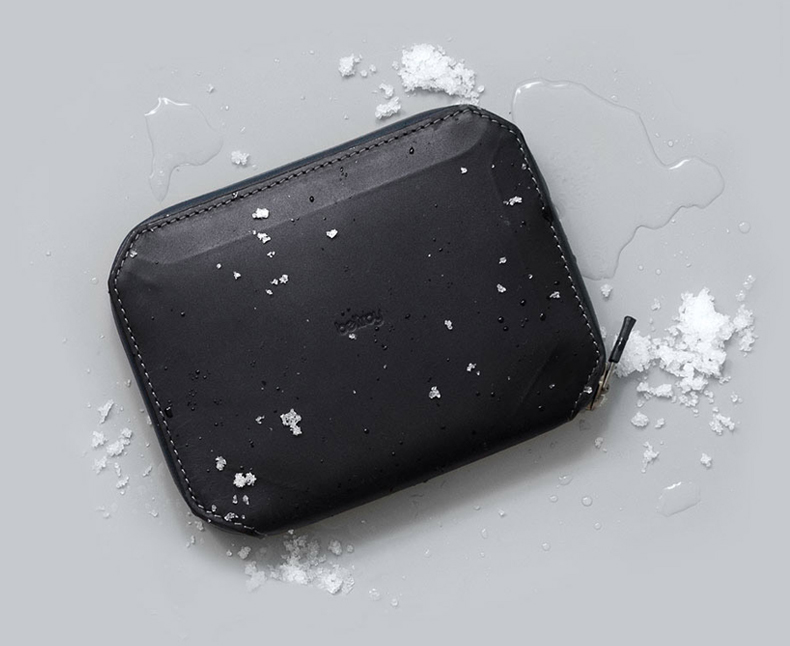 Image: Bellroy.
Clean out your pockets (literally), because innovative Australian wallet company Bellroy has added weather-resistant options to its line of slimmed-down men's leather goods. Entitled "The Elements Range," the new capsule collection features three styles for guys leading active lifestyles, or anyone who has ever damaged his wallet (and its contents) with a spilled drink. The new models are available in multiple different colors, and feature Bellroy's element-repelling leather and sleek design, ensuring that your essentials stay dry and your pockets flat.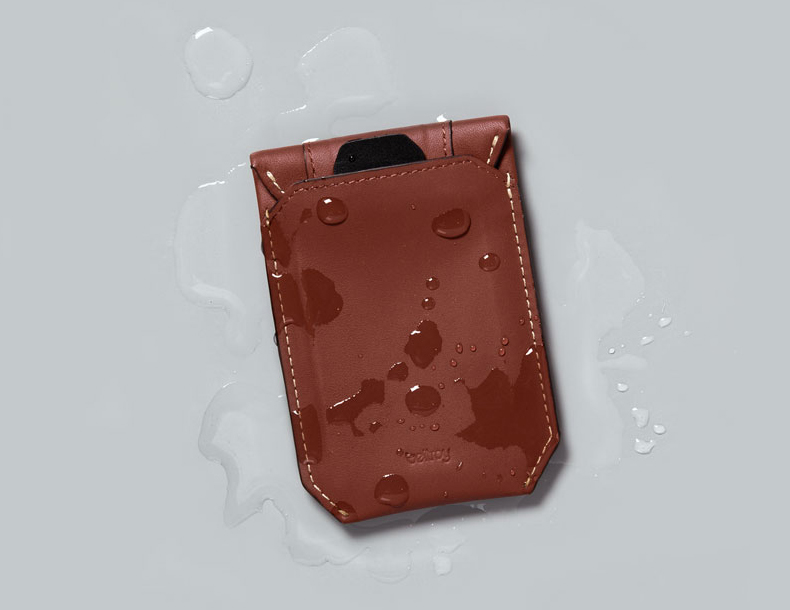 Image: Bellroy.
The smallest model, the Elements Sleeve, amazingly holds up to six cards, in addition to bills and coins, and ensures protection from water and dirt a pull-tab seal. The larger Elements Pocket features a water-resistant zipper and accommodates up to twelve. Not enough? The spacious Elements Travel stores all your essentials in one hardwearing-case, also featuring a water-resistant zipper. The Travel can support four to ten bulky bounds of cards, bills, coins, and even a passport and phone.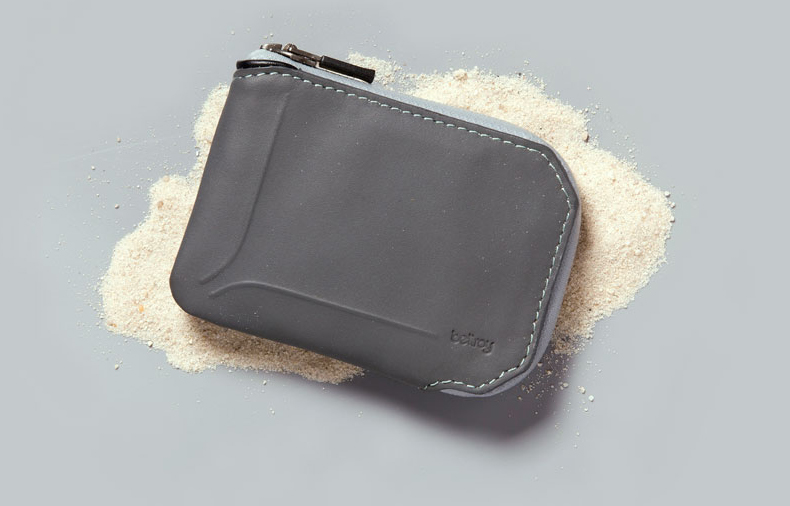 Image: Bellroy.
Should you still be looking for a new wallet after our roundup last month, check out Bellroy's new lineup, available online now.