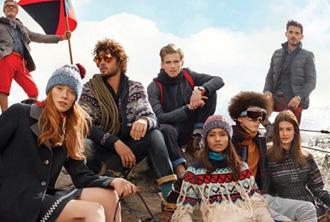 Tommy Hilfiger Travels to Tahoe for FW14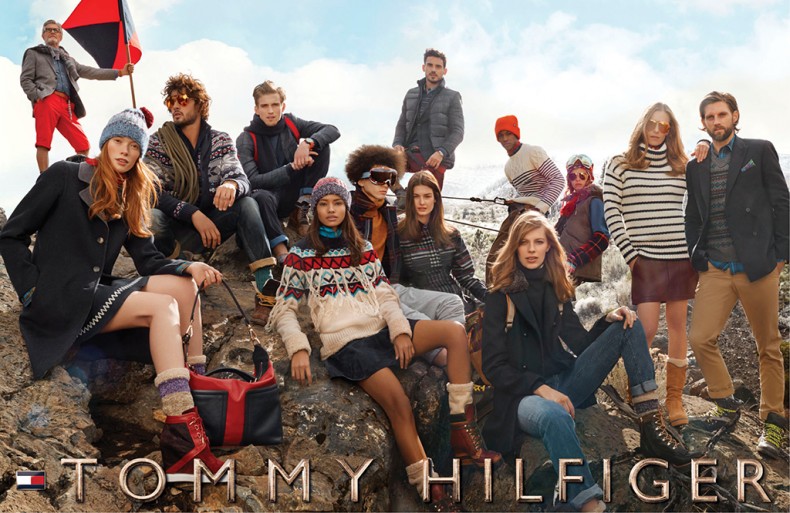 Image: Tommy Hilfger.
For Fall/Winter 2014, your favorite family of good looking and well-dressed outdoor enthusiasts—we wish, that actually describes no one's family in real life—The Hilfigers, head to cooler climates in Tommy Hilfiger's Fall/Winter 2014 campaign. Set against the mountainous landscape of Lake Tahoe—where California meets Nevada—"la víe en rõpe," turns the wild outdoors into an outpost for casual prep. The series stars a few very familiar faces—Arthur Kulkov, Julia Hafstrom, Bernard Fouquet, RJ King, Marlon Teixeira, and Luke Willett—as well as welcomes some new kids to the club including: Malaika Firth, Ophelie Guillermand, Lexi Boling, Emma Balfour, RJ Rogenski, Conrad Bromfield, Abiah Hostvedt, and a St. Bernard named Buck. In addition the new castings, the campaign also sees the American brand's introduction of a new brass concept logo design, giving a rustic update to the classic one of red, white, and blue and showing that the brand's spirit for adventure—much like The Hilfigers—is very much still alive.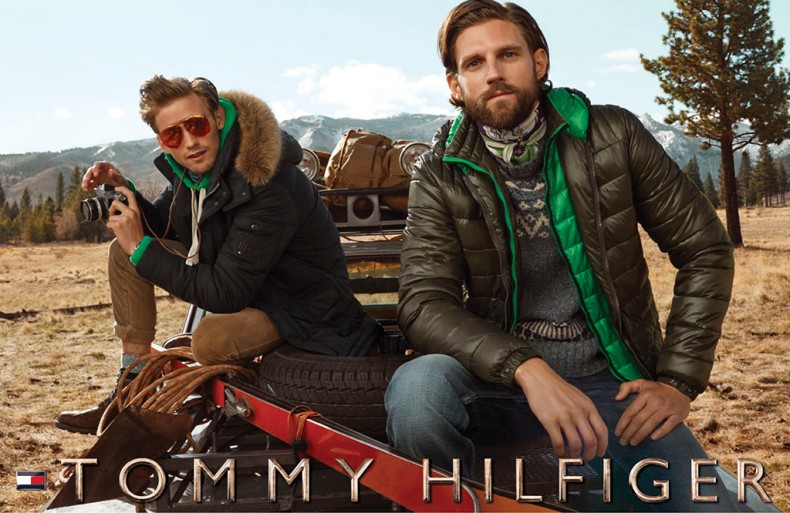 Image: Tommy Hilfger.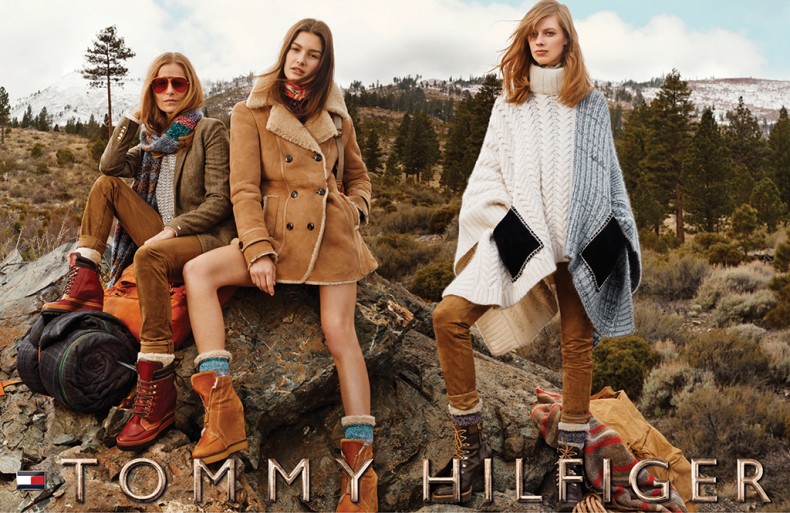 Image: Tommy Hilfger.