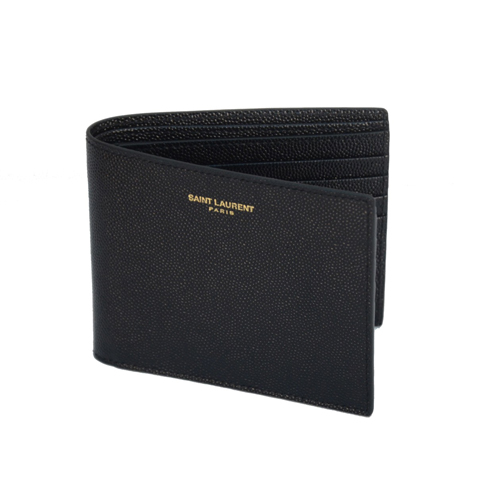 12 Billfolds to Boost Up Your Pockets This Summer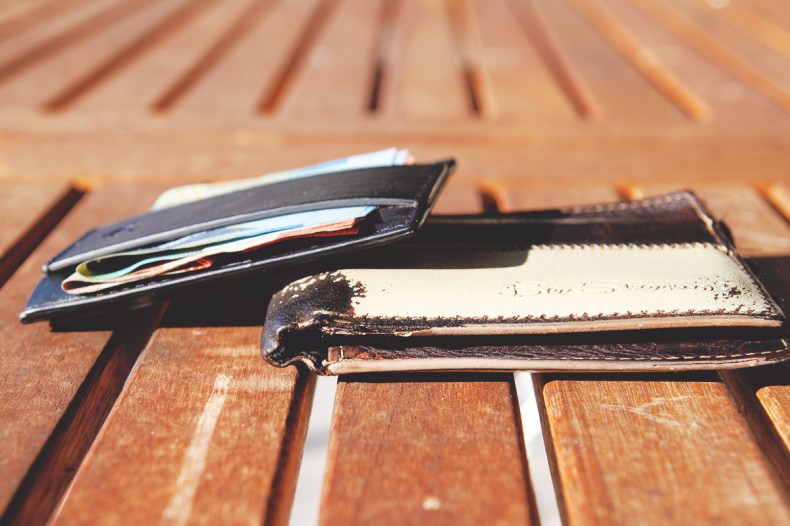 It's summer, which means now that we're all wearing less clothes, accessories matter even more. One such accessory—often overlooked despite retaining access to all of our financial holdings—is the wallet. You know, that debris-filled brown ball taking up space in the back pocket of your jeans for the past ten years. Even though you may think you can't part with that fading, hand-me-down excucse of a billfold, the truth is you're more than overdue for an upgrade. So check out our list below, and the next time you're out on a date (or just at the bar with your buddies), you will know that even if they don't notice your wallet, at least it impresses you.
1. SAINT LAURENT – East/West Wallet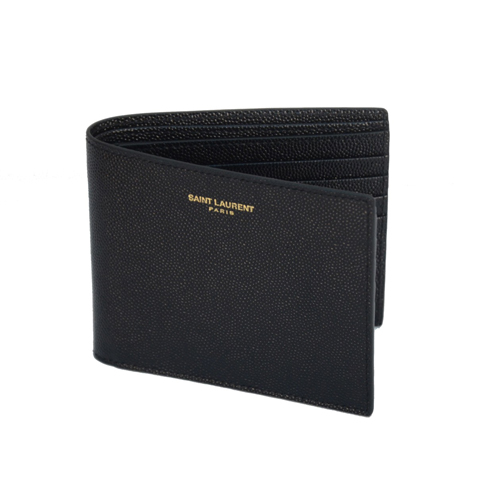 Image: Saint Laurent.
This single-fold offering from Saint Laurent features textured black leather and interior slots for all your credit cards and IDs. Sleek and understated, this wallet complements both formal and casual ensembles.
East/West Wallet in Black, $385, Saint Laurent. Available for purchase online at YSL.com.
2. OPENING CEREMONY – Glitter Bi-Fold Wallet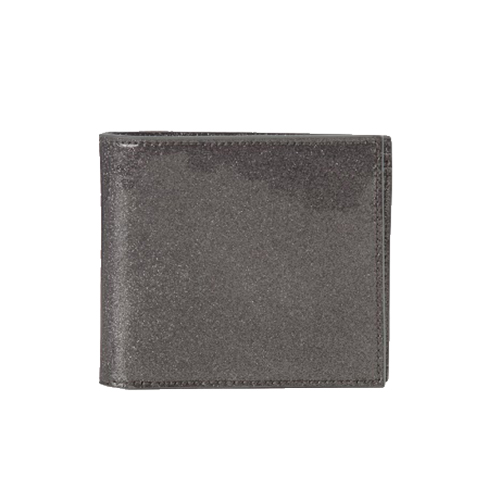 Image: Opening Ceremony.
Seeking some subtle flair? Opening Ceremony's "glitter" wallet features sparkle without being garish. Might as well show some personality while keeping your essentials safe.
Glitter Bi-Fold Wallet, $26, OPENING CEREMONY. Available for purchase online at OpeningCeremony.com.
3. BALENCIAGA – Square Coin Wallet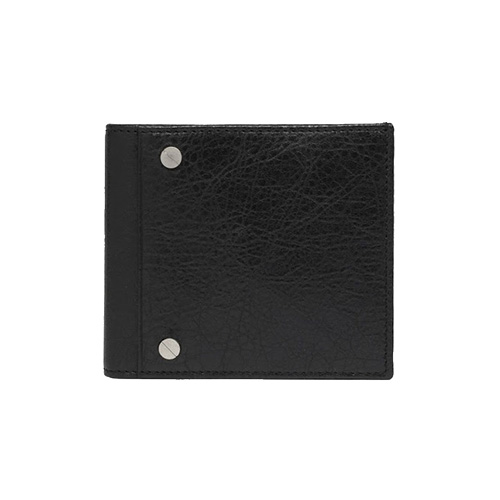 Image: Balenciaga.
Always wondering where to put your change? Especially those pesky pennies? Balenciaga offers an answer in this sophisticated yet functional piece. Featuring a coin pocket as well as card compartments, this beautiful lambskin wallet can hold all your essentials.
Square Coin Wallet in Black, $265, BALENCIAGA. Available for purchase online at Balenciaga.com.
4. MIANSAI – Gray/Blue Bill Fold
Image: Miansai.
Made in the USA from full grain Italian leather, this wallet adds just the right amount of color without being distracting. The gray exterior has a greenish hint to it and the blue interior provides a subtle pop. Sure to brighten your day, even when if you're the one paying the bill.
Gray/Blue Bill Fold, $155, MIANSAI. Available for purchase online at Miansai.com.