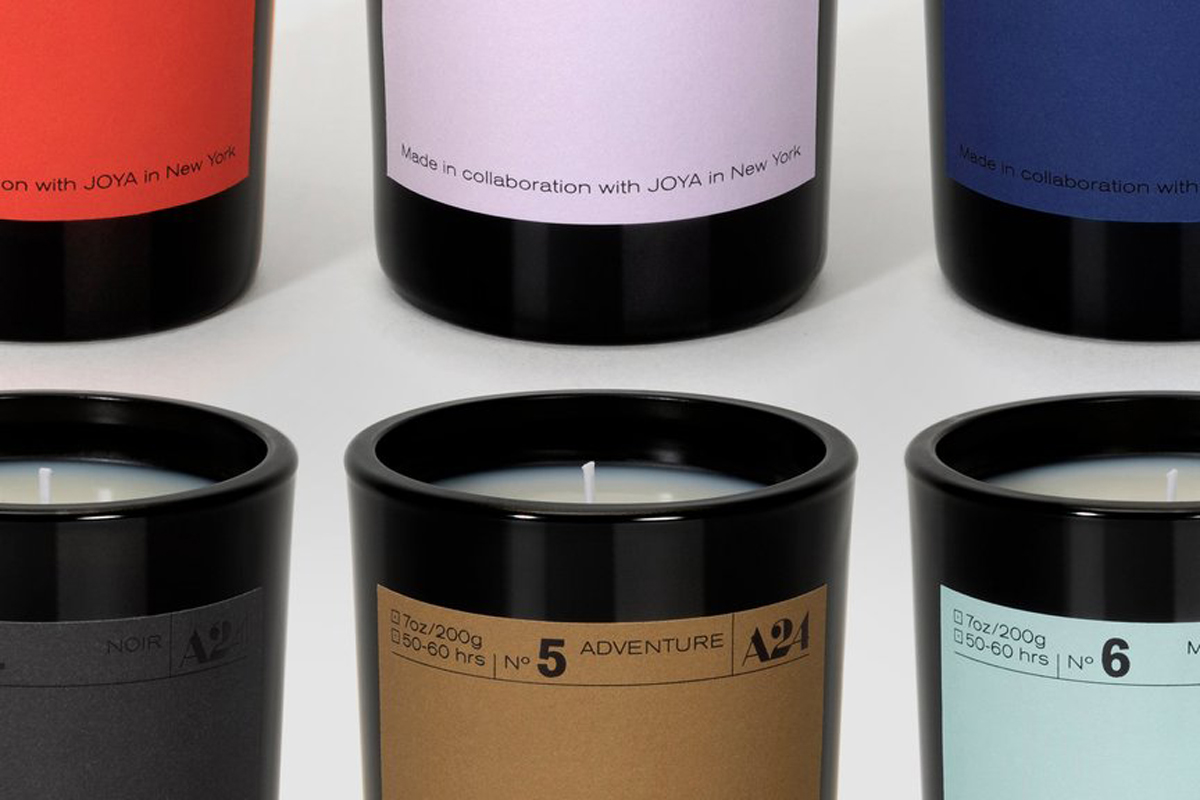 Joya and A24 Unveil Movie-Genre Inspired Candles
The latest development in the movie-watching experience: New York City-based production agency A24 (of recent critical hits like Lady Bird and mid90s) reached out to fragrance designer Frederick Bouchardy of Joya with a simple yet innovative idea: create a line of scented candles inspired by six classic Hollywood film categories.
The candles tell the stories of Horror, Western, Thriller, Noir, Adventure, and Musical genres, designed to stand alone as well as a cohesive group. "There are things that carry through the whole collection: a couple kinds of geranium; ambers and patchouli and dank woody things… The candles have signature complementary elements," Bouchardy said in a statement.
With scent descriptions like, "Horror: Leathery. Dank. Not Unsettling, but not settling…" or "Noir: Velvety. Dark. A little spicy. Like rose jam," the flavors are complex, intelligent, and most of all, sensuous. Seeing how cinematic technology has come as far as it has, smell has yet to make its way into the experience… until now. Each candle comes encased in a thick-lipped glass vessel with glossy black finishing and each aroma is labeled with a color and a number to distinguish the six variations.
The candles are available online now at A24 and Joya, as well as at the Joya studio in Brooklyn.
Images: A24 and Joya.