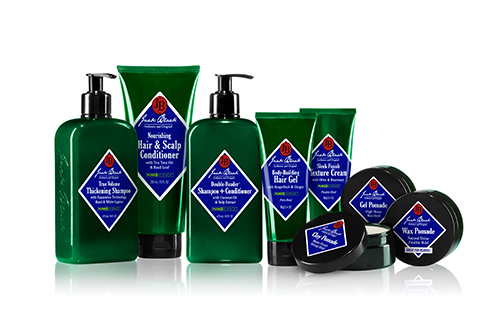 Jack Black Celebrates 15th Anniversary with New Eight-Piece Collection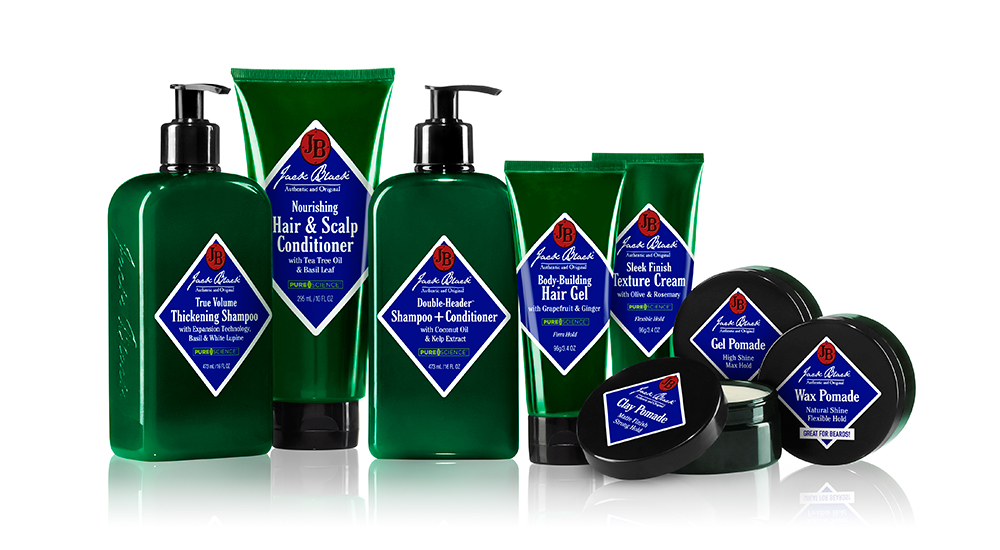 Image: Jack Black.
Jack Black is celebrating its 15th birthday with a bang. The premium grooming brand has launched a new expanded hair care collection containing eight products expertly crafted to nourish and protect the scalp for a healthy head of hair with superior style. Each formula locks in nature's best and derives from blends of essential oils and beneficial extracts, along with certified organic ingredients that are both sulfate and paraben-free. The collection comes in sophisticated dark green packaging and includes True Volume Thickening Shampoo, Nourishing Hair & Scalp Conditioner, Double Header Shampoo + Conditioner, Body Building Hair Gel, Sleek Finish Texture Cream, and a Styling Comb, as well as three brand new pomades with different bases. The Gel Pomade is particularly perfect for shine and sculpting, while the Wax Pomade creates a flexible hold for loose, natural styles, and the Clay Pomade is ideal for adding texture and precise definition to keep wild hairs in their place. Jack Black has always been dedicated to offering convenient, multi-functional, and effective products, and this latest anniversary collection will allow men to spend less time in front of the mirror and more time getting down to business.
Jack Black's new hair care collection is available at online now.