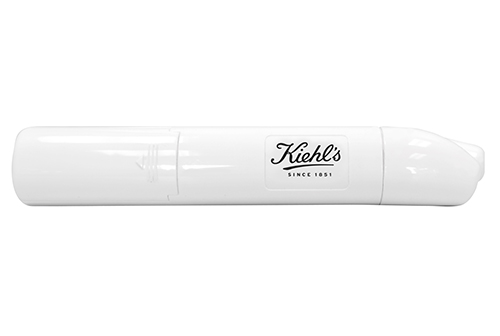 Kiehl's Premieres Dehydration Analyzer Tool to Determine Skin Health

Image: Kiehl's.
Unsure of your skin's health? It feels dry, maybe you're not moisturizing enough or—deceiving and even worse—too much? With the whipping winds of the season still gaining momentum, especially felt this week on the East Coast, it can be hard to tell. Fortunately the cat and mouse game of regiment estimation ends today with the Dehydration Analyzer Tool (DAT) by Kiehl's. A new form of skin care technology, DAT officially launches at the brand's retail stores and select department-store counters to help you analyze your skin and determine its hydration. Conducted by trained Kiehl's professionals, the tool employs bio-electric impedance technology to send an undetectable current through the surface layers of the skin and measure the water level of the ectodermal tissue. A complimentary service offered to every Kiehl's customer, the DAT reading is paired with the brand's Skin Barrier Resting Tabs to confirm skin type, health, and treatment options.
The Dehydration Analyzer Tool is now available at Kiehl's retail stores and select department-store counters.