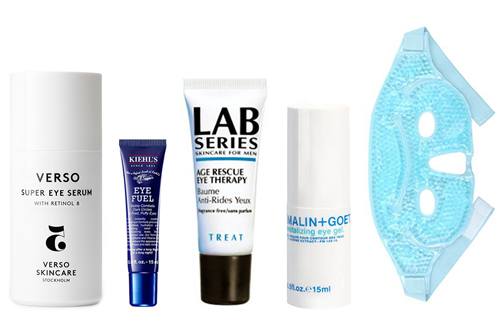 5 Products to De-Puff Your Eyes for Good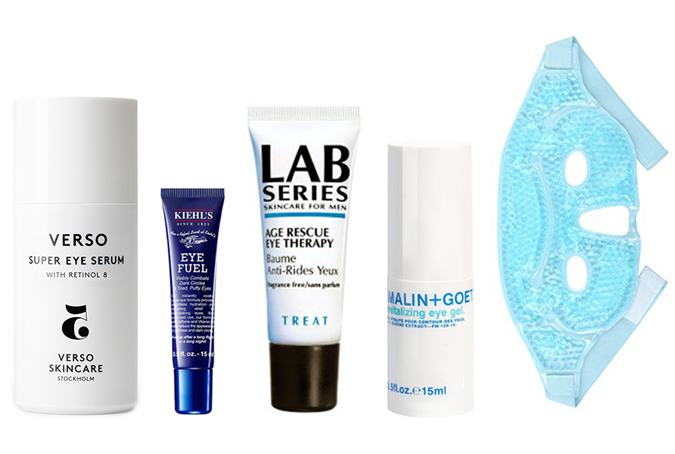 Puffiness really is the bane of my existence. If I don't sleep enough, I look puffy, and if I sleep for too long, I look puffy. No matter how dedicated I am to caring for my skin, I still have bags under my eyes that look like they could carry women and children off the Titanic. However, there is hope in the battle against looking tired all the time — here's a list of 5 products that can help fight puffiness. Good luck.
This eye serum is rich in retinol, so in addition to helping with puffiness, it stimulates the production of new skin cells. Wear it at night to help stop eye bags in their tracks and because retinol can make you more susceptible to sun burn. I know this stuff works because my skin tingles when I apply it, so while it skews on the more expensive side, it's definitely worth the investment.
Kiehl's Eye Fuel, $22.50
If I could live my life on Kiehl's products exclusively, I would. Their latest eye fuel is great for on-the-go application thanks to its compact size. It's rich with caffeine and Vitamin C which fight puffiness and energize the skin. I keep a tube in my office when I'm in a rush and need to look alert on short notice.
Lab Series Age Rescue Eye Therapy, $43
This mighty formula helps combat baggy eyes while rejuvenating the skin for a more youthful appearance. Green tea and cucumber extracts hydrate the skin and help boost collagen production while fighting early signs of aging.
Malin+Goetz Revitalizing Eye Gel, $42
This lightweight gel is made with rice and soy protein which brighten the under eye skin while fighting puffiness. It absorbs quickly into the skin and can be easily applied before any moisturizer — just make sure you're using an SPF moisturizer.
Hot and Cold Therapy Gel Bead Facial Eye Mask by FOMI Care, $16
While products are nice, sometimes you just gotta throw caution to the wind and strap on an ice-mask to deflate your face. Although you may look like a serial killer for the 10-12 minutes of wearing it, your face will thank you. It's also good for headache relief and hangovers.