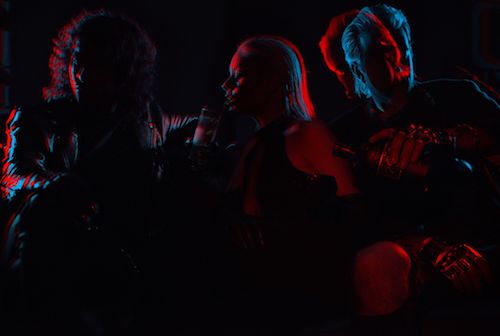 It's Been A Long Week: Zapotec Zombie

As true believers of the work hard, play hard mantra, we present you with It's Been a Long Week, a weekly column aimed at awarding some liquid appreciation to you for just being yourself, dammit. Make yourself a glass or two, on us —  you deserve it.
El Silencio Mezcal whimsically 'steals the fire from the gods,' as they like to say, and make some of Oaxaca's finest mezcal with it. Locally-made by 9th generation mezcaleros using 10-to-12 year old agaves (blue weber agaves used for tequila are much younger) in an entirely natural process, the new spirit is rapidly making the rounds stateside. The smoky Espadín with a spicy pepper finish keeps all the secrets of Mexican legends inside — at least until consumed. Joven on the other hand is a perfect introduction to mezcal with a much lighter taste still with a hint pepper and jasmine. 'Each can also be a substitute for hard liquor in any classic cocktail like a negroni,' says Natalia Garcia Bourke, national brand director of El Silencio Mezcal. While the two are also perfectly good for sipping, you have about a month to practice your mixology skills before Día de Muertos (October 31st.) The smoky Zapotec Zombie cocktail will surely keep you warm  through the colder months too, while some other spirits come to visit…
Ingredients: 
2 oz El Silencio Espadín
.5 oz Dos Maderos 5+5 Rum
.5 oz Hamilton 151 Rum
.75 oz Passion Fruit Syrup
.75 oz Demerara Syrup
.75 oz Lime Juice
.75 oz Lemon Juice
.75 oz. Pineapple Juice
Dash of Angostura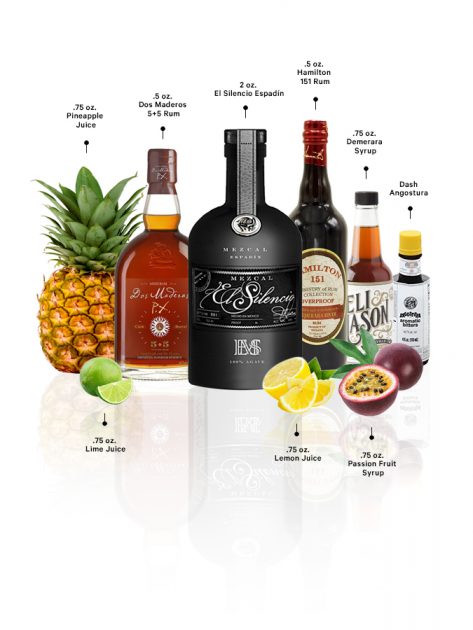 Method:
Shake & pour into a Pilsner glass. Garnish with pineapple leaves and nutmeg.
SALUD!