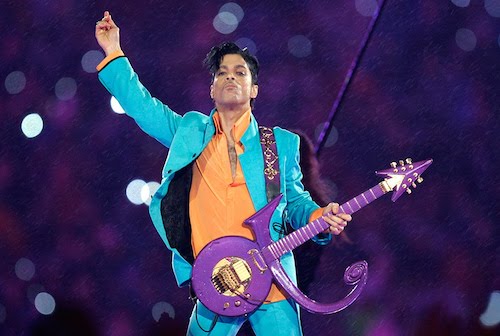 5 of the Finest Super Bowl Halftime Shows
With Super Bowl LIII getting closer, the announcement of Maroon 5 as the halftime performer has stirred a mixed reaction from the internet. Especially after Dave Grohl, former Nirvana drummer and current Foo Fighters frontman, told to KROQ in LA that he was recently approached by the organizers about performing during the coveted slot. He also confessed that this is far from the first time that the organizers have asked. "We're like, 'Oh my god, I think we're gonna do the Super Bowl!' And then it'll be Madonna or Katy Perry or someone like that," Grohl said with a laugh.
With only four months remaining until the next halftime show, we've rounded up the best shows over the years.
5. Diana Ross, 1996 – Super Bowl XXX
It's difficult to imagine that a single performer can successfully pull off a show of this calibre – unless you're Diana Ross. With a different outfit for every song, a gold cape covering the entire stage, an entrance in an illuminated platform and a legendary exit in an actual helicopter, the diva's halftime show left little to the imagination in 1996. Needless to say, the production and vocal delivery definitely set the bar for 21st Century prima donnas at Super Bowl halftimes. They call her the boss for a reason!
4. U2, 2002 – Super Bowl XXXVI
Taking place only a few months after 9/11, U2 took the halftime stage by playing "Beautiful Day," "MLK," and "Where the Streets Have No Name," modifying some of the lyrics to emphasize a sense of community and support, while a list of names of 9/11 victims were projected behind the band as they played. During the last song, frontman Bono turned his jacket inside out, revealing an American flag – a truly powerful and tear-jerking performance that has not been forgotten.
3. Beyonce, 2013 – Super Bowl XLVII
Although nothing less was expected of the Queen, the show was complete with an acapella rendition of "Love on Top," a flawless delivery of "Crazy in Love," and "Single Ladies," accompanied by former Destiny's Child members Kelly Rowland and Michelle Williams. It's not surprising that she returned to perform at the halftime show only three years later alongside Bruno Mars and Coldplay, with an equally impeccable performance and tribute to the Black Lives Matter movement.
2.  Michael Jackson, 1993 – Super Bowl XXVII
One of the most watched events in American television history, the inaugural halftime show played a pivotal role in the future selection of top artists to grace the stage. In addition to "Billie Jean" and "Black or White," the king of pop sang "We Are The World" accompanied by a 3,500 children's choir, seamlessly transitioning into "Heal The World." An immaculate and trailblazing performance from the King of Pop.
1. Prince, 2007 – Super Bowl XLI
Prince's halftime show, opening with his rendition of Queen's "We Will Rock You" remains the greatest halftime show to date. Complete with a cover of the Foo Fighters' "Best of You," Bob Dylan's "All Along the Watchtower," and ending with his signature song "Purple Rain" during a downpour, the Artist was in true form during his 2007 set on television's biggest stage.