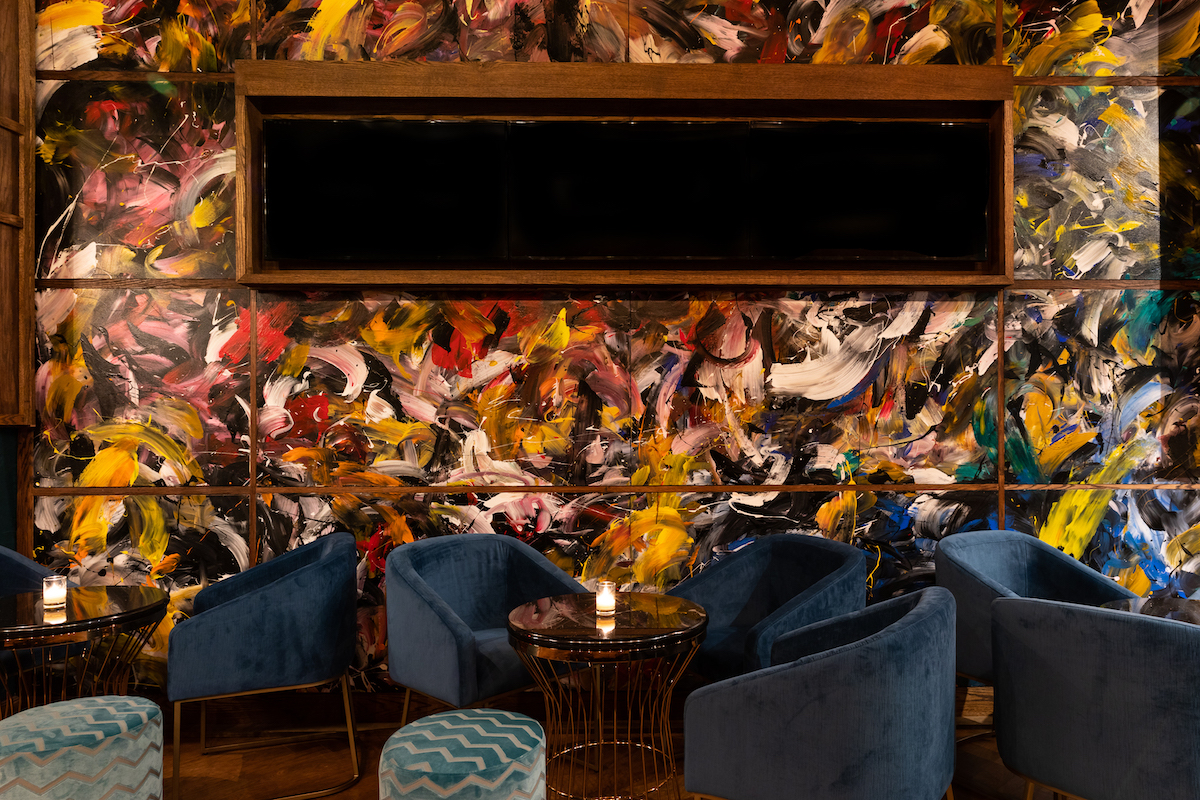 Inventive Speakeasy Tucked Behind Devoción Coffeehouse
In the nooks of NoMAD's Devoción Cascara + Coffee hides J.Bespoke, a newly opened cocktail lounge that merges lush vibes with sports programming. While we would never imagine those two things together, J.Bespoke seamlessly marries mixology and mainstream sports. Focused on refined fare and drinks in an upscale setting, the speakeasy is actually a swanky set up ahead of next week's Super Bowl.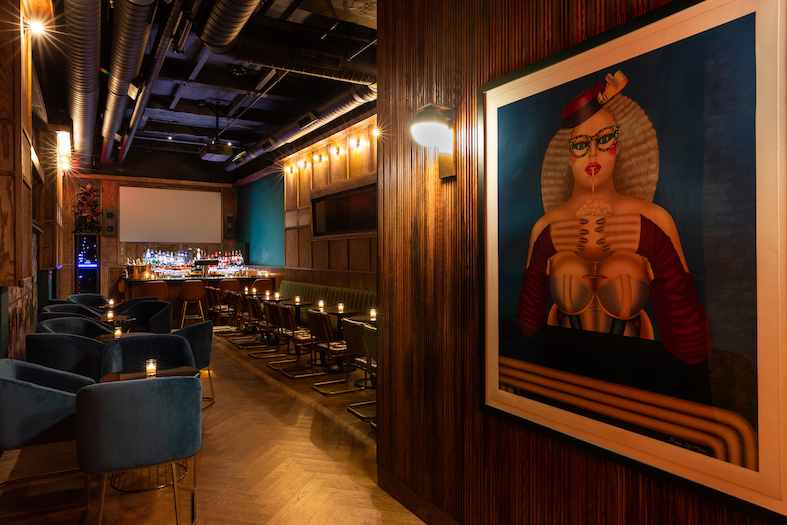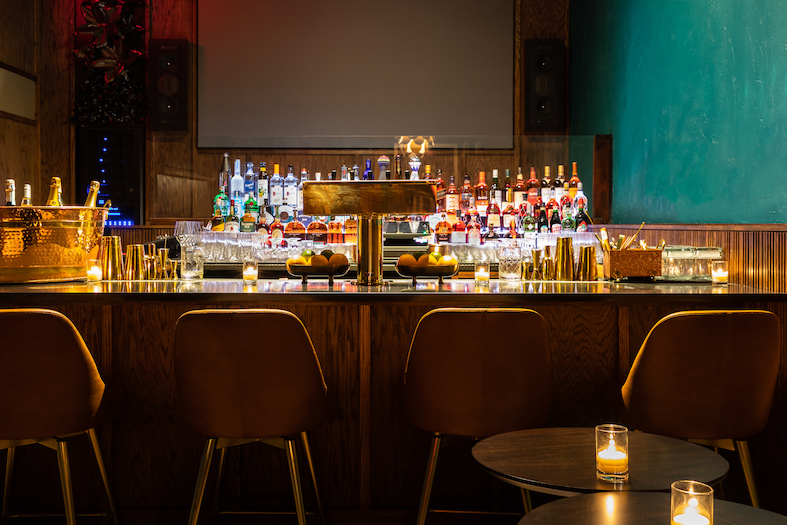 Avoiding the typical sports bar vibe with bad drinks, rowdy crowds, dirty countertops, and way too many screens, J.Bespoke's 4K LED flat-screen TVs, which feature artwork when games aren't in session, are not an eyesore at all. In fact, the sultry environment with velvet seating, dim lighting, leather, and provocative artwork commands just as much, if not more, attention. The television is situated behind the bar, and yet easily visible throughout the lounge.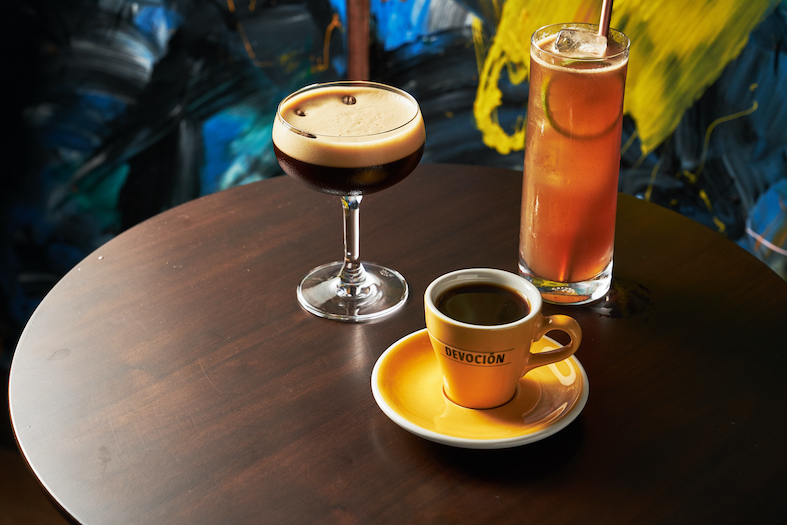 Image by Andrew Bui
Hosted by brothers Jesse and Eric Jacobs, J.Bespoke is the kind of place where service is impeccable and you might actually forget about the game altogether with the menu at hand. The cocktail menu features an array of iconic libations including the old fashioned (with a twist) and promising inventions like the "Call Me Bell" (Montelobos mezcal, fresh lemon juice, orange bell pepper, basil). And while you're at it you might as well settle for the Spicy Honey Pizza as the perfect pairing for some TV-time, gossip, and plenty of booze.
J.Bespoke is open now at 121 East 27th Street.