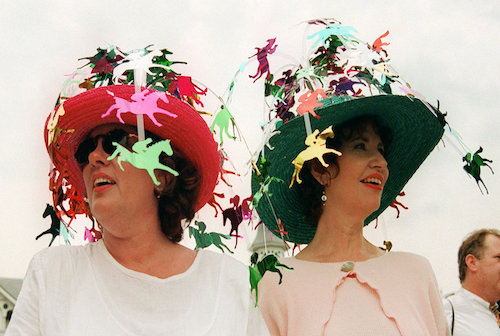 It's Been a Long Week: Frozen Paloma

As true believers of the work hard, play hard mantra, we present you with It's Been a Long Week, a weekly column aimed at awarding some liquid appreciation to you for just being yourself, dammit. Make yourself a glass or two on us, you deserve it.
This weekend is also quite a special one for the Refinery Rooftop since it's their fifth anniversary. That adds to Cinco de Mayo and the Kentucky Derby on Saturday too. The hotel is hosting its Annual Derby Party throughout the entire hotel between the rooftop and jazz bar, but also a hidden margarita speakeasy. And of course there's always the Corona Kentucky Oaks Room, GH Mumm Champagne Lounge, and Maker's Mark Millionaires Row.
Here's your weekend dose of party and swanky hats from the rooftop bar. The perfect blend of sweet and tart is a refreshing way to start the weekend just a tiny bit early.  The Frozen Paloma is part of Refinery's I Give A Sip campaign ensuring that all proceeds from the drink will be donated to combat homelessness in New York City. Drinks for a cause.
Ingredients:
4 oz Hangar 1 Makrut Lime Vodka
4 oz Herradura Blanco Tequiila
4 oz Grapefruit Juice
3 oz Agave
0.75 oz Lime Juice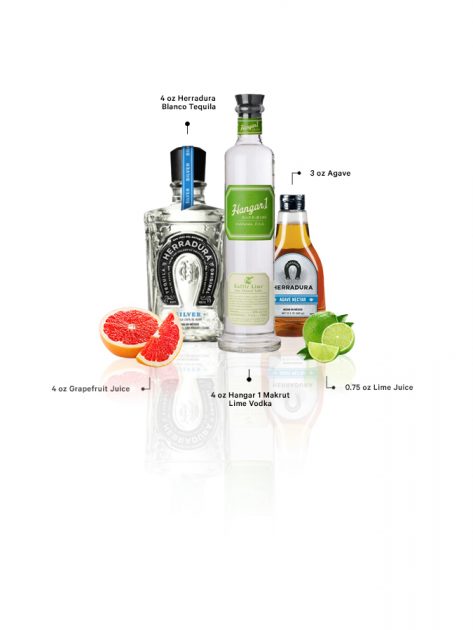 It's simple – just add ice and blend!
Cheers! 
Refinery Rooftop is located at 63 West 38th Street. Tickets for the Annual Derby Party may be purchased online.