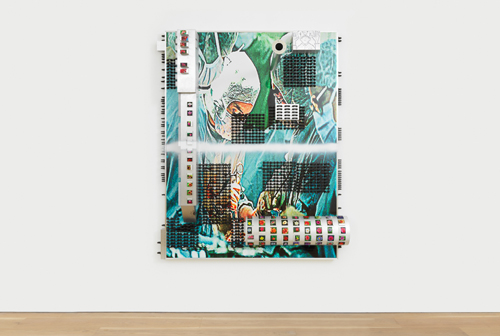 5 Things to See at Frieze 2018
It's that time of the year again when NYC gets hot, sweaty, and artsy at Frieze Art Fair at Randall's Island Park. Starting today through Sunday, May 6th, the show will boast some New York's best-dressed and, of course, this year's most impressive contemporary art. Here's our list of the booths you must not pass up at Frieze:
1. Anglim Gilbert Gallery  / Booth SP15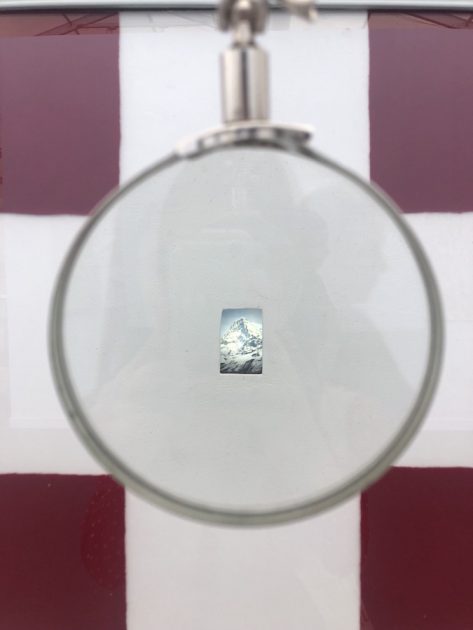 Image: Angelika Pokovba
 This special section of the art fair deserves special attention with Paul Kos' cannot-miss red magnetic chess pieces and a small, but just as important magnification installation from Eiger Nordwand.
2. Gagosian Gallery / Booth D14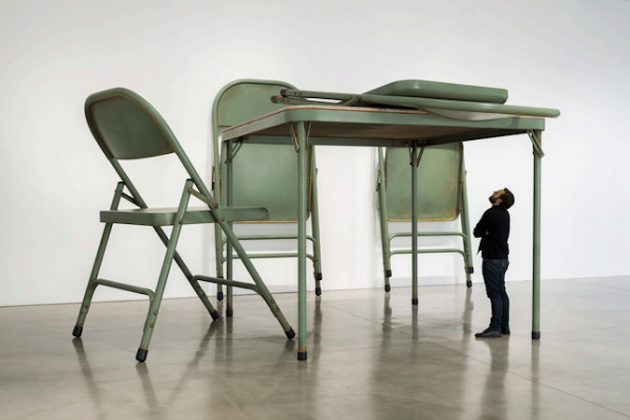 Image: Courtesy of Gagosian Gallery.
The center installation is a mind-boggling set of metal folding chairs and a table that question the relativity of size. This piece by Robert Therrien in 2008 is a must stop-see at the fair and also a perfect Insta-opp.
3. Mitchell-Innes & Nash Gallery / Booth E7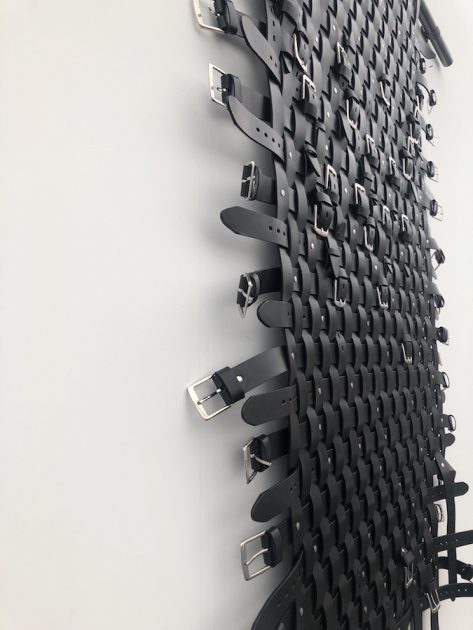 Image: Angelika Pokovba
Zoom in on particularly one artist: Monica Bonvicini, who's belt piece is an immediate show stopper. Bonvicini loves to uses men's black leather belts in her creations and did not disappoint at Frieze. Her piece is super elegant, yet the unorthodox use of material gives it edge.
4. Kavi Gupta Gallery  / Booth FY15
Tony Tasset's piece are a dream for a sensual, texture fanatic filled with fur and velvet textures. The colors are deep and regal with rich shades of emerald and blue.  In one space, all these pieces create a perfect, secret little club harmony.
5. David Zwirner / Booth D29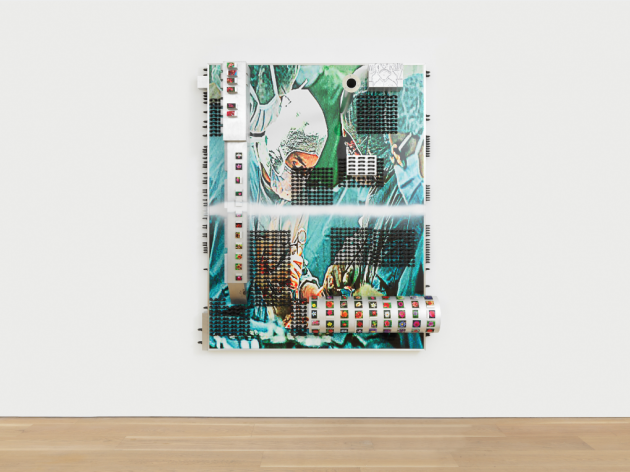 Image: David Zwirner.
David Zwirner hosts an exclusive display featuring work from American artist Jordan Wolfson. His work routinely involves a social commentary on violence and media, which can be seen in a series of untitled pieces that combine film screenshots with flower prints for a striking juxtaposition.