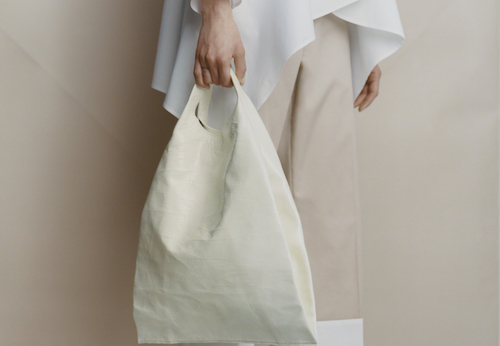 COS Sponsors Dorothea Rockburne Exhibit at Dia: Beacon
COS is partnering with Dia Art Foundation to support Dorothea Rockburne's installation at the upstate New York this spring.
A major influence behind the brand, Dorothea Rockburne, the eponymous exhibition celebrating the abstract artist, will feature monumental pieces from the late 60's and early 70's. These are heavily influenced by the social environment of those times, her experience with dance, and also math. The large-scale installations include deconstructed paper in torn, folded, reassembled, and even brushed over with tar.
COS' creative direction Karin Gustafsson has been heavily inspired by the minimalism in Rockburne's pieces and continues to translate this idea into ready-to-wear — the brand's Spring/Summer collection features pieces with papery qualities, drapery, and colors that invoke those of the artist.  Take a look at the pieces below:
Dorothea Rockburne will be on display at Dia:Beacon at 3 Beekman St, Beacon, NY  starting in May.
[slider_pro id="200″]