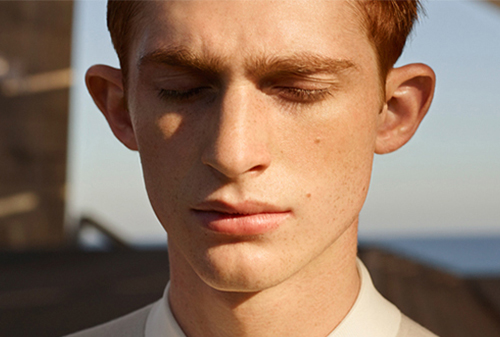 COS Spring/Summer 2015 Campaign
[slider_pro id="15″]
Images: COS.
An open background, dirty framed with smudges of an urban civilization smeared about—in what must certainly be a multi-nod to the brand's first two U.S. openings this past season, one in Los Angeles and another in NY—sets the landscape for COS' Spring/Summer 2015 campaign, showing Charlie Ayres-Taylor, photographed by Karim Sadli and styled by Jonathan Kaye, as the new face of the global retailer. In reality, the location is one of the world's largest photovoltaic power plants, part of the coastal Forum Esplanade in Barcelona, Spain, but we ignore this, preferring to stay in the sport-fueled fantasy that COS has created for spring. Ayres-Taylor, shown in an assortment of highly technical light looks that exploit proportions, prints, and patterns, stands serene in the campaign, which also serves as a teaser for the 17th edition of COS Magazine.
Select pieces of COS' Spring/Summer 2015 collection have begun to roll out online and in store now, and COS Magazine's new issue will launch on February 20th at both U.S. locations.