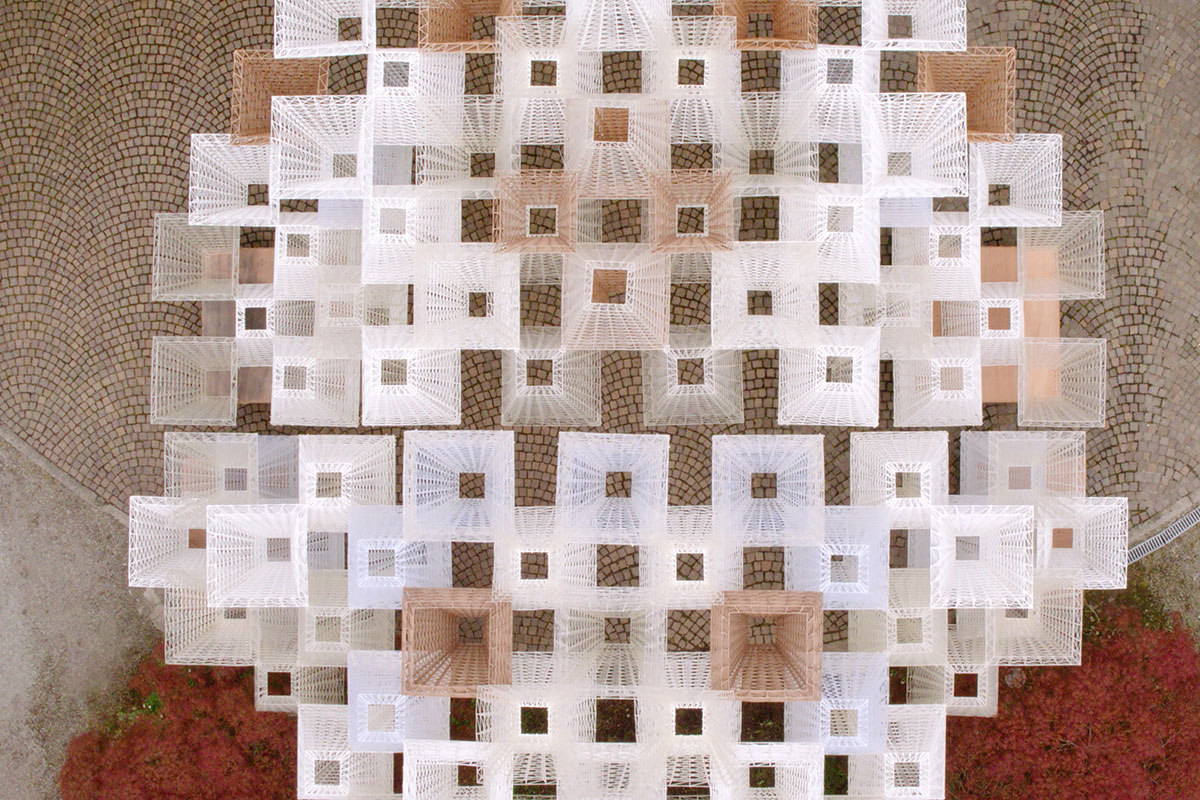 COS Marries Technology with Nature in Milan
Already an established presence at Milan Design Week, COS presented a large-scale 3D printed installation called Conifera by French architect Arthur Mamou-Mani made from renewable resources at Palazzo Isimbardi earlier this week.

The installation in the inner courtyard is composed of seven hundred interlocking modular bio-bricks that create a lattice of wood and bioplastic in an earthy brown tone. The installation shifts to a translucent bioplastic appearance outside in the garden, seamlessly connecting the manmade and natural world in contemporary culture.
The futuristic aspect of the installation draws focus to a high-tech process which can also be quite organic and even romantic in a way, truly marking a link between the milestones we've reached with technology and the wondrous capabilities of nature.
The installation will be on display during Salone del Mobile 2019 at Palazzo Isimbardi, 9 – 14 April 2019.
Images: Courtesy of COS.