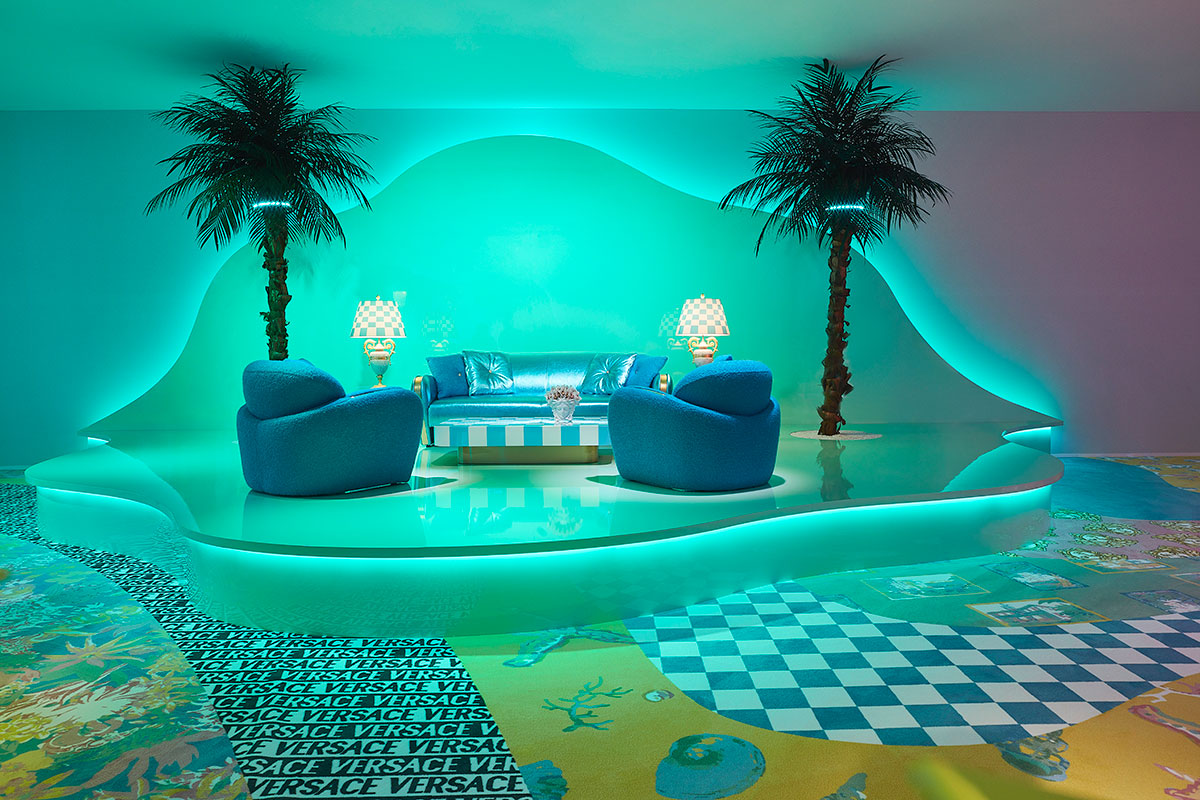 Step Inside Versace's Psychedelic World at Fuorisalone 2019
For its 2019 home collection, Versace collaborated with New York-based interior designer Sasha Bikoff and artist Andy Dixon in a vibrant neon set presented this week at Milan Design Week. The outcome is a spectacular mix of Miami Art Deco and glossy Y2K era futurism.
The collection draws inspiration from Versace's Fall/Winter '94 campaign — clear themes include floating clouds in a whimsical tropical setting filled with palm trees and opulent chandeliers. The main focus of the presentation is, however, two new Versace shirts designed by Dixon. The artist collaborated with the designer to revamp the classic print shirt that also includes an installation of a hand-painted, 9×7 feet shirt that is a sure show-stopper.
The exhibit will be on display from April 10 – 14th on Via Gesù 12. Check out some of the images below.
Images: Courtesy of Versace.