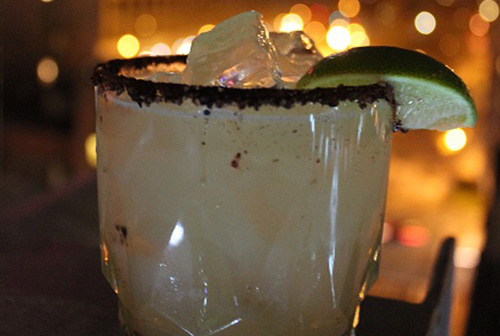 It's Been A Long Week: Arriba Margarita
Image: ESSENTIAL HOMME, Arriba.
As true believers of the work hard, play hard mantra, we present you with It's Been a Long Week, a weekly column aimed at awarding some liquid appreciation to you for just being yourself, dammit. Make a glass or two on us, you deserve it.
WHAT
Hotel Americano's Arriba Margarita
What was once SNOB—Hotel Americano's rooftop restaurant with high-expectations in New York—is now Arriba. A concept lounge for the winter, the venue extends over its predecessor's baby blue for a sky-high joint with a downtown feel. For those missing the heat (and on a day like today, how could you not?) this ginger margarita with its host's name is generously recommended.
HOW
Ingredients:
1.75 oz. Jose Cuervo Tequila Tradicional
1.75 oz. Ginger lime puree
0.5 oz. Cointreau
Hibiscus chili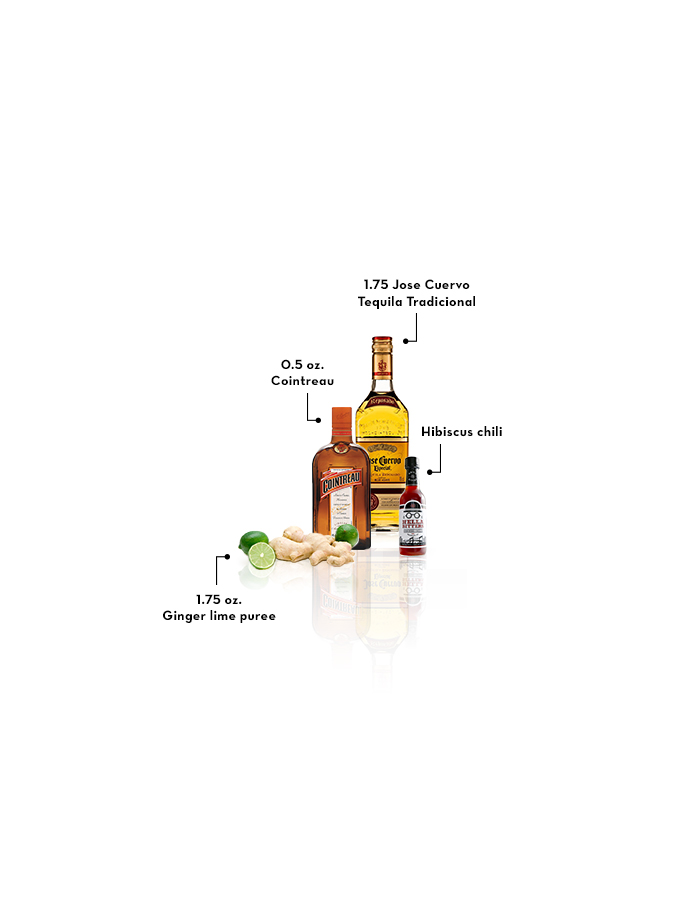 Image: ESSENTIAL HOMME, Cointreau, Jose Cuevero.
THEN
In a small saucepan, combine ginger, lime juice, and a pinch of sugar and bring to a boil. Boil for 2 minutes. Let cool to warm, then puree in a blender. Combine 1.75 oz. of puree with the Cointreau and tequila. Shake and server over ice in a glass with a chili rim.