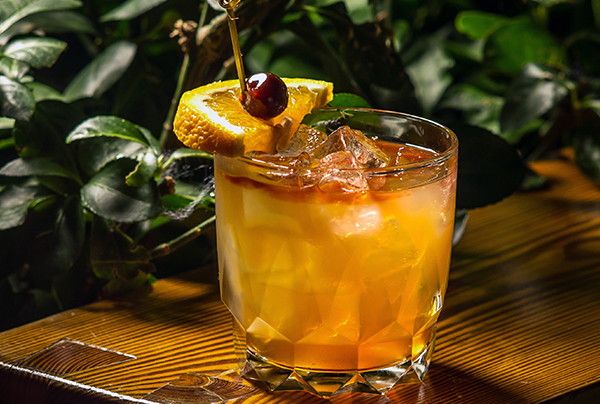 It's Been a Long Week: SNOB's 30 Day Aged Rock & Rye From Hotel Americano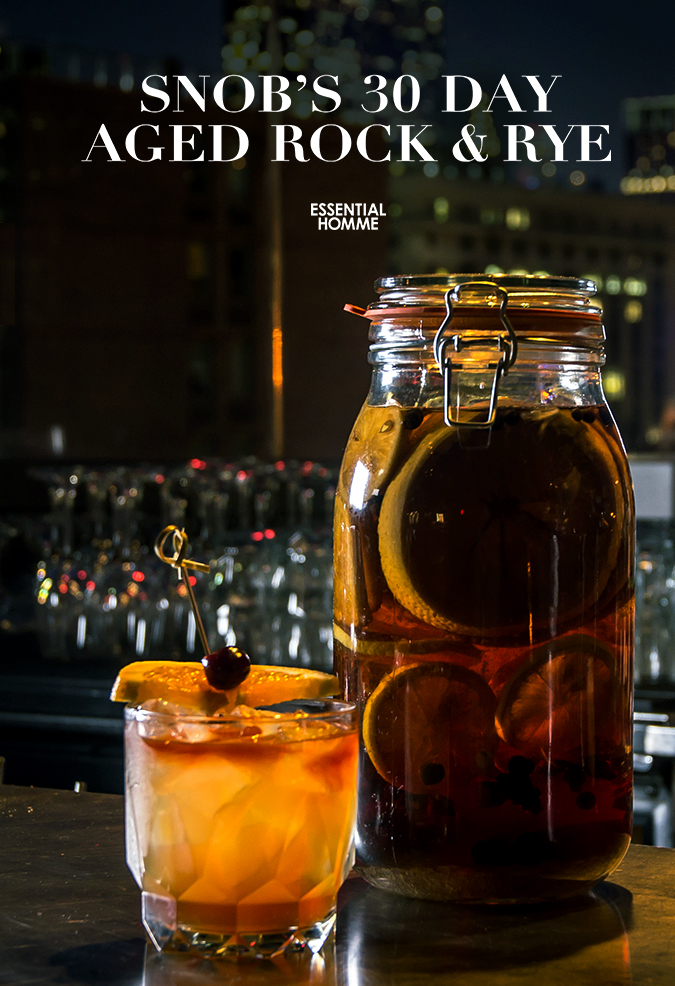 Image: Essential Homme, Paul Wagtouicz courtesy of SNOB at The Americano.
As true believers of the work hard, play hard mantra, we present you with It's Been a Long Week, a weekly column aimed at awarding some liquid appreciation to you for just being yourself, dammit. Make a glass or two on us, you deserve it.
WHAT
SNOB's 30 Day Aged Rock & Rye
You've heard the words "good things take time," but never has the phrase been so teasingly appropriate as SNOB's 30 Day Aged Rock & Rye. Straight from the newly opened rooftop restaurant atop Hotel Americano in New York City, the classic rock and rye cocktail drink gets a holiday twist with essentials spices that—after almost a month of marinating with the drink's other goodies—perfectly balance out the rye whiskey, citrus, sugar, and bitters.
HOW
Batched ingredients (to be placed a large mason jar for 30 days)
1.25 liters of Rittenhouse Rye whiskey
5 oz. of Luxardo Cherry Sangue Morlacco liqueur
10 oz. of pure rock candy sugar
3 meyer lemons sliced in wheels
3 blood oranges sliced in wheels
9 cloves
5 whole star anise
7 all spice
3 whole cinnamon sticks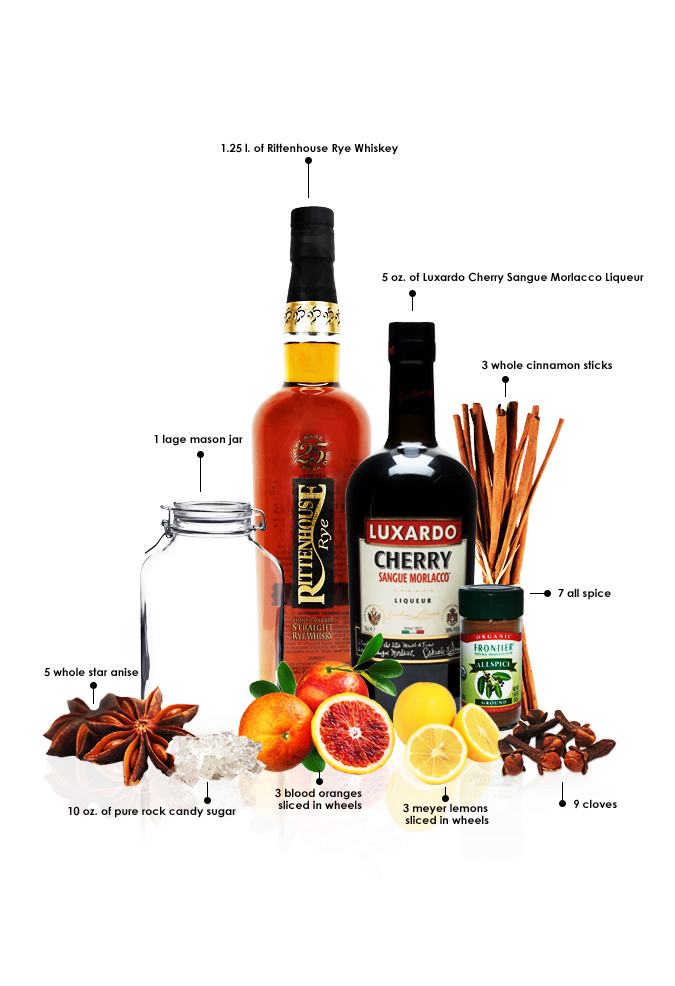 Image: Essential Homme, Rittenhouse, Luxardo, Frontier, Nettleton Hollow, Fluster Buster, Wise Geek, 
THEN
Place all of the ingredients in a mason jar for 30 days. After this period has ended, strain out all raw items. To serve, pour 3.5 oz. of the recipe into a mixing glass with ice and stir for 30 seconds. Strain over rocks glass with one large ice block. Add two dashes of angostura bitters and garnish with fresh orange wheel and a maraschino cherry.