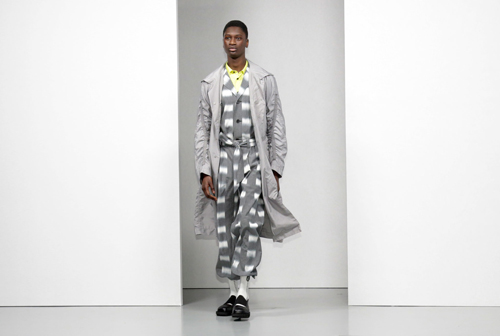 Issey Miyake Men Fall 2018 Paris Looks
Issey Miyake did not stray far from convention with its Fall 2018 presentation, but updated it with moderate tweaks that gave added a fresh asperity to the contemporary collection. Bright colors and monochromatic prints accentuated the pieces, while the designer's distinguishable wrap detailing gave character to a collection thats strength was in its restraint.
Images: Paolo Simi for Essential Homme.