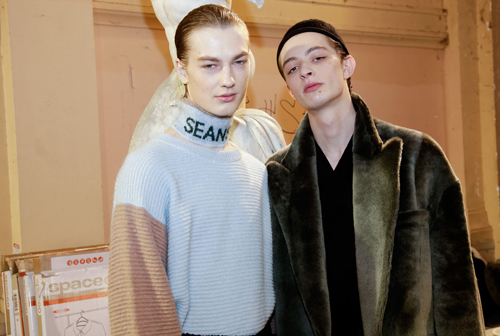 Sean Suen Fall 2018 Paris First Looks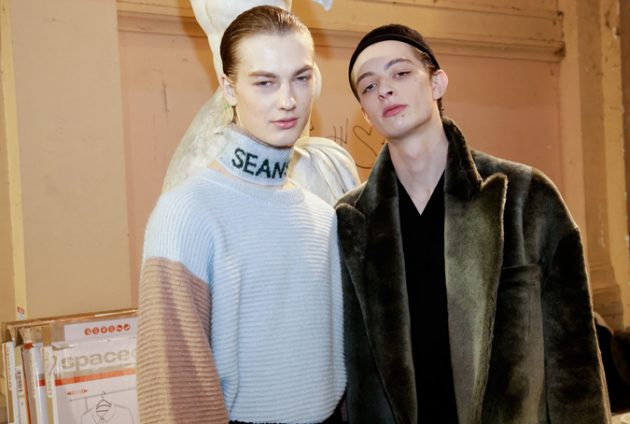 Images: Paolo Simi for Essential Homme.
For Sean Suen's Fall 2018 collection, the accents were all in the details. The young designer produced several elegant coats with minor twists that added it a whimsical yet sharp flair — double-breasted coats were asymmetrical and completed with sashes for a more leisurely wrap closure, a grey leather jacket featured a clean white sherpa trim, a puffy parka was deconstructed to have a more relaxed shawl-like cut, and trousers with side-stripes had them amplified to eye-catching proportion. Even the designer's eponymous graphic was emblazoned slyly but patently on knitted sweater-matching chokers. Definitely a collection that makes you do a double take.