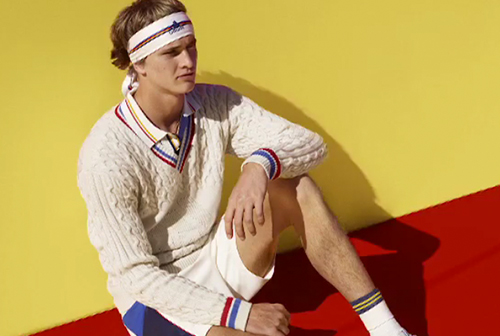 Weekly Instagram Roundup: Giuseppe Zanotti, Prada, and More
This week's complete social snapshot, distilled for your pleasure.
From the hottest celebrity parties to the regretful morning-after shots, ESSENTIAL HOMME's Weekly Instagram Roundup brings all of the hottest designer, model, and trendsetting pics from the week directly to you. After all, no one has time to scroll through anything but the best.
Prada
Photographer Willy Vanderperre brought Prada's latest 365 images to frigid life, expanding the brand's multi-verse for Fall/Winter 2017. Inherently thematic and entitled Denouement, the series, featuring model Kerkko Torbjörn Sariola, utilizes the finality of its name to portray a barren wasteland where only fashion survives.
Giuseppe Zanotti
Giuseppe Zanotti held nothing back in the release of its latest creation, the prickly Manhattan midtop. As bristly as its namesake city's citizens, the rocker lace-ups journey down a similar path carved by the brand's new hardcore aesthetic, stomping into Fall with assertive elegance.
adidas
Tennis hotshot Alexander Zverev wore the latest release from adidas tennis and singer Pharrell in US Open-inspired images shared by the fitness fashion giant. A mixture of classic and contemporary, the cable-knit/primary colored pieces embrace the youthful turn of the summer sport's newest star.
Dior
Dior received a grayscale update in the latest visuals from director Johan Sandberg. The Kris Van Assche-designed pieces shouldered the NEWAVE Fall 2017 messaging in powerful command, the portrayal of disenchanted youth an all-black depiction of totalitarian depth.
Follow ESSENTIAL HOMME on Instagram at @EssentialHomme.