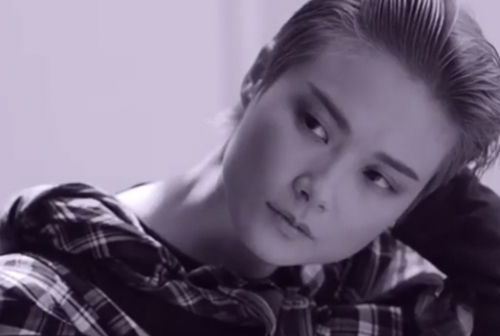 Weekly Instagram Roundup: Diesel, Michael Bastian, and More
This week's complete social snapshot, distilled for your pleasure.
From the hottest celebrity parties to the regretful morning-after shots, ESSENTIAL HOMME's Weekly Instagram Roundup brings all of the hottest designer, model, and trendsetting pics from the week directly to you. After all, no one has time to scroll through anything but the best.
Diesel
Though Diesel Artistic Director Nicola Formichetti and Chinese pop icon Chris Lee have been teasing their upcoming capsule for some time, the brand debuted a piece of surprise info—the singer takes the spotlight as an Autumn/Winter 2017 brand ambassador. With a non-perfect messaging, the Go With The Flaw imagery is a decadent dream.

Michael Bastian
Designer Michael Bastian proved that high-fashion can still have utility with this nifty travel blazer. One part outerwear, one part pillow, this wrinkle-free member of his eponymous brand's Gray Label got the travel treatment from Mo Hedaya, a jet-set extraordinaire.
Bruce Pask
Bergdorf Goodman Men's Fashion Director Bruce Pask asked followers to take a break from the beach this week and check out the newly arrived Thom Browne Christmas sweaters. With the same knit, though decidedly cheerier tone, of its Autumn/Winter 2017 line, the release rings in the holidays—just a few months early.

Kenneth Cole
After releasing a campaign of positivity through its latest Courageous Class, Kenneth Cole unveiled an accompanying video to highlight its everyday heroes galavanting across New York City. Attacking the rough and tumble architecture with saturated ensembles to contrast, the video is a visual pronouncement that class is in session.

Follow ESSENTIAL HOMME on Instagram at @EssentialHomme.