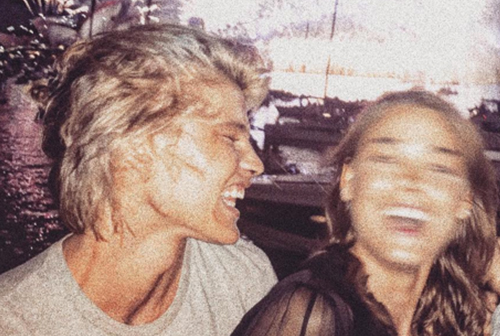 Weekly Instagram Roundup: Dolce&Gabbana, Topman, and More
This week's complete social snapshot, distilled for your pleasure.
From the hottest celebrity parties to the regretful morning-after shots, ESSENTIAL HOMME's Weekly Instagram Roundup brings all of the hottest designer, model, and trendsetting pics from the week directly to you. After all, no one has time to scroll through anything but the best.
Dolce&Gabbana
Dolce&Gabbana embraced its free-spirited Italian heritage with a peek at the brand's new Spring/Summer 2017 campaign. Starring viral social media mogul Cameron Dallas and featuring the lush backdrop of Capri's more colorful destinations, the images read like a raucous party in the most expensive wares.
Topman
Topman opened London Collection's Men with a pulsating '90s club collection, an unfiltered look at fashion through the ever-popular athleisure lens. With James Bay in attendance, rising model Lennon Gallagher walking, and tastemakers showing up wearing #topmanstyle in droves, LCM is off to a smashing start.
Jordan Barrett
After being crowned Models.com's 2016 Male Model of the Year, Jordan Barrett took to partying on the sunny shores of Sydney to ring in 2017. Soon to be taking the lead in Roberto Cavalli's Spring/Summer 2017 campaign, not to mention cover bookings and runway engagements, it's no wonder this recently discovered Aussie is smiling.
Mert Alas
Embracing 2017 as only one of fashion's most renowned photographers could, Mert Alas partied well into the night with Riccardo Tisci, who most recently reworked Givenchy's VISOR eyewear, at his side. Look out for his and artistic partner Marcus Piggott's upcoming works with DSQUARED2's, Givenchy's, and Giorgi Armani's Spring/Summer 2017 campaigns—#newlife indeed.
Roberto Bolle
American Ballet Theater principal dancer and former Dolce&Gabbana fashion ambassador Roberto Bolle rang in the new year alongside a few of his friends. After waving goodbye to 2016 with a heartbreaking performance of Romeo and Juliet with Misty Copeland, the ESSENTIAL HOMME June/July 2014 feature subject amped up the party in Trieste's famed Politeama Rossetti.
Follow ESSENTIAL HOMME on Instagram at @EssentialHomme.