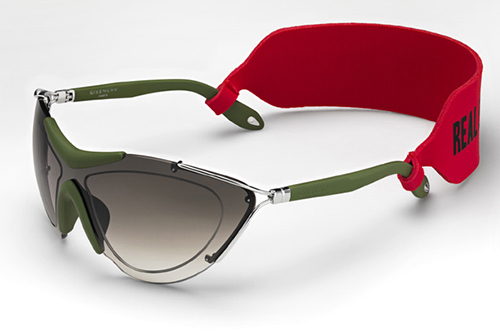 Givenchy Adds Color to Latest VISOR Model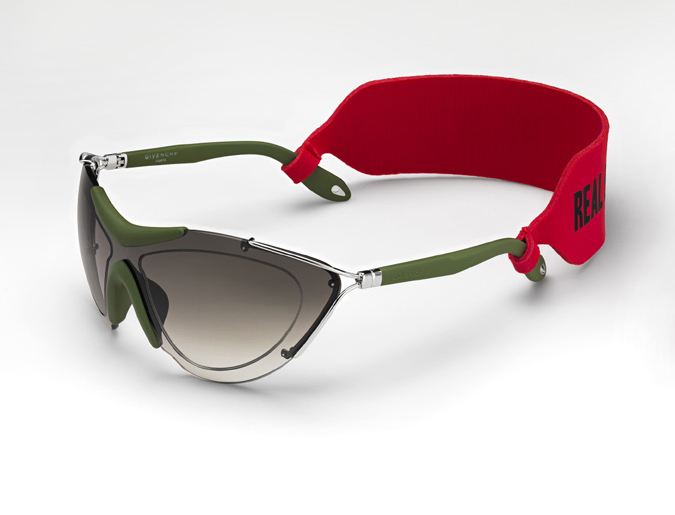 Image: Givenchy.
Riccardo Tisci's vision for Givenchy is a bold statement, never shying away from the unconventional, and the French brand's latest eyewear collection for Spring/Summer 2017 echoes this trailblazing notion with the newly rereleased VISOR, a triumph of the brand's earlier eyewear lines. Initially igniting the market with its delicate balance of chic sophistication and disparate design sensibility, the new piece features a daring red, white, black, and green color scheme—a more Mediterranean means of displaying the eyewear's sport-like tendencies. With a wraparound mask in rubber and ample touches of khaki and silver, the lenses hinge on the precarious precision of over-the-top construction yet sleek urbanity. The bold text, "Real Eyes. Realize. Real Lies," circumvents tradition for an angst-ridden, anarchic blend that elevates the design approach, a space that Tisci inhabits effortlessly and with relative comfort.
The Givenchy by Riccardo Tisci VISOR is available at Givenchy boutiques now.