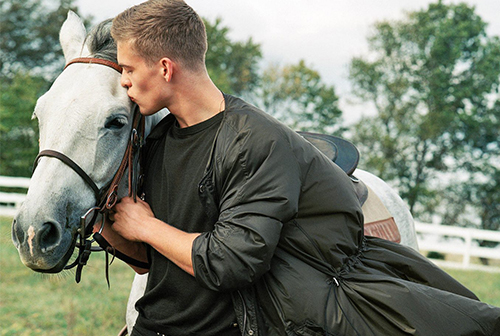 Weekly Instagram Roundup: David Gandy, Alessandro Sartori, and More
This week's complete social snapshot, distilled for your pleasure.
From the hottest celebrity parties to the regretful morning-after shots, ESSENTIAL HOMME's Weekly Instagram Roundup brings all of the hottest designer, model, and trendsetting pics from the week directly to you. After all, no one has time to scroll through anything but the best.
David Gandy
Fresh off the heels of Dolce&Gabbana's new Light Blue fragrance campaign, brand-favorite model David Gandy rubbed shoulders with Prince Charles at the Style for Soldiers Christmas reunion party.
Versace
Versace announced its Spring/Summer 2017 campaign on Instagram this week, featuring an equestrian-inspired shoot conceived by Donatella Versace. The creative director gets intimate with Bruce Weber in ESSENTIAL HOMME's December 2016/January 2017 issue.
Ermenegildo Zegna
Alessandro Sartori, Ermenegildo Zegna creative director and ESSENTIAL HOMME December 2015 / January 2016 cover star, posed with dancer Benjamin Millepied for the L.A. Dance Project Gala Night at the Ace Hotel.
Alessandro Michele
Gucci creative director Alessandro Michele teased audiences with behind-the-scene clips from the brand's Spring/Summer 2017 campaign, which, in classic Michele fashion, included an on-set giraffe.
Armani
Armani decked out the Bayern Munich football team in tailor-made suits, capturing the styles in a short film by Juergen Teller. The photographer is known for his sportswear shoots, such as his recent adidas campaign.
Follow ESSENTIAL HOMME on Instagram at @EssentialHomme.