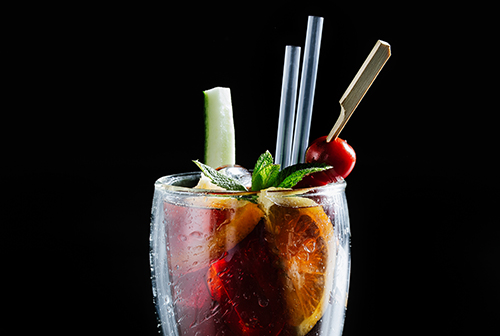 It's Been a Long Week: LAVAZZA Coffeetail No. 51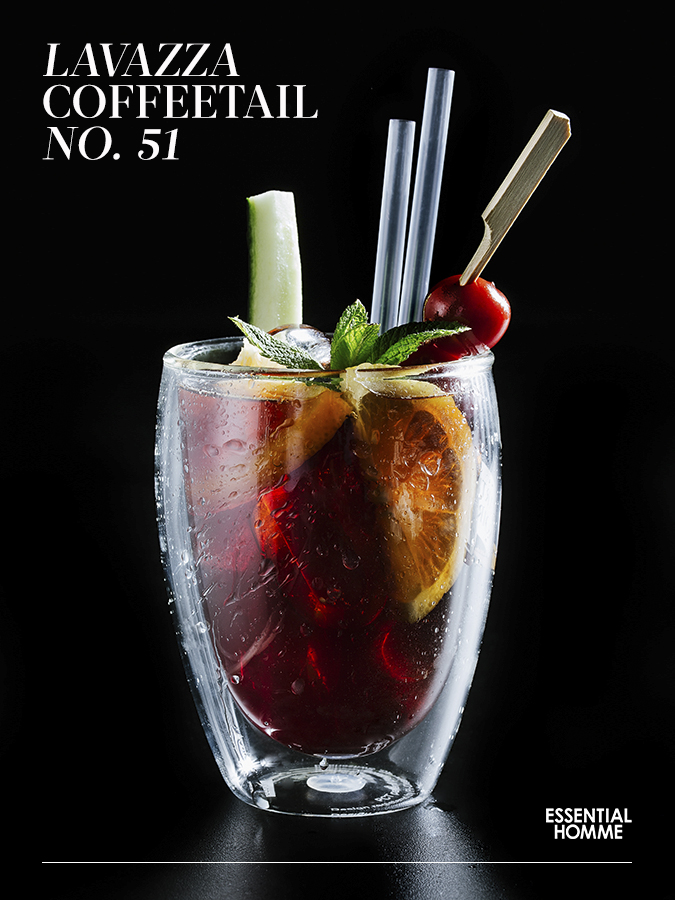 Image: ESSENTIAL HOMME, LAVAZZA.
As true believers of the work hard, play hard mantra, we present you with It's Been a Long Week, a weekly column aimed at awarding some liquid appreciation to you for just being yourself, dammit. Make a glass or two on us, you deserve it.
WHAT
LAVAZZA Coffeetail No. 51
As the official coffee sponsor of the 2017 Golden Globe Awards, LAVAZZA allows anyone to sip like the stars with a chilling cocktail worthy of award show circuit heavy-hitters, from the esteemed Ryan Goslings to the Ryan Reynolds party animals.
HOW
Ingredients:
2 parts LAVAZZA Cold brew coffee
0.6 parts Vodka
Splash of Grand Marnier
Splash of Simple syrup
Maraschino cherries
Fresh mint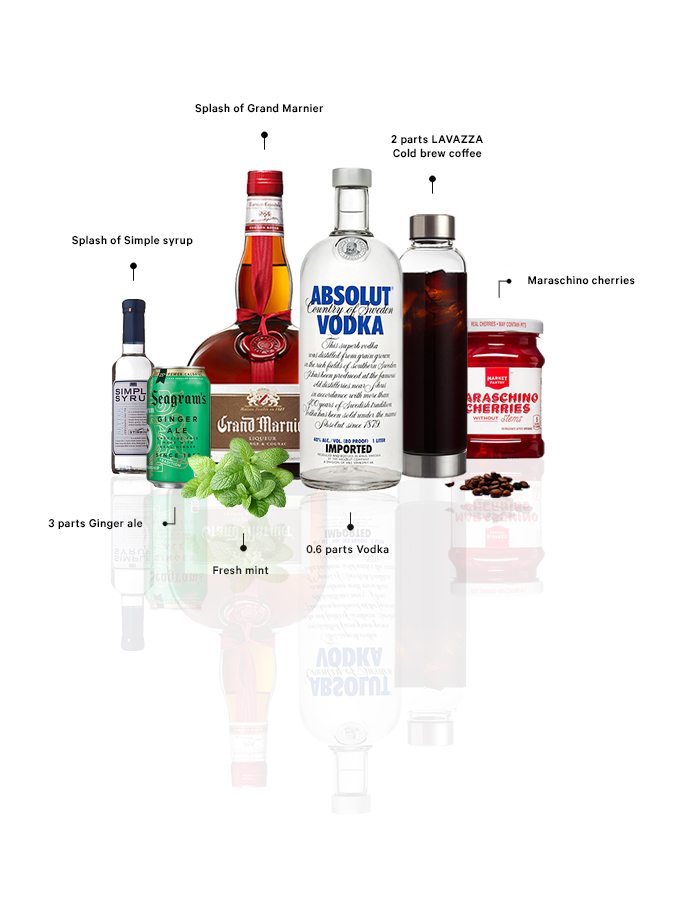 Image: ESSENTIAL HOMME,, LAVAZZA, Seagram's, Absolut Vodka, Grand Marnier, Simple Syrup, and Market Pantry.
THEN
Fill a 12 oz. glass with ice. In a shaker, combine cold brew, Grand Marnier, vodka, and syrup; pour over the ice. Top with ginger ale and decorate with wheel or slices of orange and/or a lemon. Skewer cherries and cucumber wedge and garnish with mint.