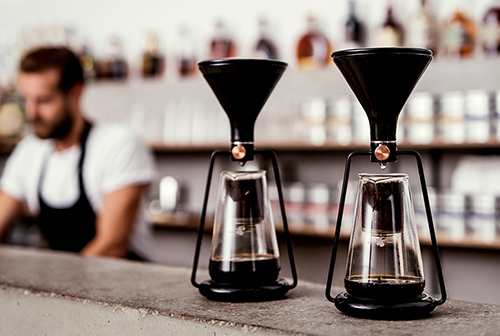 GINA Reinvents Coffee Brewing at Home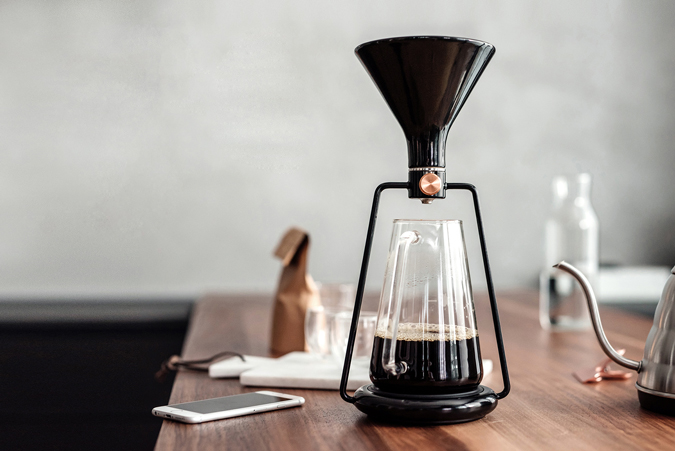 Image: Goat Story.
Driven by a love for coffee, passion for design, and user experience improvement, Goat Story brings the first smart instrument, GINA, to kitchens worldwide, allowing artisan coffee brewing within the home. Combining immersion drip, pour over, and cold brew styles into one machine, GINA boasts a built in Bluetooth scale and companion mobile application. The partnered app, which displays the weight of all ingredients, connects users to an online-community and even offers coffee ratios that guide beginners through the entire brewing process, aiming to create the perfect sip. Crafted with carefully selected high-end materials: stainless steel frames, ceramic covers, a funnel with specially designed ridges for better air flow and extraction, and a borosilicate glass pitcher for elegant serving, GINA provides a long-lasting and technologically-sound experience. Offered in three shades—steel, white, and black—and with a sharp and modern design, GINA is a chic device that can help save kitchen space and make coffee time that much more enjoyable.
GINA by Goat Story is available online now.