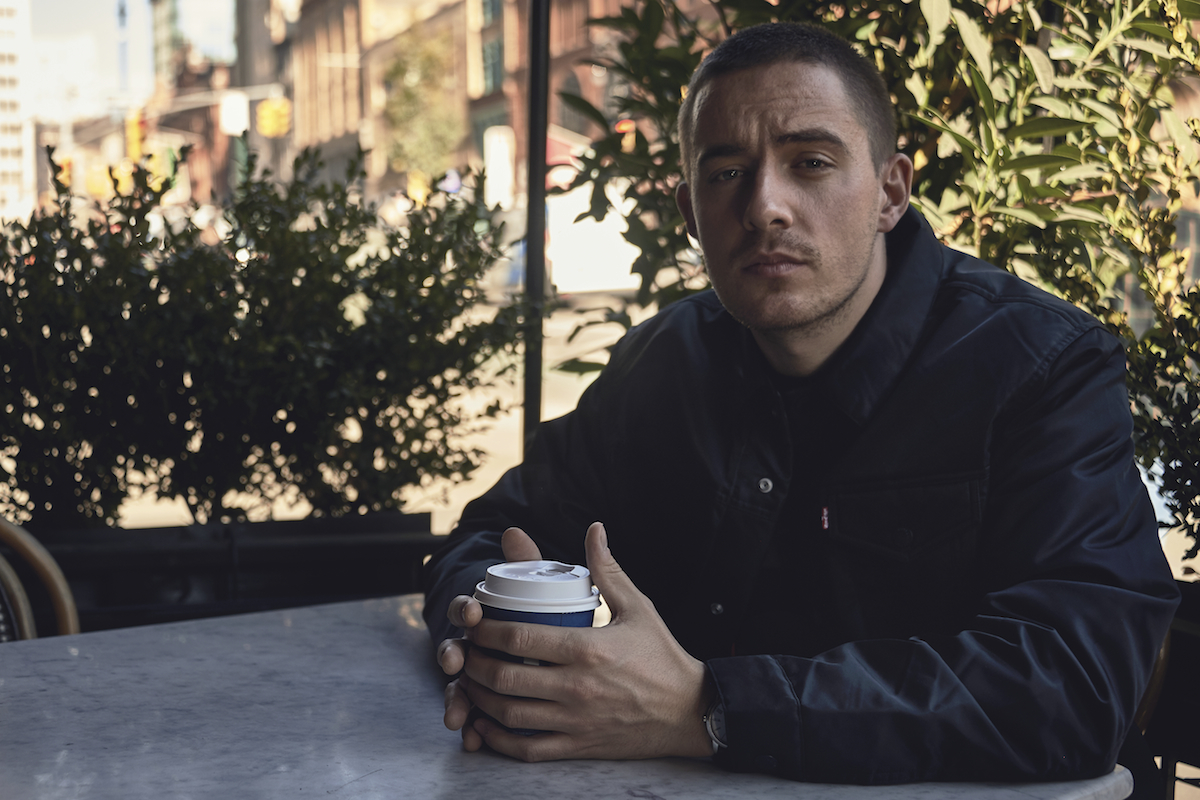 A Quick Coffee with Dermot Kennedy
Irish songwriter Dermot Kennedy has already racked up over 300 million streams on Spotify, sold out Brooklyn Steel, and performed at Billboard Live all before even releasing his first album. Born and raised in Dublin, the 25-year-old initially got interested in music during his teens. He quickly began busking to gain experience and exposure — it wasn't long before people began to take notice. And although he got his start by performing live for strangers, Kennedy is always thinking about how the listener is enjoying the music on their own.
"I started out wanting to just do the acoustic, folk thing and wanting to be like Damien Rice or David Gray, one of those artists — that was what inspired me in the first place," he tells me over coffee at Lafayette in NoHo. "But then a couple of years ago I was working with a producer in London and we had a song that was totally acoustic, literally a folk song with my guitar and a vocal, and he put a really heavily programmed beat over it — it was really in your face and it just felt so good. It wasn't intentional, it happened organically but it felt like a really cool sound to chase.
Kennedy's work is a mixture of Irish folk with modern urban production, creating a unique and intimate soundscape. His interest in fusing different genres and embracing experimentation is a beautiful contrast that has earned a following around the world, but he considers lyrics paramount to his work. And despite his extensive live performance, he writes music with the individual listening experience in mind.
"There's a bunch of stuff you do in the studio that, which for a moment you think, 'I won't be able to do this live,' but you kinda just gotta disregard that and figure it out later on," he says. "Cause if it sounds good, it just has to exist. And if something sounds cool when it's recorded, you can definitely get it across live."
Kennedy has a slew of festival appearances set for the rest of the year but is committed to working on the album early next year. He mentions his interest in working with big names like Travis Scott but also mentions more traditional outfits like The Gloaming. "Two things from totally different worlds," he shares, ensuring that his debut record will be a masterful marriage of genres. We just have to wait for it.