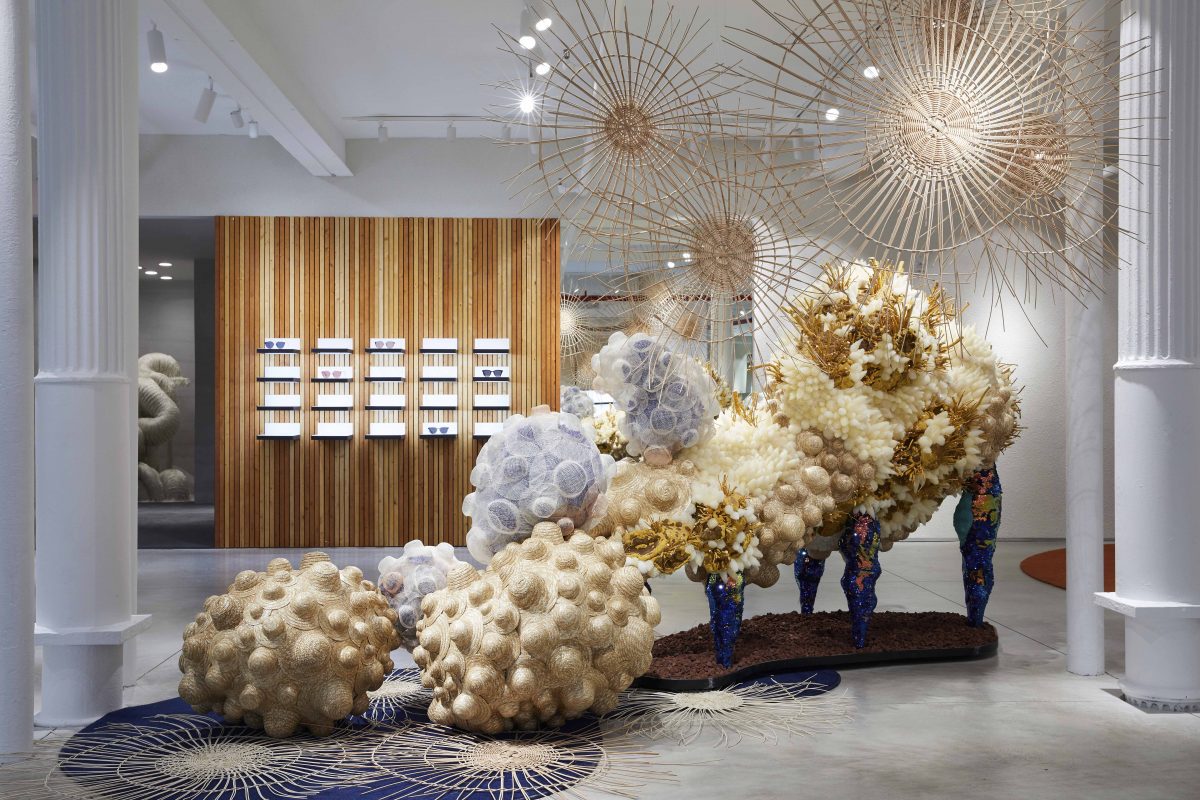 Gentle Monster Takes Wooster Street
Korean sunglasses designer, Gentle Monster, has recently relocated from its previous store at 79 Grand St, to a new 6,000-square-foot location at 70 Wooster.
Gentle Monster arrived in the US for the first time in SoHo back in 2016. Since then, the eyewear company opened another 20 flagship stores all over the world, establishing themselves as one of the leaders in the sunglasses scene. The opening of the original store in New York served as the company's introduction to their experimental "art and retail" approach, which was initially developed in Korea before expanding globally. Giant sculptures, major store installations, kinetic creations, and various forms of artwork that make the store feel like an art gallery are quintessential to the Gentle Monster boutique. Naturally, the design of the new store is equally as (if not more) groundbreaking than the design of its predecessor. A mesmerizing mix of elements was crafted by the company's in-house design team, along with multiple space designers, object designers, and sculptors.
In order to honor the work of architect Rafael de Cárdenas, and ceremoniously bid farewell the 79 Grand address, Gentle Monster hosted the underground experimental group Marzipanzi and partnered with theatre group La Mama and Culturehub, transforming the previous store space into an art exhibition, featuring Gentle Monster's signature installations. Part of the vision of this closing ceremony was to show appreciation to the space that first spearheaded the designer's entry to New York, instead of having the opening at the new retail space.
Gentle Monster's first art commission, 'Marzipanzi: Journey to Mars,' was open to the public from October 24th through October 30th. The title work included a series of photographs from a group of some of New York's experimental artists, who travel to Morocco to experiment with black and white infrared photography in the same desert that NASA uses for the testing of robots.
Check out the new Gentle Monster store now at 79 Wooster St, NY 10012.
Images: Gentle Monster.