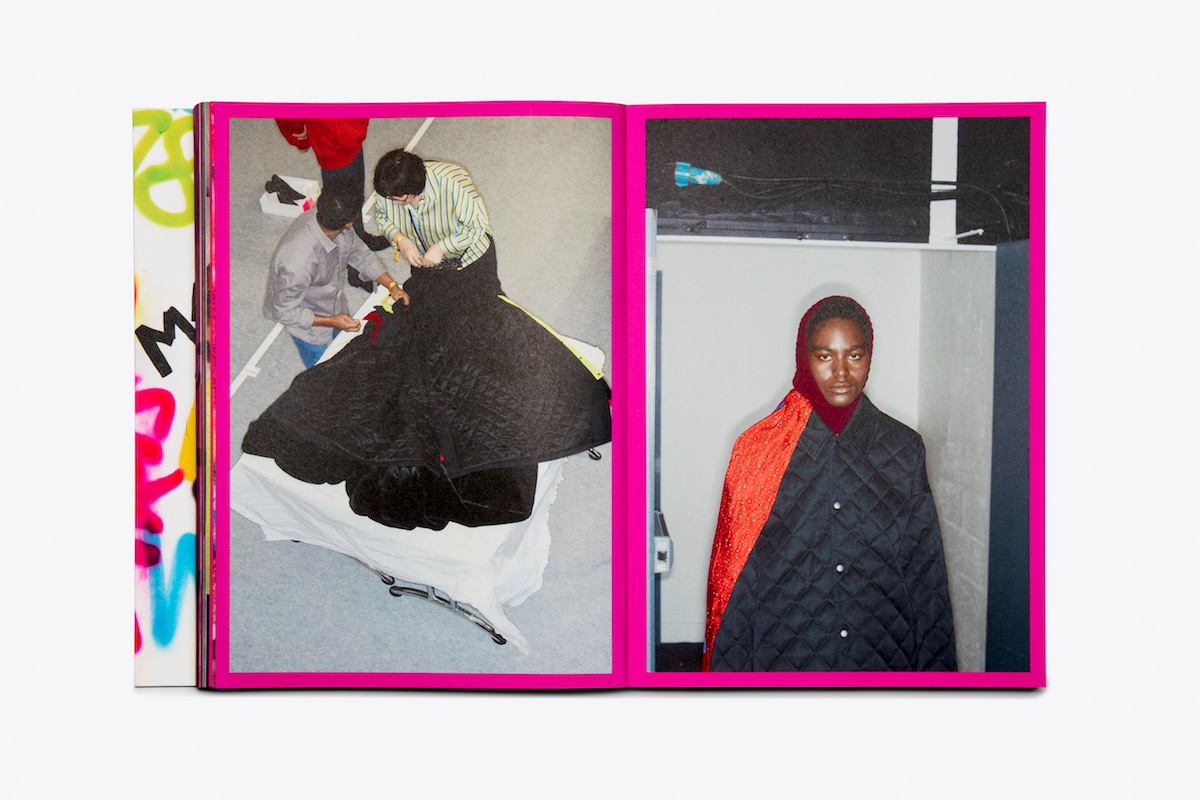 Balenciaga Releases Book for its Winter '18 Collection
The first in a series of creative documentation projects, Balenciaga is releasing a specially crafted book, titled Balenciaga: Winter 18. In rare form, photographers Johnny Dufort and Pierre-Ange Carlotti worked together to re-create and share the essence seen at the Winter '18 show, under the creative direction of Demna Gvasalia and publisher Rizzoli.
Neon colors are incorporated into each image by modifying the CMYK color, and the result creates a visually stunning experience. The book is finished with swiss binding and sharp beveled edges, while a repeated graffiti motif is printed on the cover. The overall result is a captivating BTS look at one of the year's most talked about fashion presentations.
"With this show in particular, even backstage looked like a story," Gvasalia shared in a statement. "I realized that every show I do from now on for Balenciaga is cinematographic… I'd like to accompany with some memorabilia, something that actually puts you into that show and the process behind it." The tome provides an exclusive look at the show but, more importantly, serves as a true artifact in itself.
Balenciaga's Fall 2018 book will start going on sale online tomorrow. Take a look at some images below.
Images: Balenciaga.
[slider_pro id="273″]