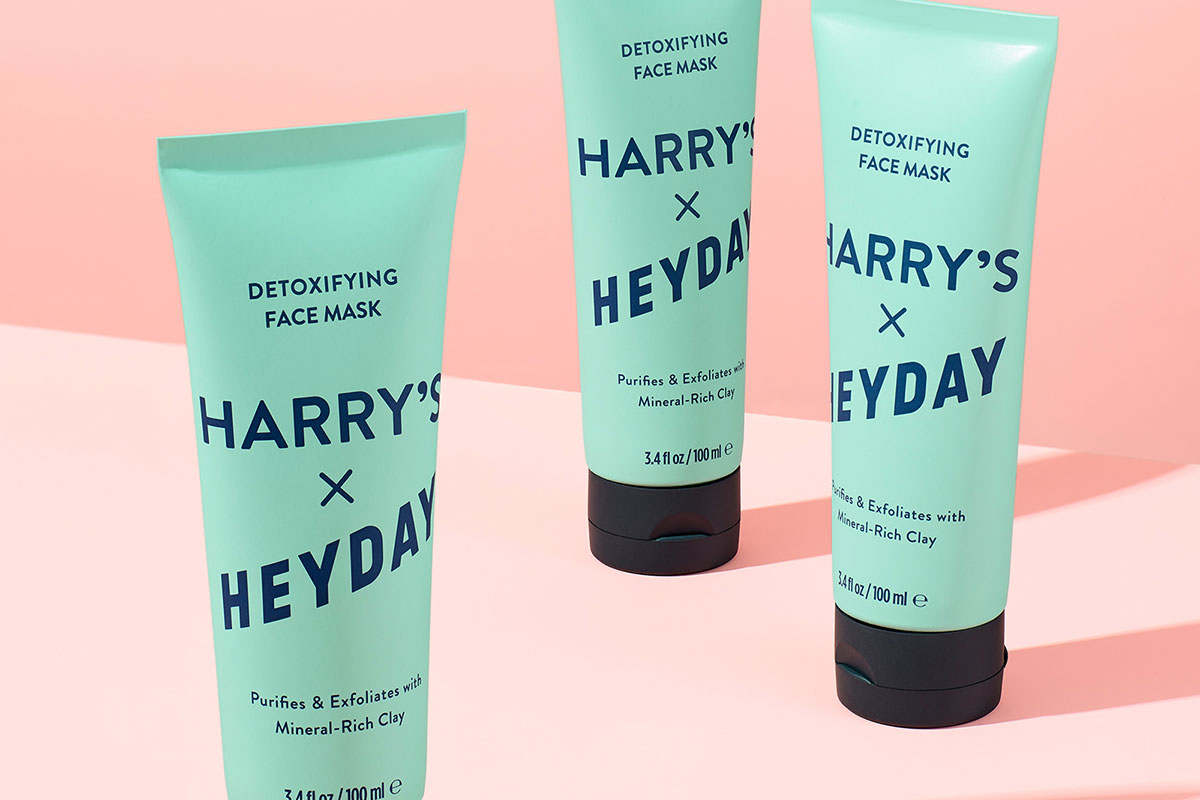 Harry's Launches Detox Mask with Heyday
Grooming brand Harry's partnered with Heyday skincare to create the ultimate, limited-edition, detoxifying face mask aimed to address men's distinct skin needs.
Known for personalized skincare approach, both brands worked together to create a product that really helps men take better care of themselves every day. The detox formula exfoliates and soothes skin of all types at the same time. Made with mineral-rich kaolin and bentonite clays, the mask unclogs the pores after drying for 5-10 minutes. The walnut shell powder also acts as a natural scrub when the mask is rubbed off into areas prone to congestion. Finally, barley seed extract helps to soothe skin.
Harry's Detoxifying Face Mask is available for $20 at Harrys.com, HeydaySkinCare.com, and all NYC and LA Heyday locations.
Images: Courtesy of Harrys.