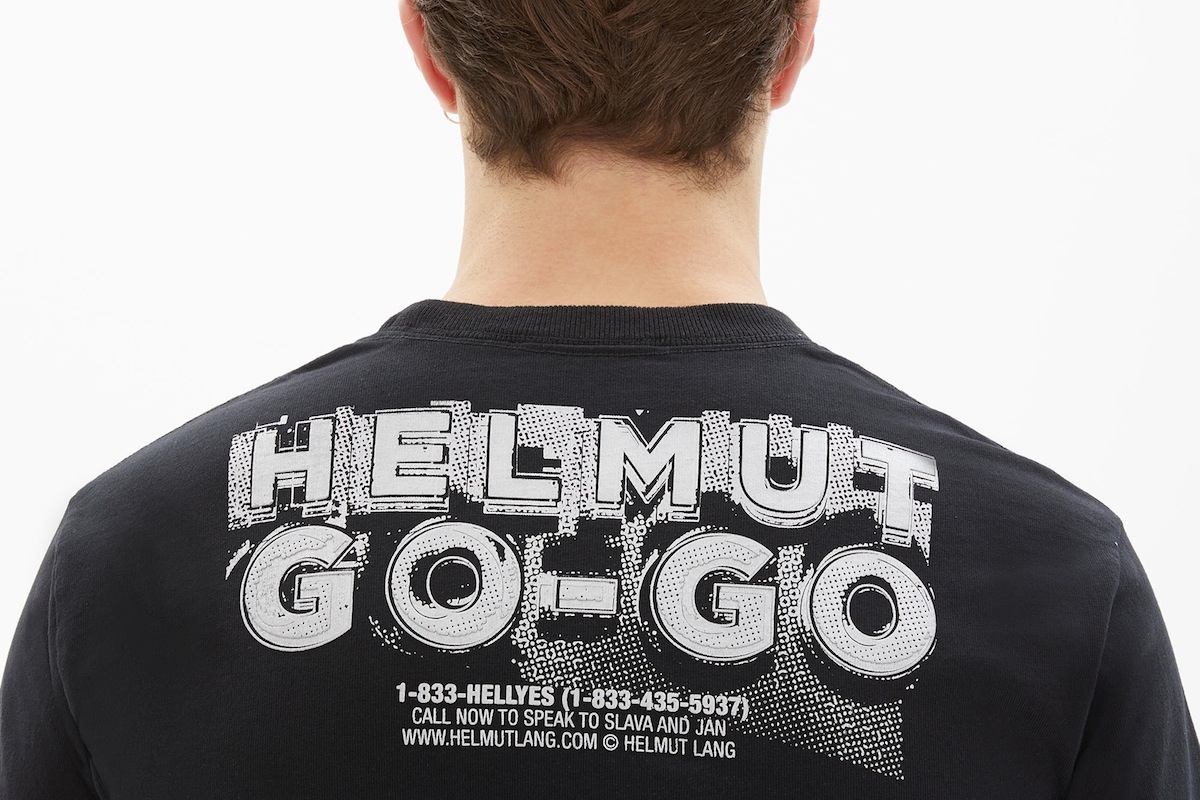 Please Dial 1-833-HELL-YES Helmut Lang
Helmut Lang is continuing their "Logo Hack" series as part of the Spring 2019 Jeans collection, in collaboration with New York-based Russian artist and author Slava Mogutin.
For the new capsule, inspired by the uniforms of construction workers and mechanics,  the artist incorporated another one of his works, "Stock Boyz" into the line of t-shirts, sweaters, and sheer nylons. In addition to a "Helmut Go-Go" logo redesign (which was created with Jan Wandrag), the clothing also features a playful graphic print reading 1-833-HELL-YES (1-833-4355-937), inviting fans of the brand to call and listen to a series of recorded messages from Mogutin himself.
The Helmut Lang "Logo Hack" collection is available in stores and online now. Check out photos of the collection below.
Images: Helmut Lang.