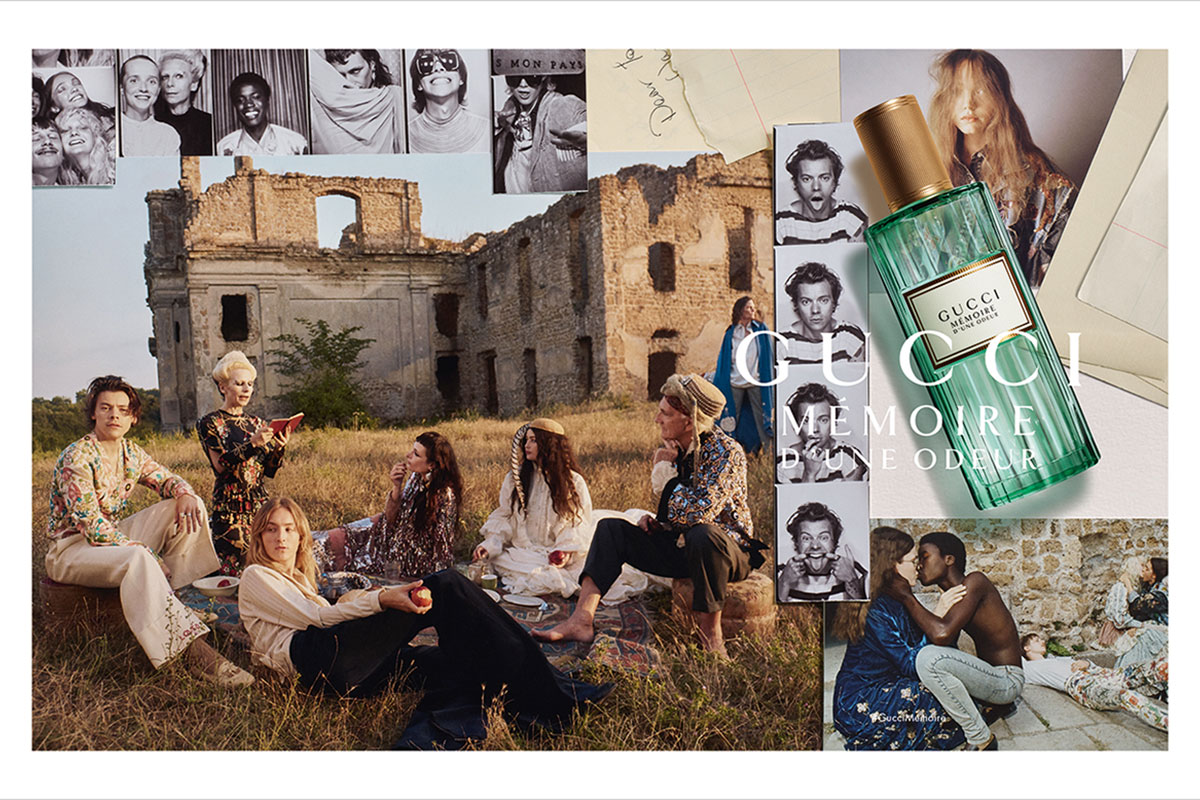 Gucci Launches A Universal Fragrance With Harry Styles
Gucci's newest fragrance Mémoire d'une Odeur (Memory of a Scent,) released today on Gucci Beauty's Instagram, is a hippy-style perfume ready to walk barefoot in the fields, down the streets of NYC, or through the Roman ruins.  The campaign, featuring a longtime-friend of the brand Harry Styles, portrays a family living freely and passing moments together in diverse settings. The nostalgia that runs through all these locations ultimately formulates the scent– the most powerful kind of memory.
Transversing gender, time, and location, the new scent is a potion from Master Perfumer Alberto Morillas who has also created the brand's last fragrance collection The Alchemist's Garden. The fragrance tops off with rich notes of Roman chamomile joined by Indian coral jasmine nature print and a blend of musks. When applied, the mineral scent makes an immediate statement filling up space with international stories from where its ingredients come from and of those who wear it. The fragrance is packed in a green box decorated with Italian fresco stars belonging to an ancient time, yet entirely pertinent today.
Mémoire d'une Odeur is available on Macys.com for $120 (3.3oz).