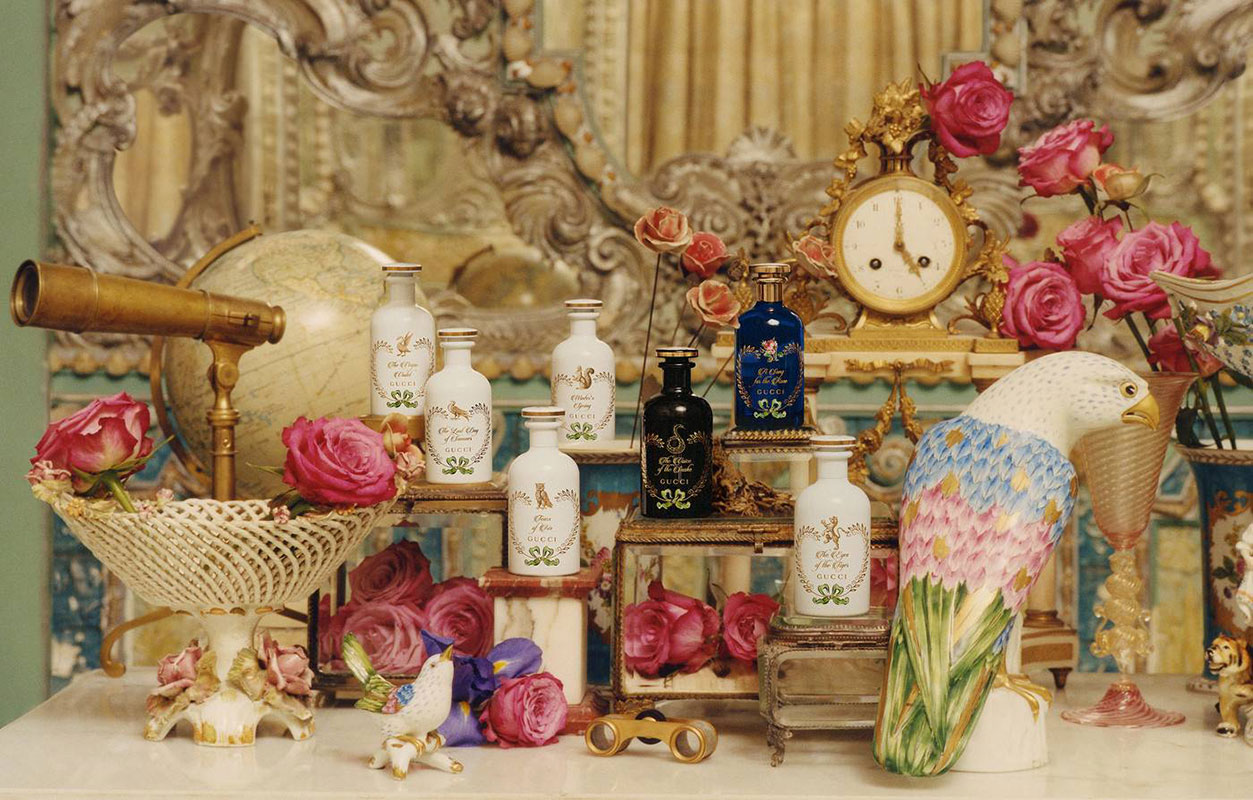 Alberto Morillas Talks Gardens for Gucci's Latest Perfume
Master perfumer Alberto Morillas created a pure compilation of fragrances plucked directly from a floral cabinet of curiosities for the latest Gucci range, The Alchemist's Garden. Venturing directly into Gucci's Alessandro Michele's head, Morillas was able to bring over the floral design of the clothes into a 15-piece perfume collection.
With each scent inspired by a memory of Michele's life, Morillas had a very concrete brief. "It's not a marketing collection," he explains. "It's Alessandro's collection for his clients." Thus scents like "Winter's Spring" speaks in notes of mimosa flower mixed with hints of pepper and musk so common for the early days of spring in Europe when it's still cold, but storefronts are already selling bunches of mimosas in hopes of sunshine.
Images: Courtesy of Gucci.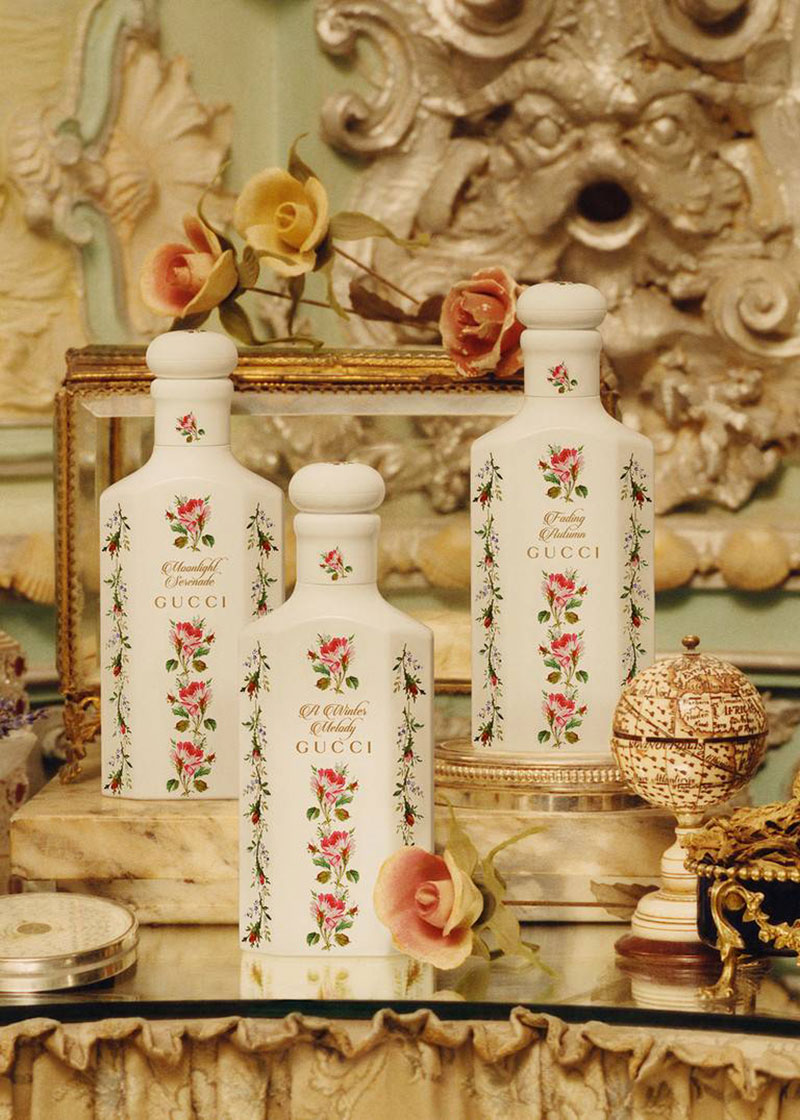 Not only are the scents nostalgic, but the bottles are each completed in porcelain with Victorian illustrations of flowers and creatures crawling all over their surface. Particularly, "A Song of the Rose" is bottled in a gorgeous royal blue bottle, a treasure in of itself. Michele remembers bottle's like these from his grandmother when they were used to protect the perfume from one of its biggest enemies: light. "He wanted that the rose really smelled like a rose," says Morillas. "The actual quality of the rose — of the most magical flower."
Each scent of the seven eaux de parfum, four perfumed oils, three acque profumate, and the scented candle was approached individually by Michele himself. The result is quite nostalgic, with a hint of regal but also liberating as gardens often inspire our most honest emotions. Morillas describes it as "total liberty of emotions." Interestingly, Alessandro also wanted a unisex collection. Long heated topic in perfumery, Morillas explains, "Perfume doesn't have a gender. It's the marketing that has gender." Thus while some of the scents may skew to one end of the spectrum, it is still an entirely fluid collection for everyone.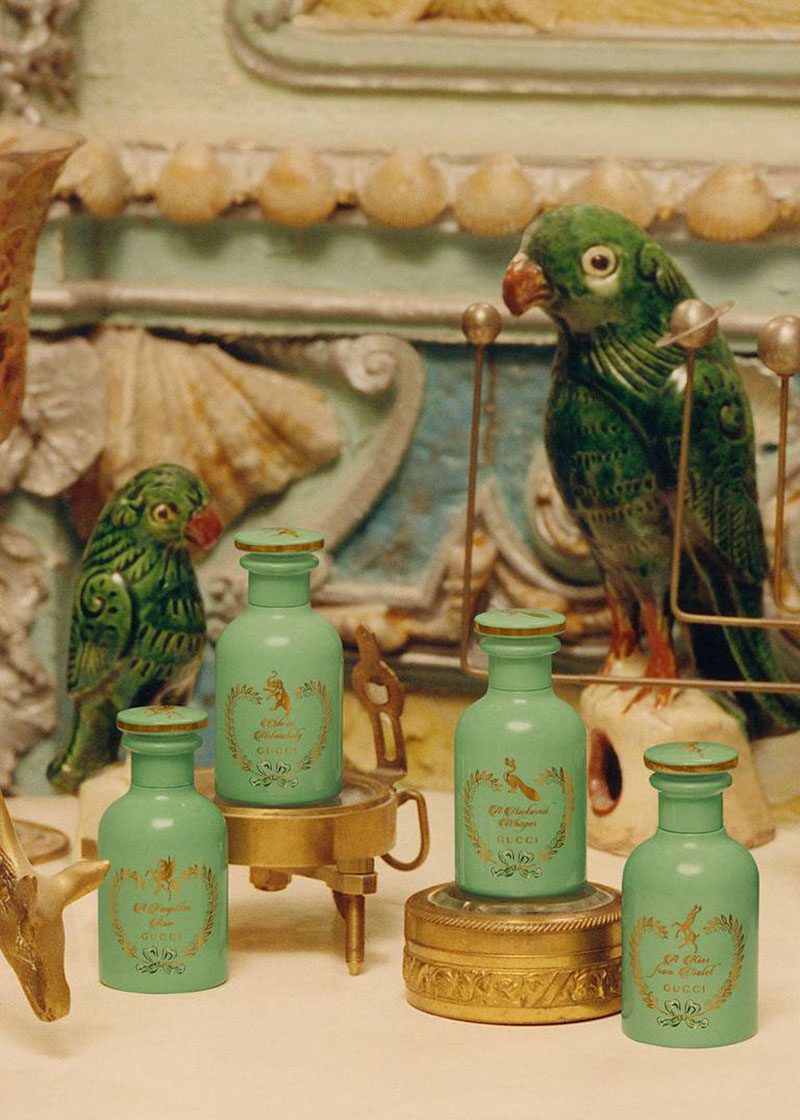 Additionally, the perfumes are entirely customizable through the many options. The perfumer urges that one mix and matches the scents, without overdoing it of course. Morillas stresses, "Il faut être mystérieux," (One should be mysterious) and thus sends us on an alchemic journey with care.
The Alchemist's Garden 15-piece collection is available exclusively at Saks Fifth Avenue.